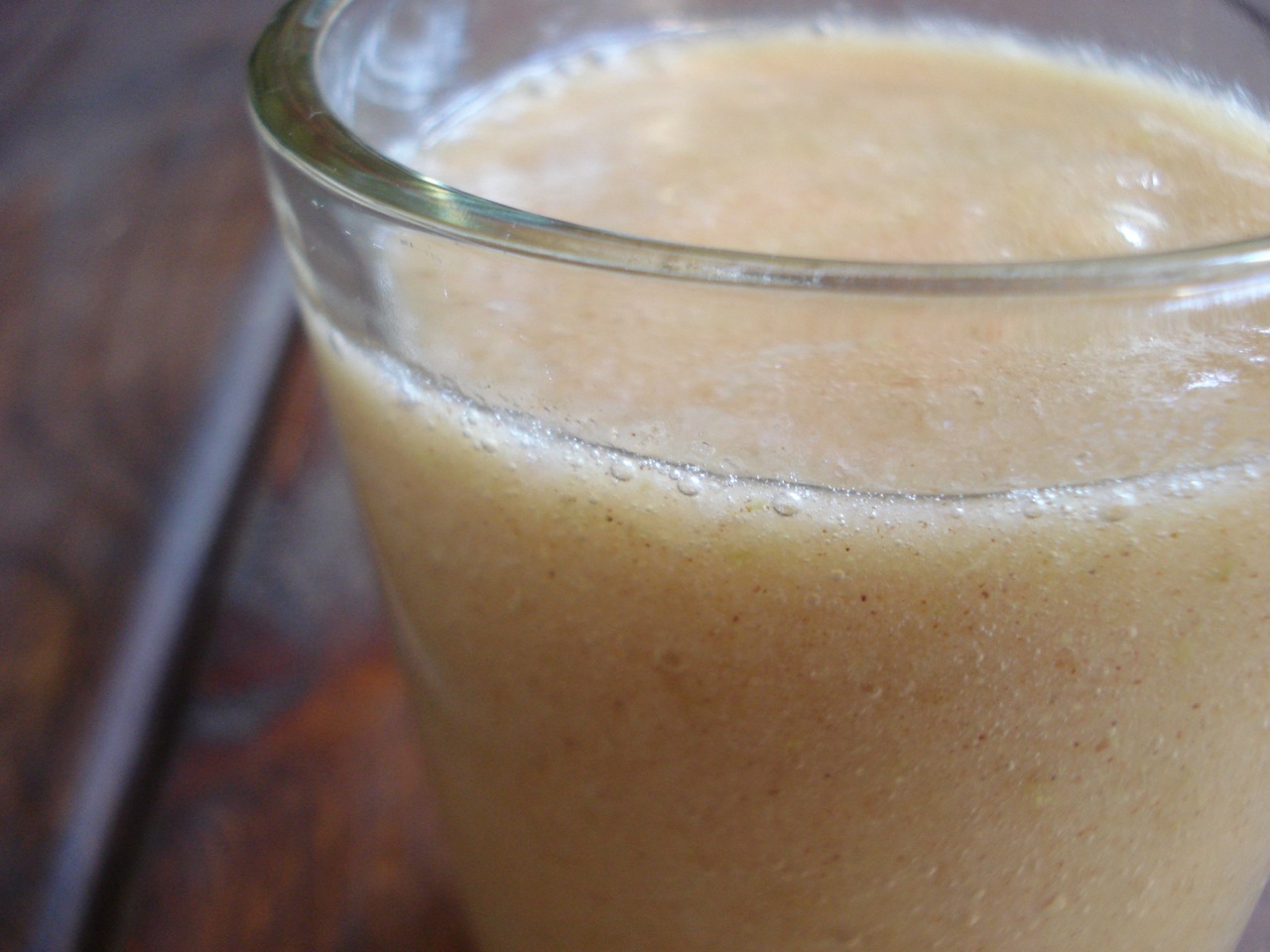 2 pears, cored, peeled & roughly chopped
1/2 cup orange juice (freshly squeezed is best!)
1 tsp cinnamon
Yields approx 16 ounces.
________________________________________________________________________
SIDE NOTES:
~ This smoothie is sooooo good & sooooo easy.
~ If you have a vitamix, you don't need to peel the pears. If you're thinking about purchasing one, feel free to use my distributor code 06-004158 for free shipping (and I get credit for the referral – Thx!)
~ Although there's no added sugar, this recipe contains lots of natural sugar (via the orange juice).
 For those with various food restrictions

, this recipe falls into the following categories:

Dairy Free, Gluten Free, Egg Free, Nut Free, Sugar Free, Grain Free, Vegan, Raw

Keep in mind, if eating raw, you need to use freshly squeezed OJ.