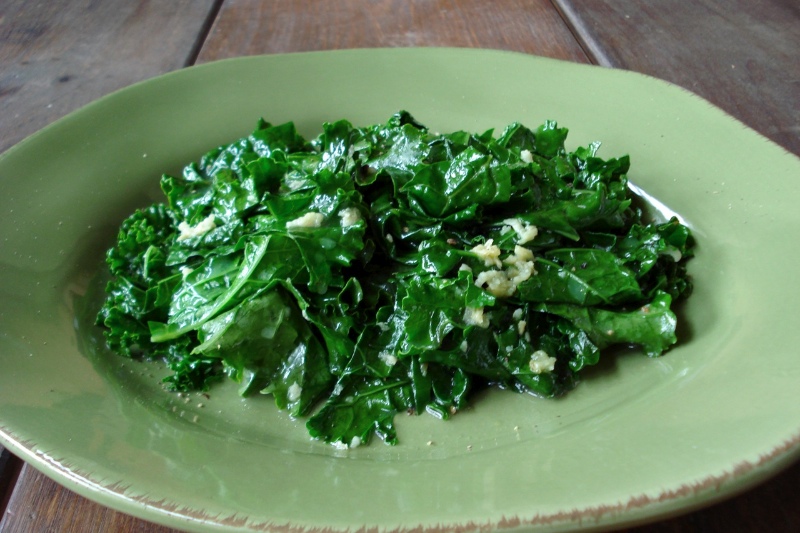 2 or 3 TBSP coconut oil, butter, or ghee
2 large garlic cloves, crushed or minced
1/8 tsp ginger powder (optional)
1/8 tsp pure salt
1 large bunch of greens, stems removed & roughly chopped
freshly ground black pepper
lemon wedges for serving (optional)
Heat the ghee in a large saute pan over medium heat.
Add the garlic, ginger  (if using) & salt and saute 1 – 2 mins (try not to let the garlic brown).
Add the greens & saute until cooked to your liking.
Remove from pan, add black pepper & squeeze lemon over the top if desired.
______________________________________________________________________________________
SIDE NOTES

:

~ VERY EASY basic recipe but SOOOO GOOD. Any type of greens can be used but I typically use kale, beet greens, or turnip greens).

~  As a side dish, this is great on its own or tossed with a cooked grain.

 For those with various food restrictions

, this recipe falls into the following categories:

Dairy Free, Gluten Free, Egg Free, Nut Free, Sugar Free, Grain Free, Vegan, Raw

If eating dairy free, use coconut oil instead of butter.