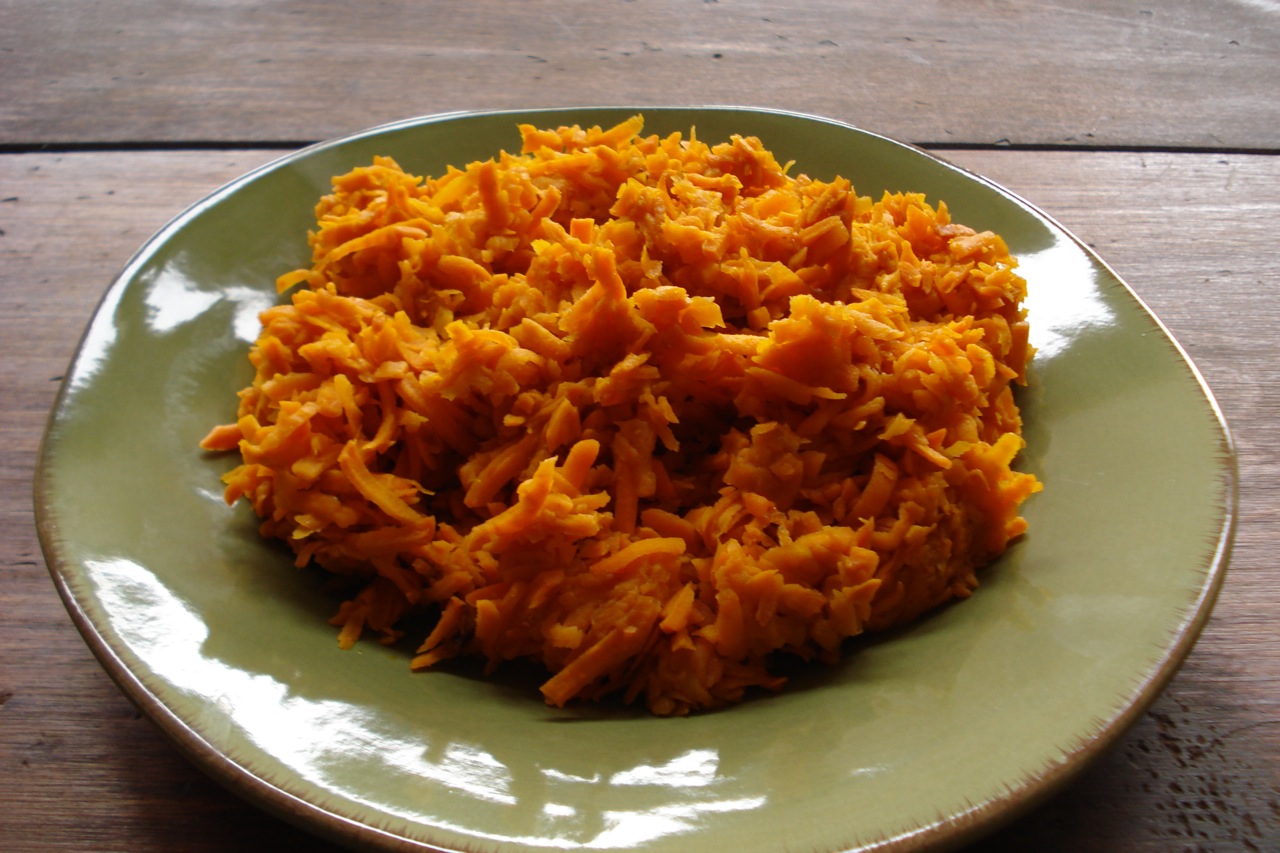 coconut oil, butter or ghee
sweet potatoes, peeled
cinnamon (optional)
Shred sweet potato and saute in oil for about 10 mins or until cooked to your liking.
________________________________________________________________________
SIDE NOTES:
~ I just love when simplicity is this good 🙂
~ We enjoy this for breakfast along side eggs (instead of toast). It's great plain (especially cooked in coconut oil), but when I'm in a cinnamon-y mood, I sprinkle some over the top & dig in. Of course, it can be a side dish for lunch or dinner as well.  Feel free to fry up some onions and/or peppers along with it.
For those with various food restrictions
, this recipe falls into the following categories:
Dairy Free, Gluten Free, Egg Free, Vegan, Nut Free, Sugar Free, Grain Free Raw 
~ If you have a food processor with a shredding blade, it will come in very handy for this recipe. Otherwise, use a cheese grater. I sometimes shred double what I need, and place half of the raw, shredded potato in the freezer for next time. This is good to do especially if you have too many potatoes lying around that will go bad if you don't use them up. To thaw, I transfer the frozen sweet potato to the refrigerator before bed, and it's ready to cook in the morning.