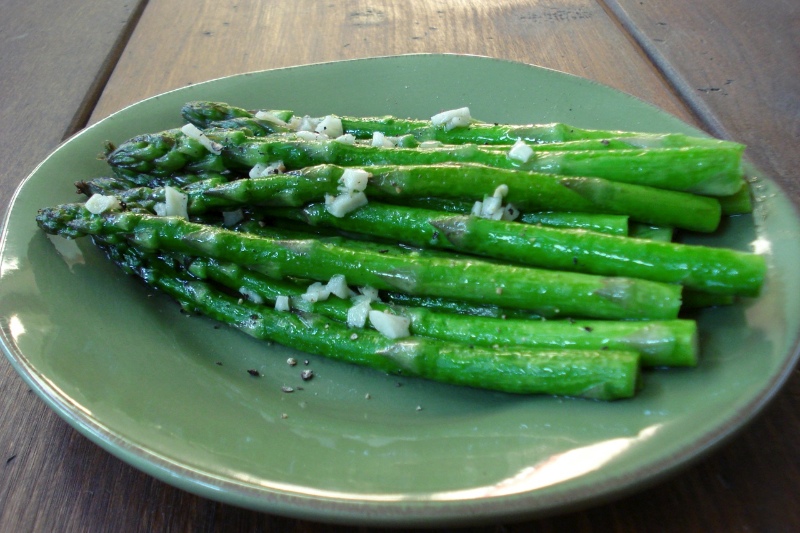 (dairy free, egg free, gluten free, sugar free)
2 bunches of thick asparagus, tough ends removed
4 TBSP extra virgin olive oil, ghee, or coconut oil
4 garlic cloves, finely chopped
1 tsp sea salt
freshly ground black pepper
lemon wedges for serving (optional)
Preheat oven to 450. Arrange asparagus on a rimmed baking sheet in a single layer (large pyrex works well). Sprinkle with the oil, garlic, salt & pepper & roll them to coat. Roast in the oven until crisp-tender, about 10 minutes. Serve with lemon wedges if using.
SIDE NOTES:
~ Adapted from "Fresh Food Fast." Pretty standard, easy recipe – but with extraordinary taste.
~ I cut off & discard the lower 1/4 of the asparagus. If you want to get the exact right spot to cut, bend one of them down by the end until it snaps. That's around where you should cut the others (or you can snap each one individually if this seems fun to you) =)
~ This serves a family of 4 as a side dish w/ a little left over. If you're cooking for 1 or 2, cut recipe in half.