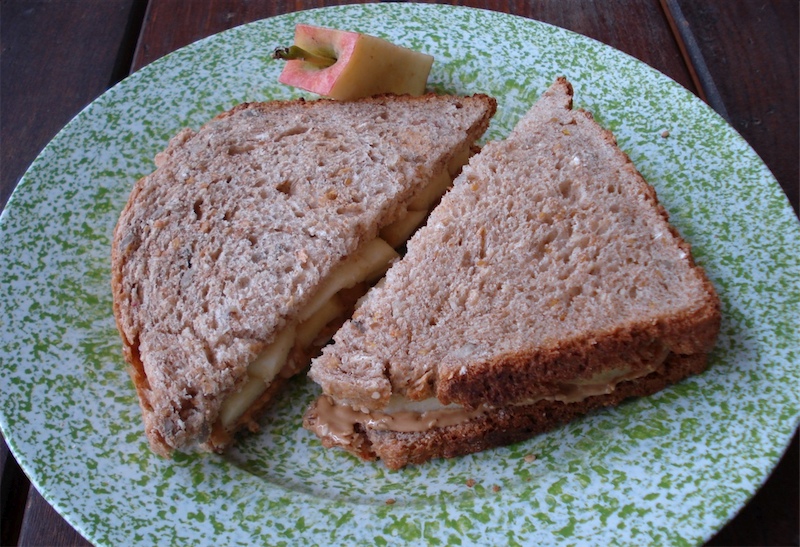 your favorite bread
nut butter (almond, peanut butter, etc – whatever you like)
toasted sesame seeds
1 beautiful organic apple
cinnamon (optional)
______________________________________________________________________________________
SIDE NOTES

:

Might just be my all time favorite sandwich.

 For those with various food restrictions

, this recipe falls into the following categories:

Dairy Free, Gluten Free, Egg Free, Nut Free, Sugar Free, Grain Free, Vegan, Raw

If you're eating gluten free, be sure to use a certified gluten free bread. If avoiding nuts but can tolerate sunflower seeds, substitute sunbutter as the spread (which would make this meal nut free).

We also sometimes substitute sliced banana or mashed strawberries (shown below) for the apple.  ~ It's also great with RASPBERRY-JAM.