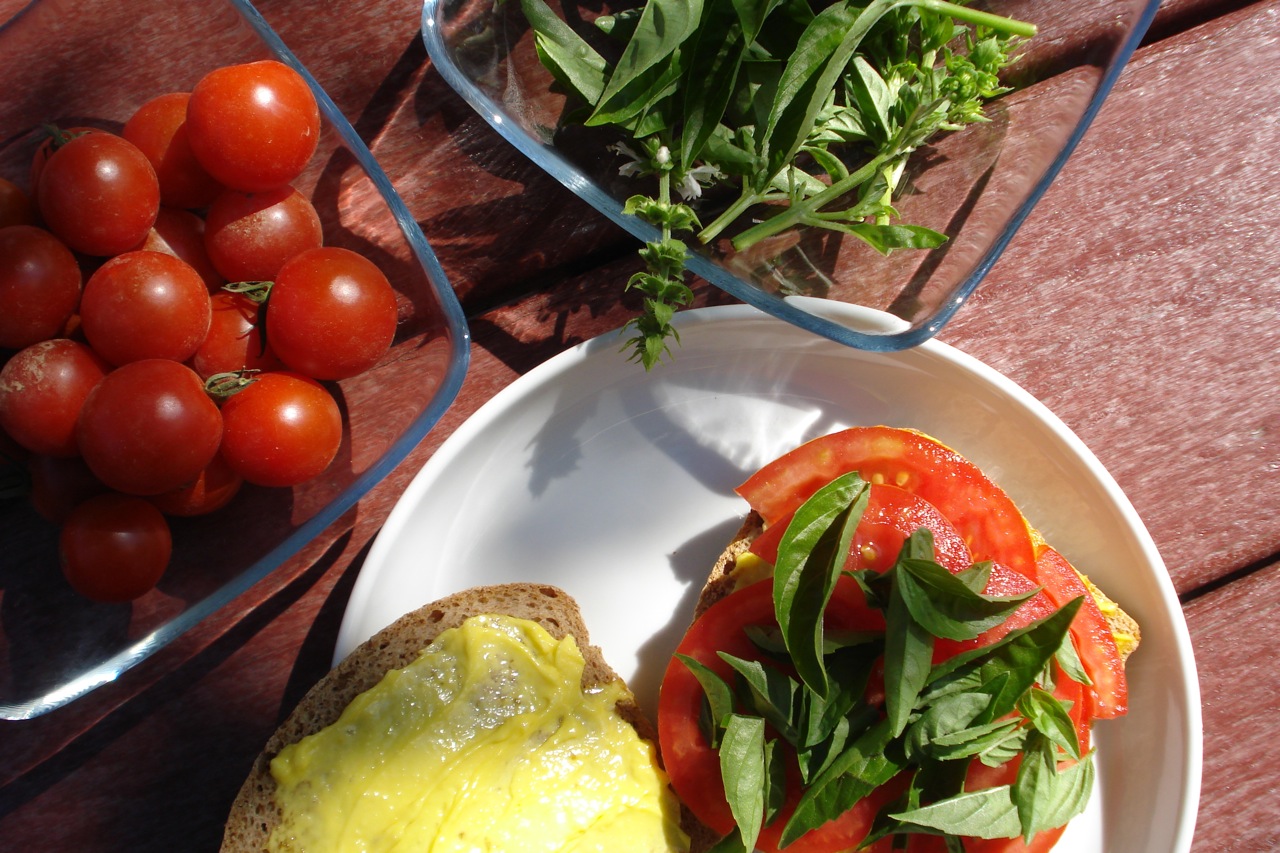 ~ This is best in summertime with very fresh tomatoes – right off the vine.
~ This sandwich is particularly nice with garlic-mayo (click HERE if you want to learn how to make your own).
 For those with various food restrictions

, this recipe falls into the following categories:

Dairy Free, Gluten Free, Egg Free, Nut Free, Sugar Free, Grain Free, Vegan, Raw

If you're eating gluten free, be sure to use a certified gluten free bread. Check your mayo ingredients if eating sugar free (or make your own).