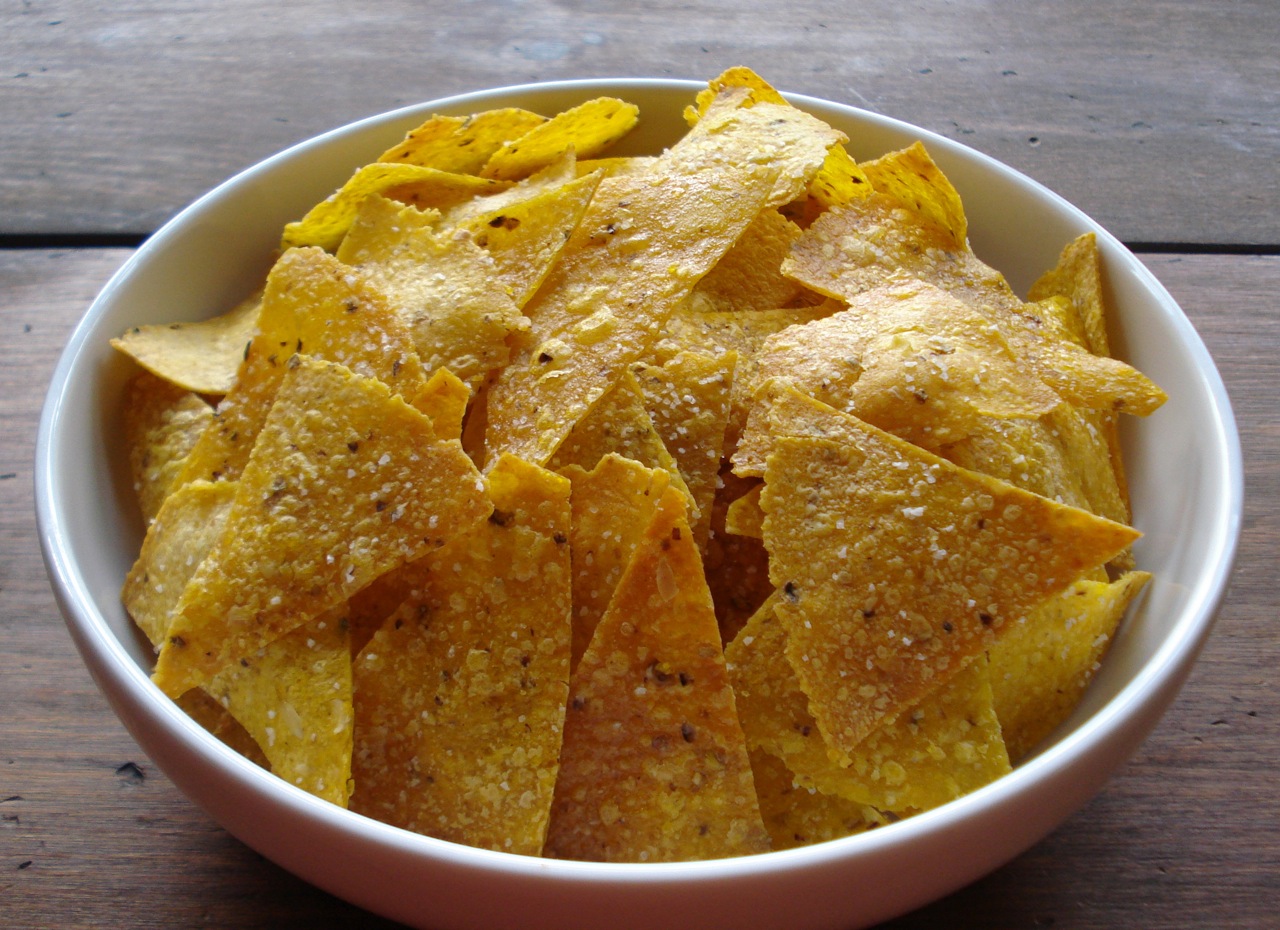 Food For Life Sprouted Corn Tortillas, defrosted
oil of choice (I like coconut oil for this, but olive oil works too)
sea salt
Preheat oven to 375.
Cut round tortillas into desired chip size & shape.
Place cut tortillas in large bowl, and toss with oil to coat (I use 2 packages of tortillas, and maybe 3 TBSP of oil – give or take).
Spread chips on 2 baking sheets in single layer, and sprinkle with salt.
Bake for approx 12 mins or until they look good to you.
Depending on how many chips you're making, you may have to do a second round.
______________________________________________________________________________________
SIDE NOTES:
~ For quick cutting, stack several of the tortillas on top of each other and use a serrated bread knife to cut through all of them at once (I usually cut through the entire stack all at once – extremely quick, especially compared to the first time I made them – cutting each tortilla individually!).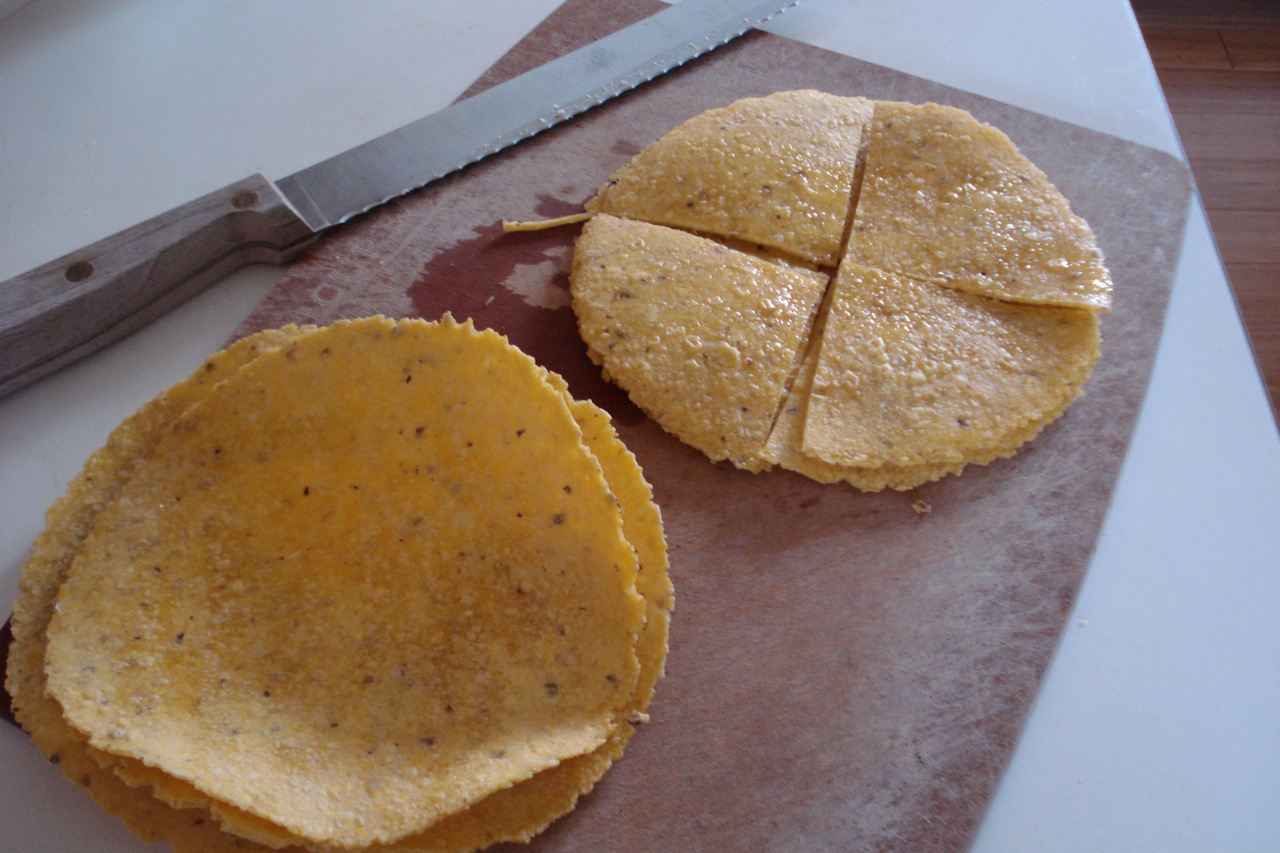 ~ These are some good chips! The first few times, I made them in a pan on the stove, but it didn't work out too well. Oil splattered everywhere, it got really smokey, & it was hard to manage getting the cooked chips out of the pan, sprinkling them with salt while they're still hot (so the salt sticks), and also getting the next batch of chips in the pan before the hot pan is sitting empty for too long. It was a delicate balance, & even with 2 people, it was messy & annoying. So, I decided to experiment in the oven & it made things much easier & yielded great chips, so this is the method that has stuck for us.
~ If they turn out a bit chewy (as opposed to crunchy), next time, cook them a few minutes longer.
For those with various food restrictions
, this recipe falls into the following categories:
Dairy Free, Gluten Free, Egg Free, Nut Free, Sugar Free, Grain Free, Vegan, Raw
If eating 100% raw, substitute raw honey for the maple syrup and use vanilla bean.
~ Cooking with coconut oil is very easy, as it's no big deal to scoop out the amount you need & throw it in the pan/pot you'll be cooking in. However, if you want to toss something with oil, coconut oil is slightly less convenient since it's a solid at room temp (it has a consistency similar to vegetable shortening).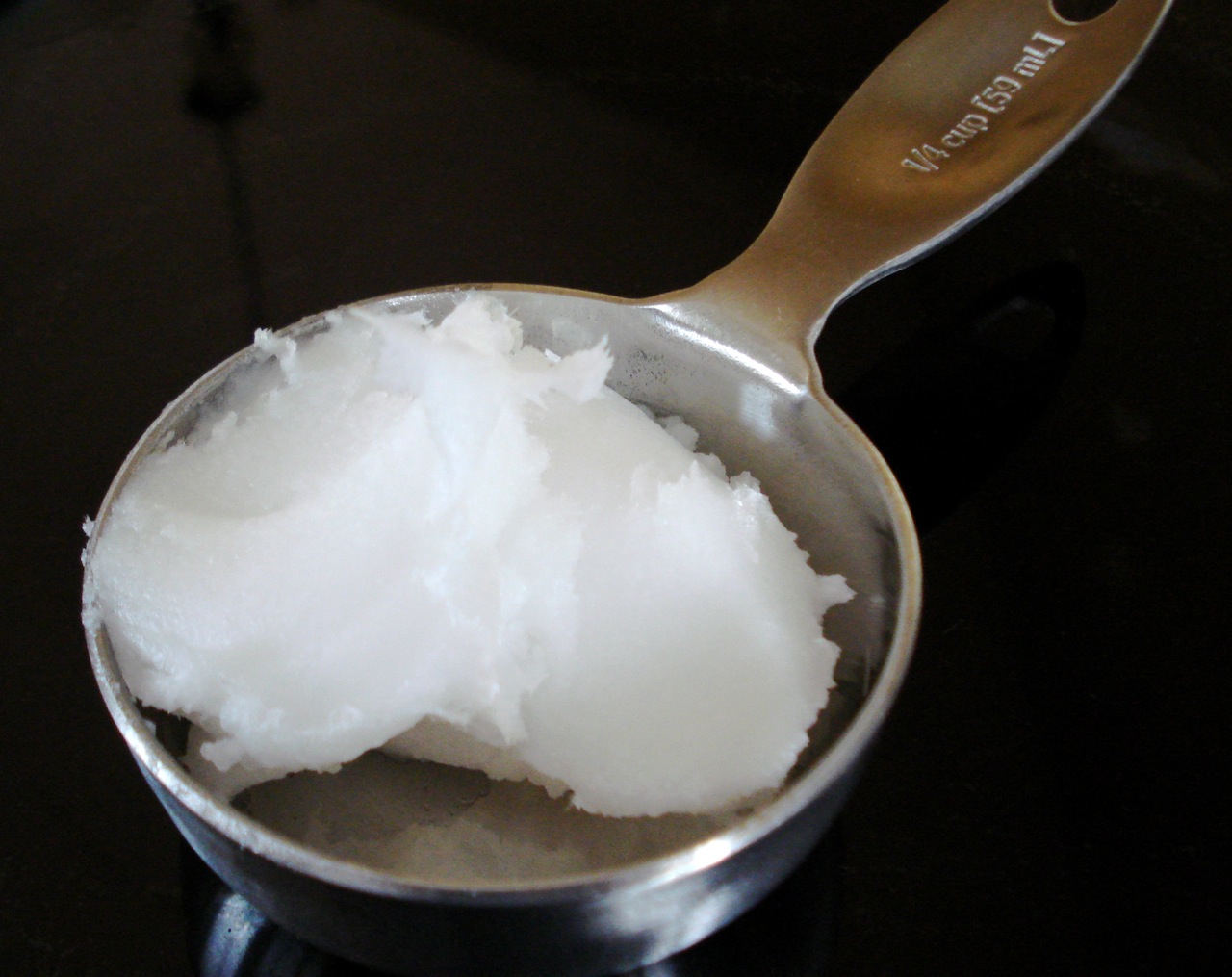 ~ It has to be melted first, which isn't that big of a deal, but it does take about 1 extra minute of prep. Simply scoop some out into a small steel container (I use a heavy duty measuring cup), set it on the stove over low heat & it will melt into clear oil in about a minute.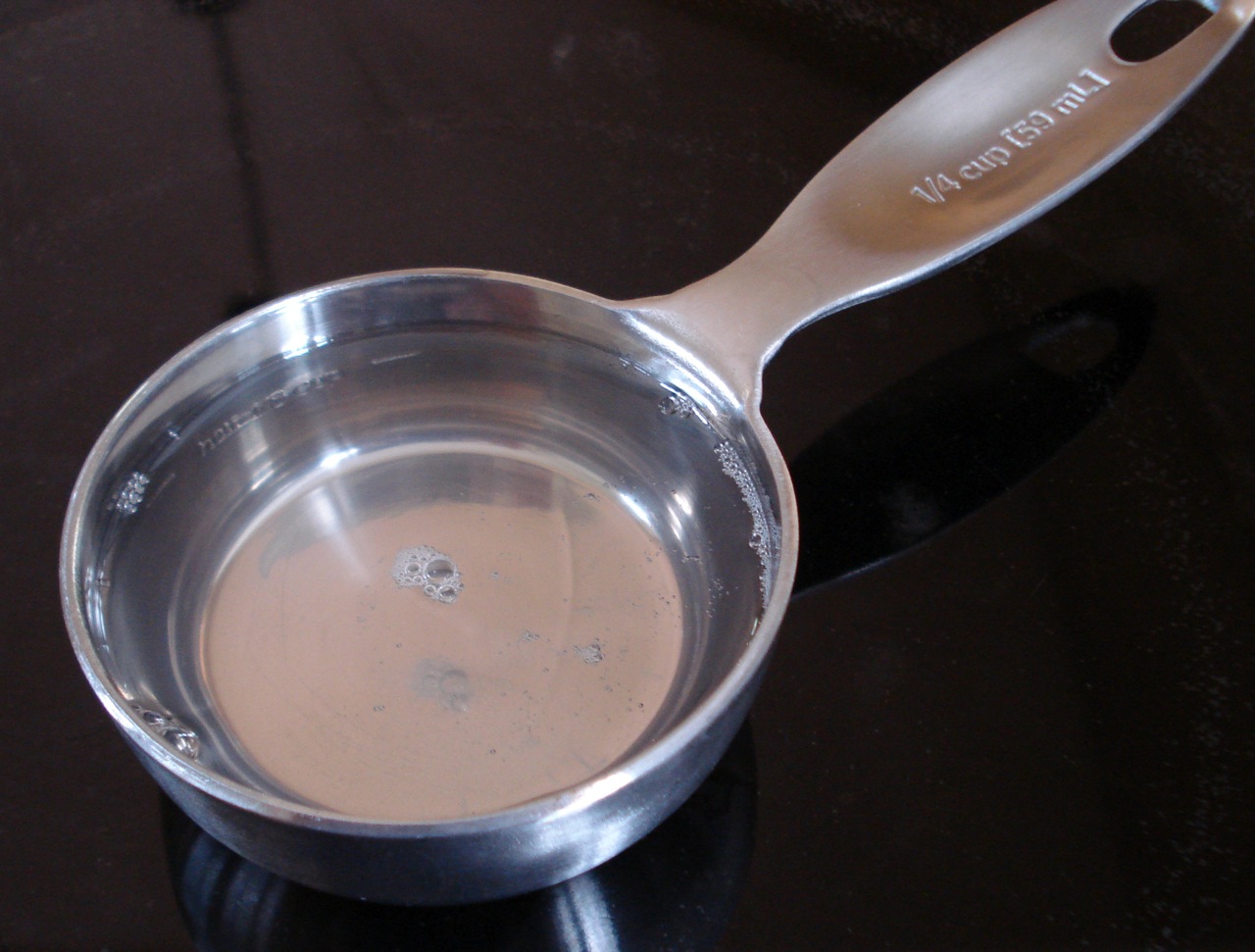 ~ If you're tossing it with something cold, the oil may become solidified again as it sits which is no big deal either (Click on photo of chips on tray for a close up look. The chips were cold, as they were just defrosted, so after I tossed them with the oil, it solidified onto the chips. As soon as you put them in the oven, it's oily oil again – so no problem)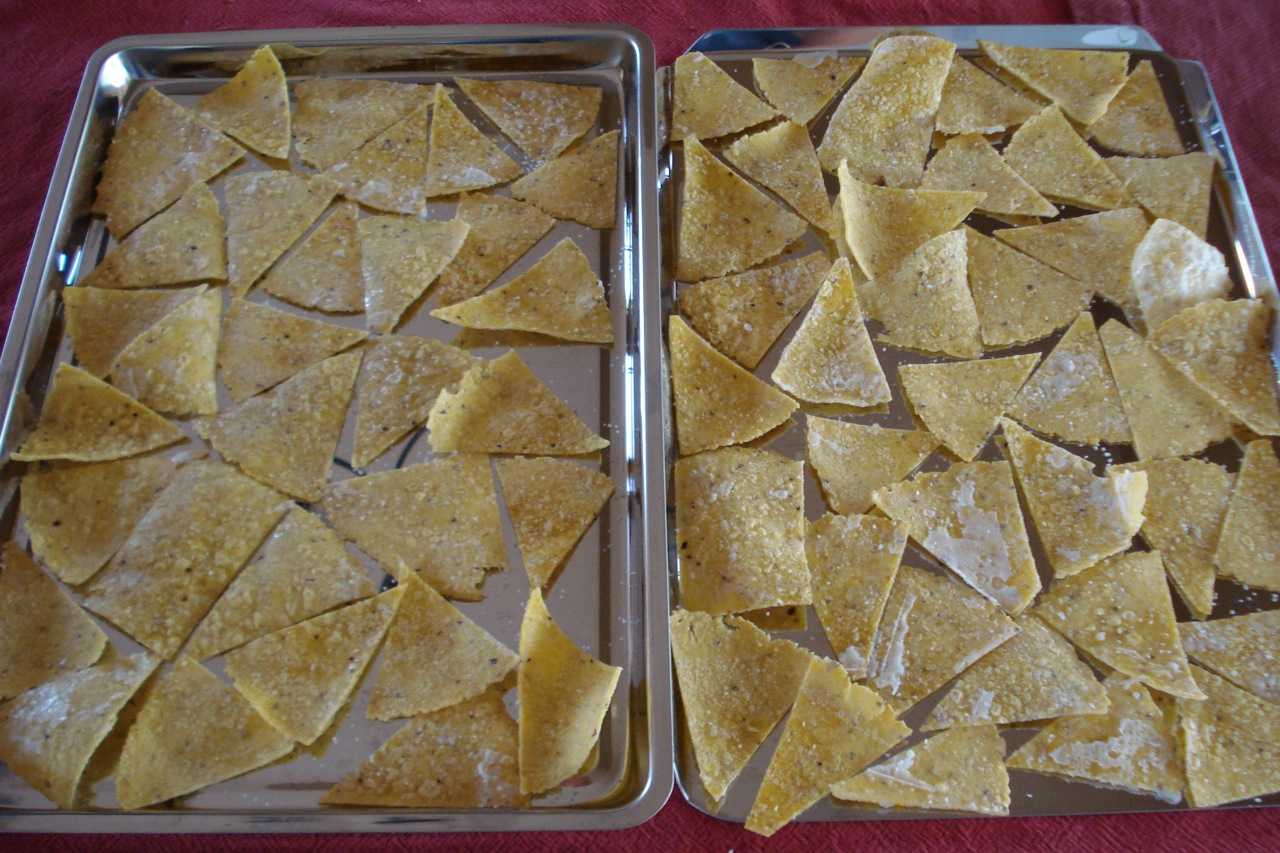 For information on the health benefits of coconut oil, see "health topics" section, or visit www.coconutresearchcenter.com