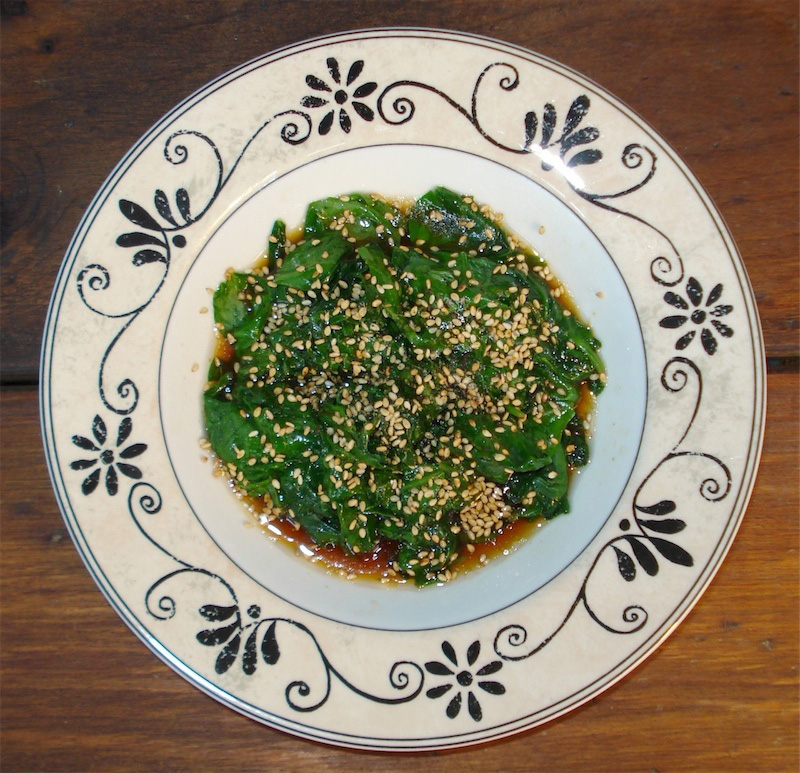 (dairy free, egg free, gluten free, sugar free)
12 oz spinach, rinsed
1 TBSP toasted sesame seeds
1 TBSP soy sauce (San-J low sodium wheat free is gluten free)
1 TBSP lemon juice
2 tsps sesame oil
pepper to taste
Toast sesame seeds in a dry skillet for a few minutes. Remove stems from spinach & rinse. Place in large pot, cover & steam for 2 to 3 mins, using just the water clinging to the leaves, until they're just lightly wilted. Transfer to serving bowl. Combine the soy sauce, oil & lemon juice in a small bowl & mix. Pour the mixture over the spinach & toss. Add a few grindings of pepper & toss again. Top with sesame seeds & serve at room temperature.
SIDE NOTES:
~ From "Earthly Delights." Good side dish or salad. One of my favorite ways to eat spinach.
~ Can substitute Bragg's if avoiding yeast.