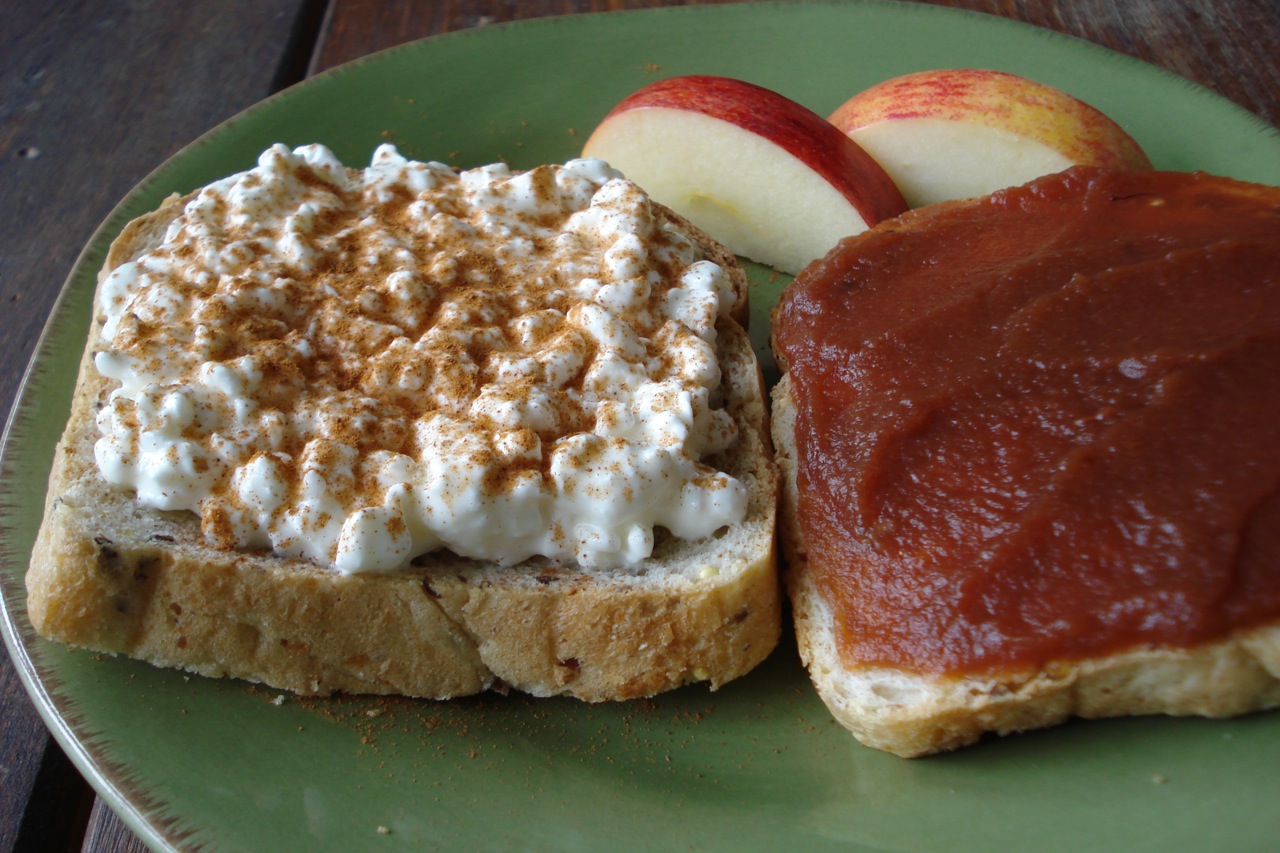 cottage cheese
apple butter
cinnamon
thinly sliced apples (optional)
______________________________________________________________________________________
SIDE NOTES

:

This is my son's favorite lunchbox sandwich. Sometimes I add a layer of thinly sliced apple in addition to the apple butter.

For more ideas on ways to enjoy cottage cheese click HERE

 For those with various food restrictions

, this recipe falls into the following categories:

Dairy Free, Gluten Free, Egg Free, Nut Free, Sugar Free, Grain Free, Vegan, Raw

If you're eating gluten free, be sure to use a certified gluten free bread (or if avoiding grains entirely, simply omit the bread and eat the cottage cheese, apple & cinnamon on its own – delicious!). Check your apple butter ingredients if eating sugar free (Eden brand has only one ingredient – apples).