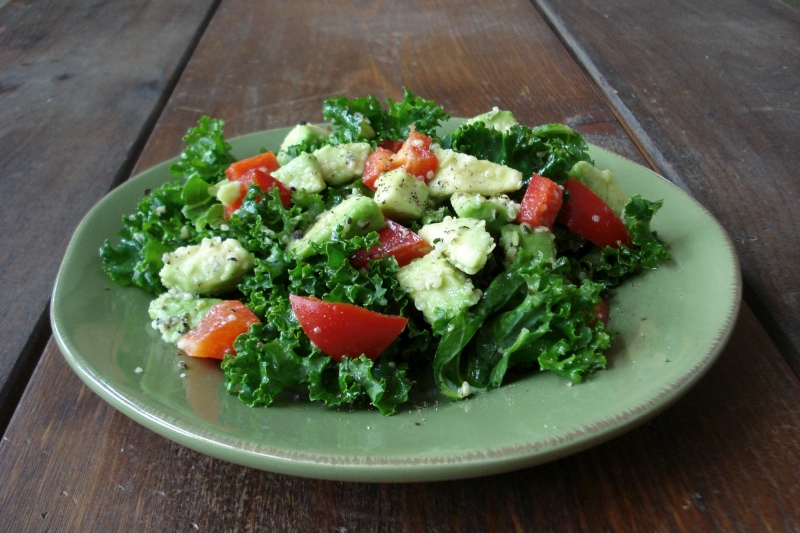 1/2 bunch of kale, stems removed & roughly chopped
juice from half a lemon (about 1 & 1/2 TBSP)
1 TBSP extra virgin olive oil
2 TBSP hemp seeds
1/2 of a red pepper, diced
1 avocado, diced
freshly ground black pepper
Place kale in bowl.
Add lemon juice, olive oil & toss to coat.
Sprinkle with hemp seeds.
Mix in red pepper & avocado.
Add black pepper to taste.
______________________________________________________________________________________
SIDE NOTES

:

Have been on such a kale kick the past few months. The amounts are all flexible so alter as you see fit. Got this one from my pal. Very simple & very yummy! Thanks Wen =)

 For those with various food restrictions

, this recipe falls into the following categories:

Dairy Free, Gluten Free, Egg Free, Nut Free, Sugar Free, Grain Free, Vegan, Raw