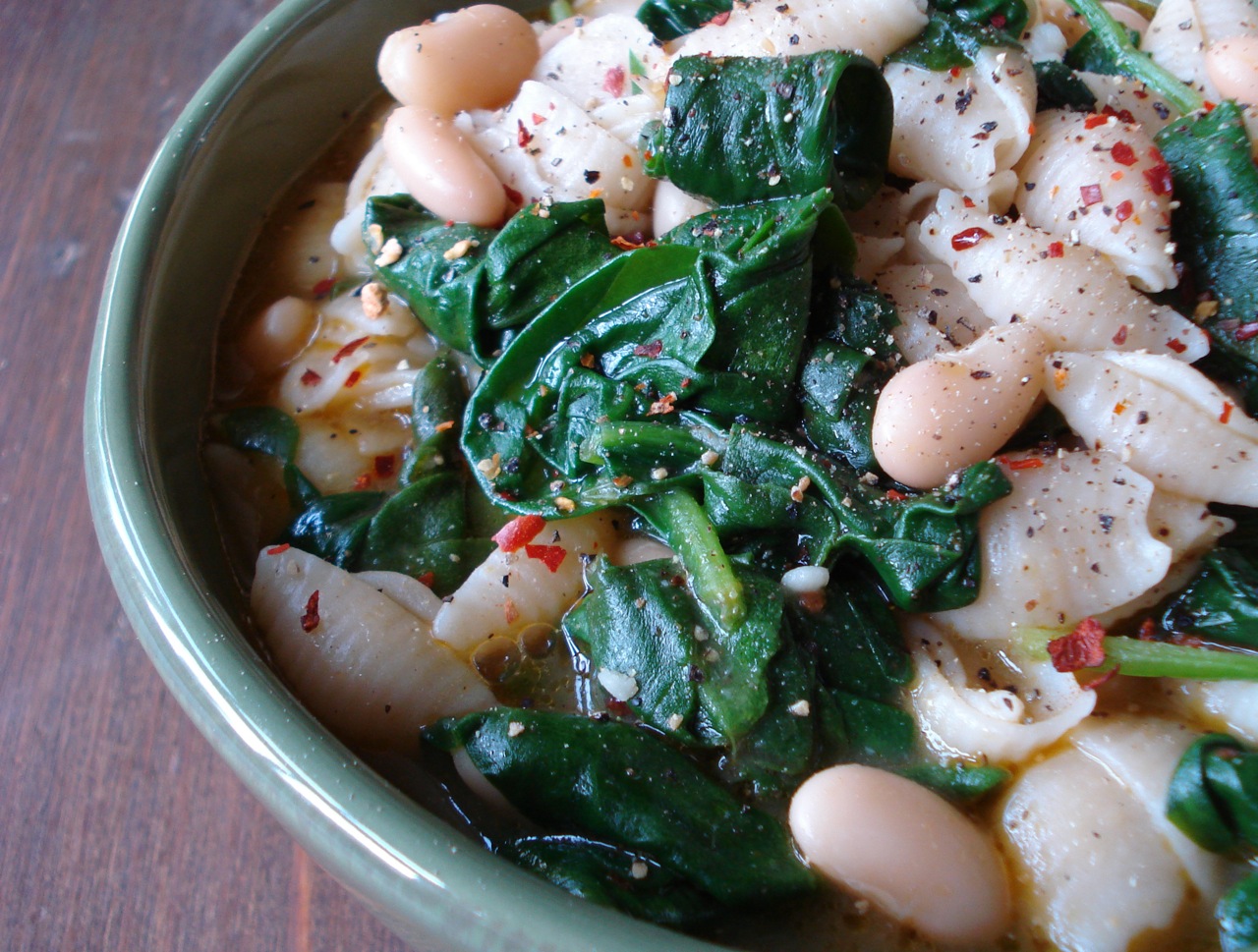 butter, ghee, or extra virgin olive oil
garlic (6 – 8 cloves), chopped
crushed red pepper (optional)
11 oz spinach (more or less)
2 cans cannellini beans
32 oz vegetable broth
pure salt & pepper
1 pound medium whole grain shells
Cook pasta.
Saute garlic in olive oil until lightly browned.
Shake in some crushed red pepper if using.
Add spinach & saute until wilted (just a few mins).
Add beans & vegetable broth & stir until heated through.
Toss in cooked pasta & serve.
______________________________________________________________________________________
SIDE NOTES

:

~ Since butter and ghee are more heat stable than olive oil, I prefer to cook a dish like this with butter, then drizzle some fresh olive oil over the top after it's done cooking for extra flavor.

 For those with various food restrictions

, this recipe falls into the following categories:

Dairy Free, Gluten Free, Egg Free, Nut Free, Sugar Free, Grain Free, Vegan, Raw

If eating gluten free, be sure to use a whole grain, gluten free pasta, and double check labels of any packaged ingredients (beans, broth).  If eating dairy free, use olive oil instead of butter.