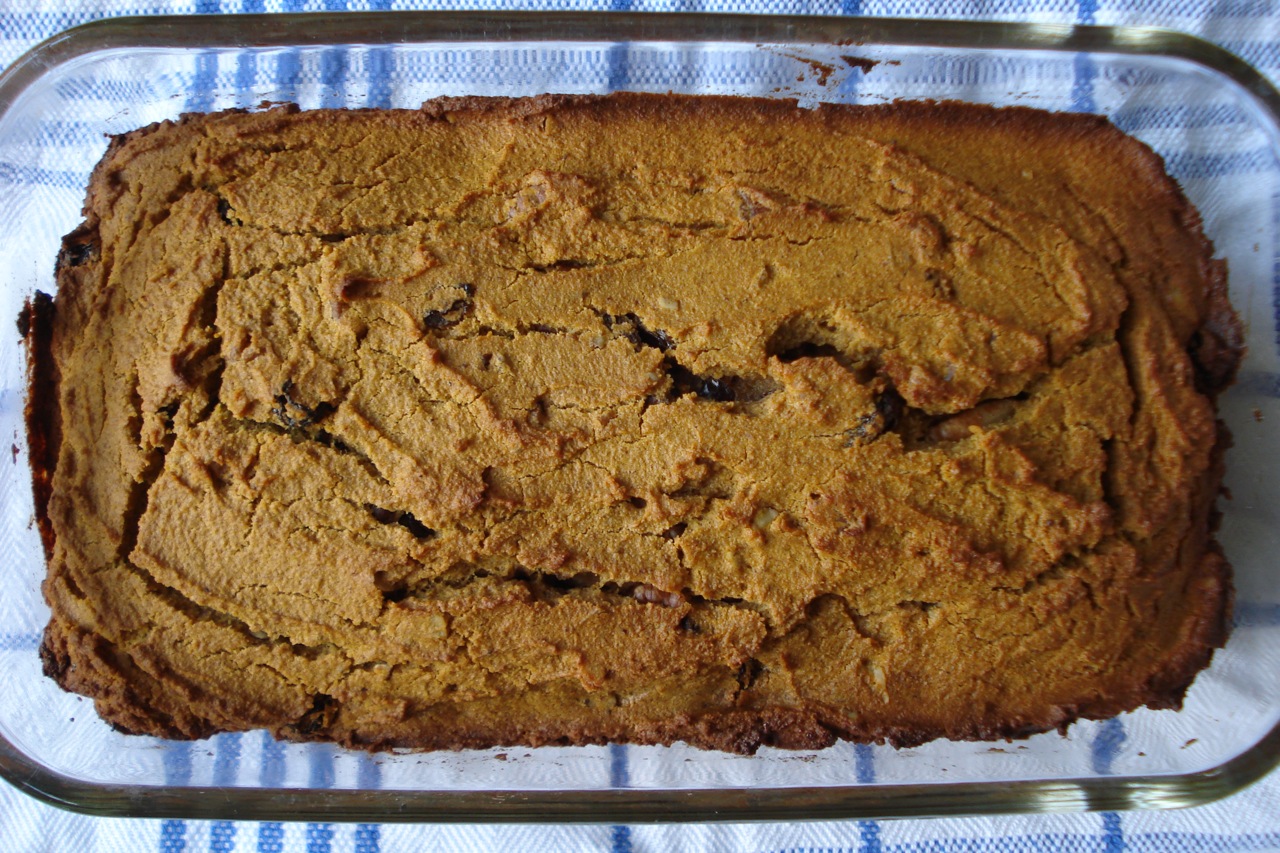 1/2 cup cooked (or canned) sweet potato or pumpkin
8 eggs
1/2 cup coconut oil or butter, melted
1/2 cup natural sugar
1 tsp pure vanilla extract
1 & 1/2 tsps cinnamon
1/2 tsp nutmeg
1/2 tsp pure salt
3/4 cup coconut flour, sifted
1 tsp baking powder
1/2 cup pecans, chopped (optional)
1/2 cup raisins
Preheat oven to 350 degrees.
Blend together sweet potato (or pumpkin), eggs, oil, sugar, stevia, vanilla, cinnamon, nutmeg & salt.
Combine coconut flour with baking powder & whisk throughly into batter until there are no lumps.
Fold in nuts & raisins.
Pour into greased 9x5x3-inch loaf pan & bake for 1 hour.
Remove from pan & cool on rack.
______________________________________________________________________________________
SIDE NOTES:
~ Can you tell I like sweet potatoes? 🙂
~ Adapted from "Cooking w/ Coconut Four". Original recipe calls for mace instead of nutmeg. Generally, the 2 can be used interchangeably, so use whichever one you happen to have.
~ You should be able to find organic canned sweet potato puree, or organic pumpkin at your local health food store if you prefer the can. Otherwise, bake a sweet potato ahead of time & mash it up (w/o the skin of course).
~ If you're using coconut oil (like I do), when you melt, use very low heat & remove from burner right away (as the idea is to melt it, but you want to heat it as little as possible). Also, I add the coconut oil last, when everything else is blended together. If you add the warm oil into the bowl with the cold eggs, the oil will harden. Once the eggs are blended w/ everything else, this is not an issue). An alternative is to let the eggs sit out at room temp for a little while before you crack them.
~ My loaves don't always slip out of the pan. If this is the case, don't force it out. Just place the whole thing – pan & all – on a wire cooling rack.
For those with various food restrictions
, this recipe falls into the following categories:
Dairy Free, Gluten Free, Egg Free, Nut Free, Sugar Free, Grain Free, Vegan, Raw
If eating dairy free, use coconut oil instead of butter.  If eating gluten free, be careful choosing your vanilla. If avoiding nuts, omit the pecans.
~ Freezes well (I freeze individual slices which are great to pull out as needed for a school snack).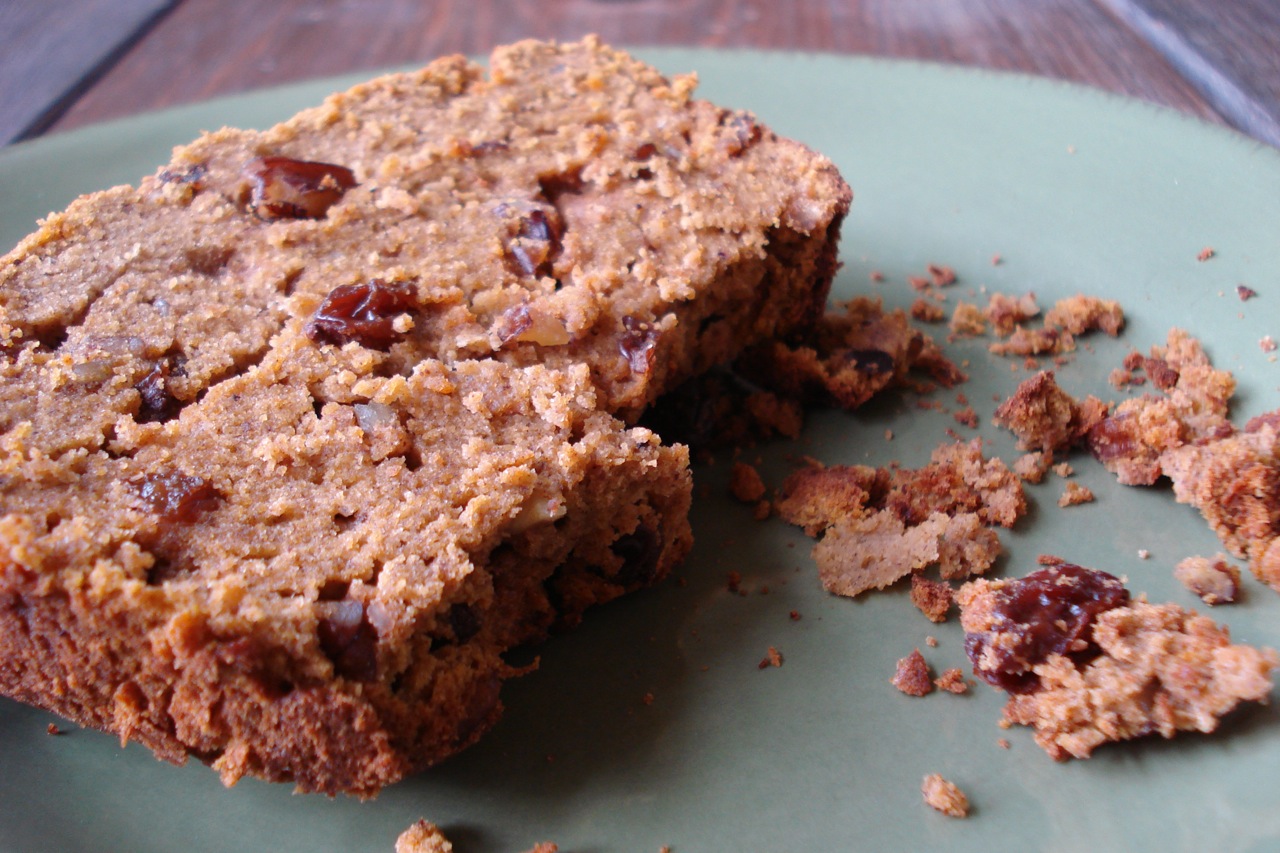 soooooo good