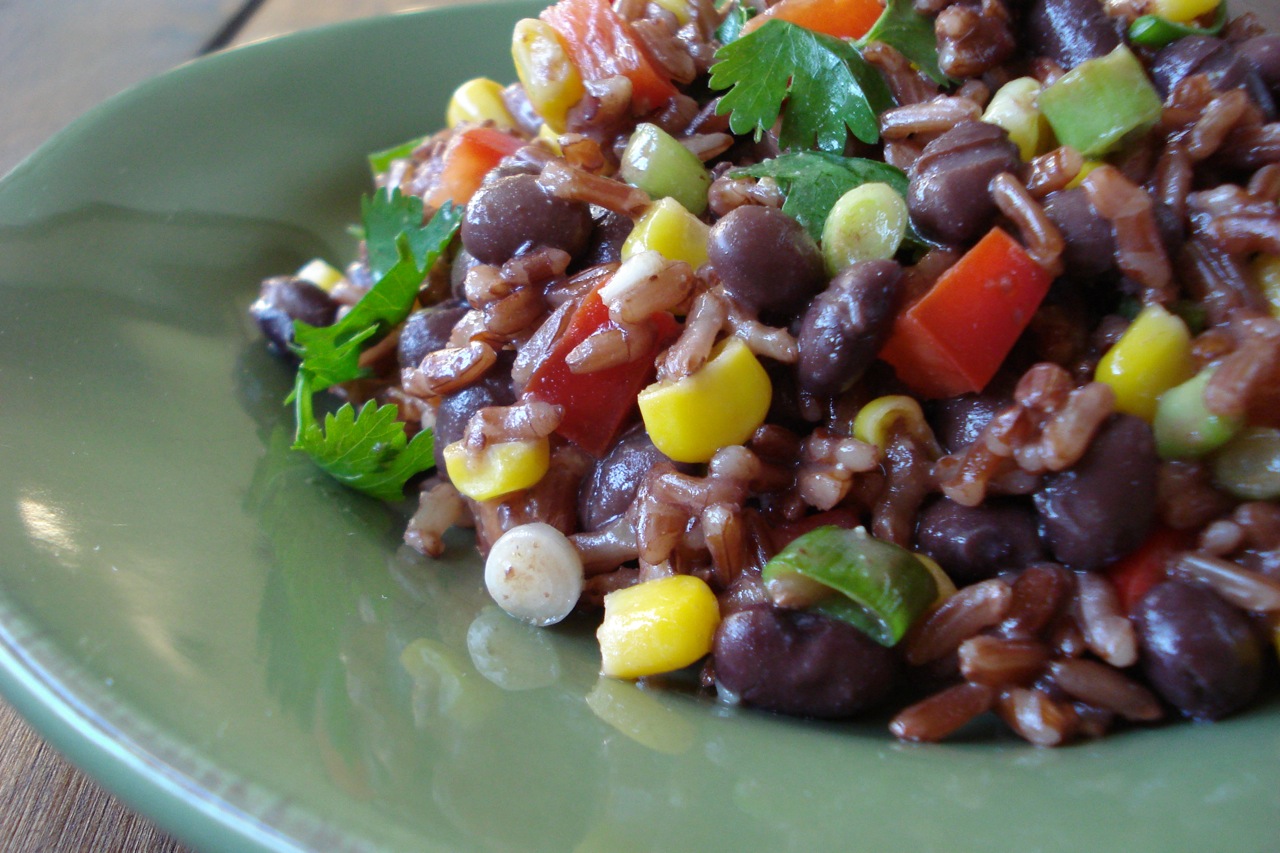 For the Rice
1 cup Lundberg wehani brown rice
2 cups of water
1 TBSP coconut oil or butter (optional)
1/2 tsp pure salt (optional)
For the Vegetables
1 can black beans
1 & 1/2 cups frozen corn, thawed
1 red bell pepper, diced
1 scallion, diced
LOTS of fresh cilantro!
1 garlic clove, minced
juice of 1 lime (about 2 – 3 TBSP)
1 & 1/2 tsp cumin
1/2 tsp pure salt
Combine rice, water, oil and salt in a small pot.
Bring to a boil, then cover and simmer for 45 mins.
Remove from heat (still covered) and let sit for 10 mins.
Fluff with fork, then mix together with the rest of the ingredients.
Hot, cold, warm or room temp…this stuff is good any which way.
______________________________________________________________________________________
SIDE NOTES

:

~ This particular variety of rice really makes the recipe what it is (& makes the house smell like popcorn while it's cooking!).

~ We sometimes use this as a taco or burrito filling. Add a little guac & salsa & you've got a nice meal.

~ If your corn is not quite thawed in time, mix it together with the steamy hot rice. Then add the rest of the ingredients.

~ Concocted this one myself several years ago, based on something I got from the cafe @ our local health food store.

 For those with various food restrictions

, this recipe falls into the following categories:

Dairy Free, Gluten Free, Egg Free, Nut Free, Sugar Free, Grain Free, Vegan, Raw

If eating dairy free, use coconut oil instead of butter.