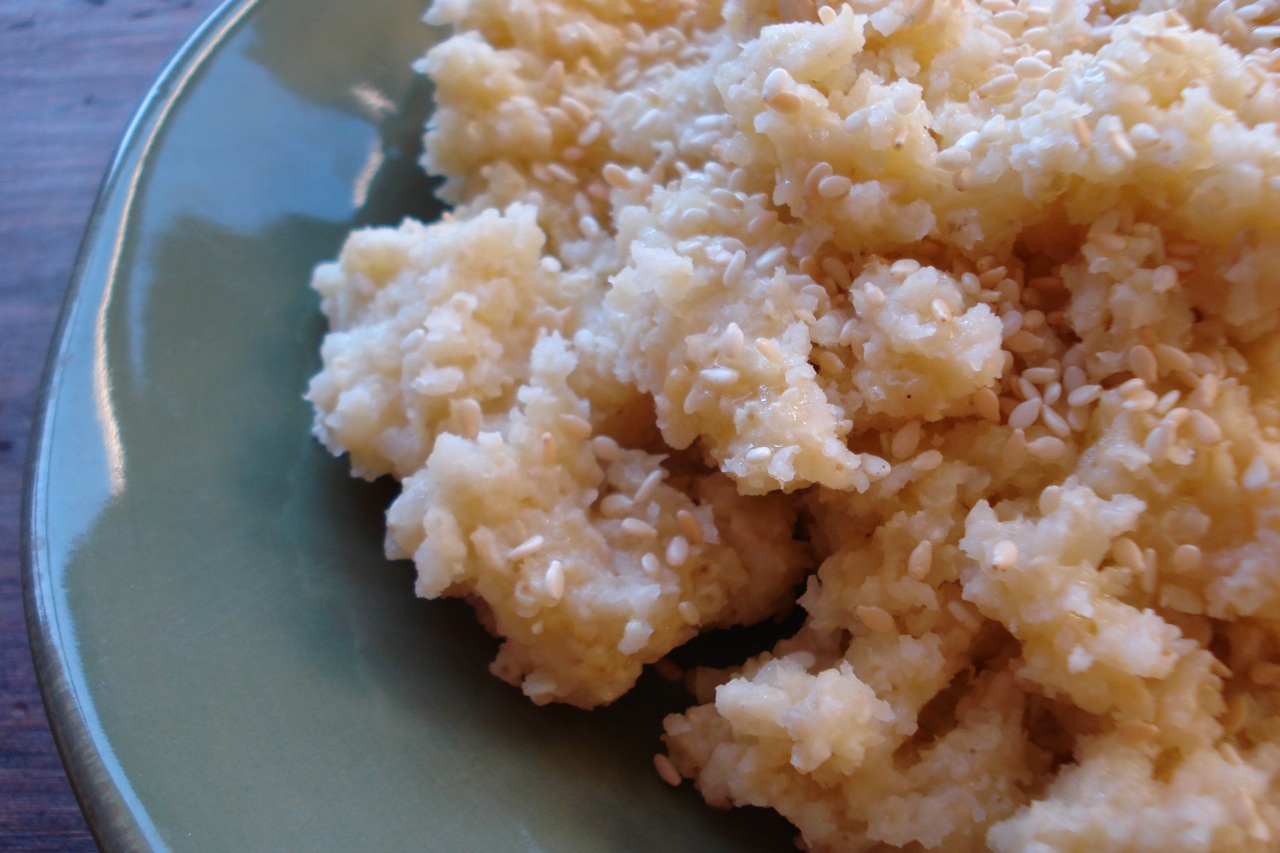 1 cup millet
3 cups water
1 tsp pure salt
2 TBSP extra virgin olive oil
3 TBSP toasted sesame seeds (more or less)
Rinse millet in a mesh strainer & drain.
Boil water, add salt & millet, cover & simmer on low heat for about 25 mins.
Remove from heat & let stand for 5 – 10 mins, covered.
While millet is standing, toast sesame seeds in a small skillet over low heat for about 5 mins, stirring frequently to prevent burning.
Mix seeds and olive oil into the millet & serve.
______________________________________________________________________________________
SIDE NOTES

:

~ Delicious & easy! The toasted seeds & fresh olive oil give this grain a delicious nutty flavor. Add freshly ground black pepper if you'd like & maybe an extra drizzle of olive oil over the top.

 For those with various food restrictions

, this recipe falls into the following categories:

Dairy Free, Gluten Free, Egg Free, Nut Free, Sugar Free, Grain Free, Vegan, Raw

~ This is what raw millet looks like…..small separated seeds….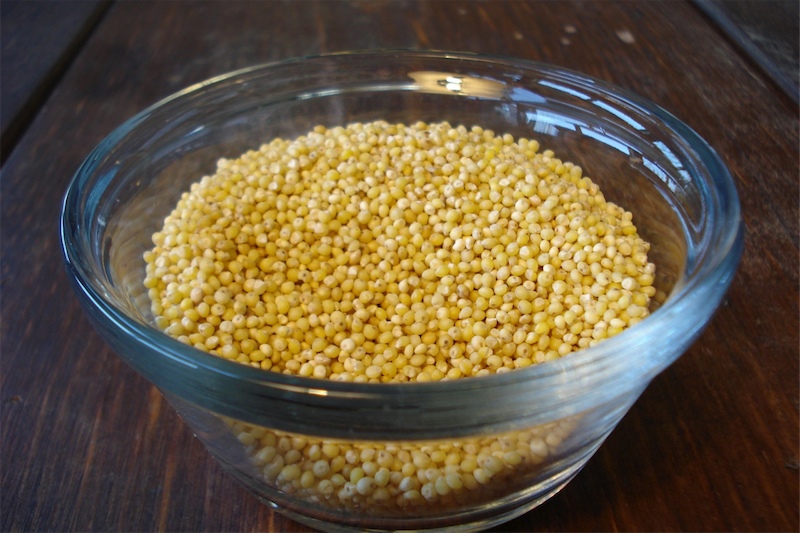 Once cooked, its texture becomes a cross between sticky rice & mashed potatoes.