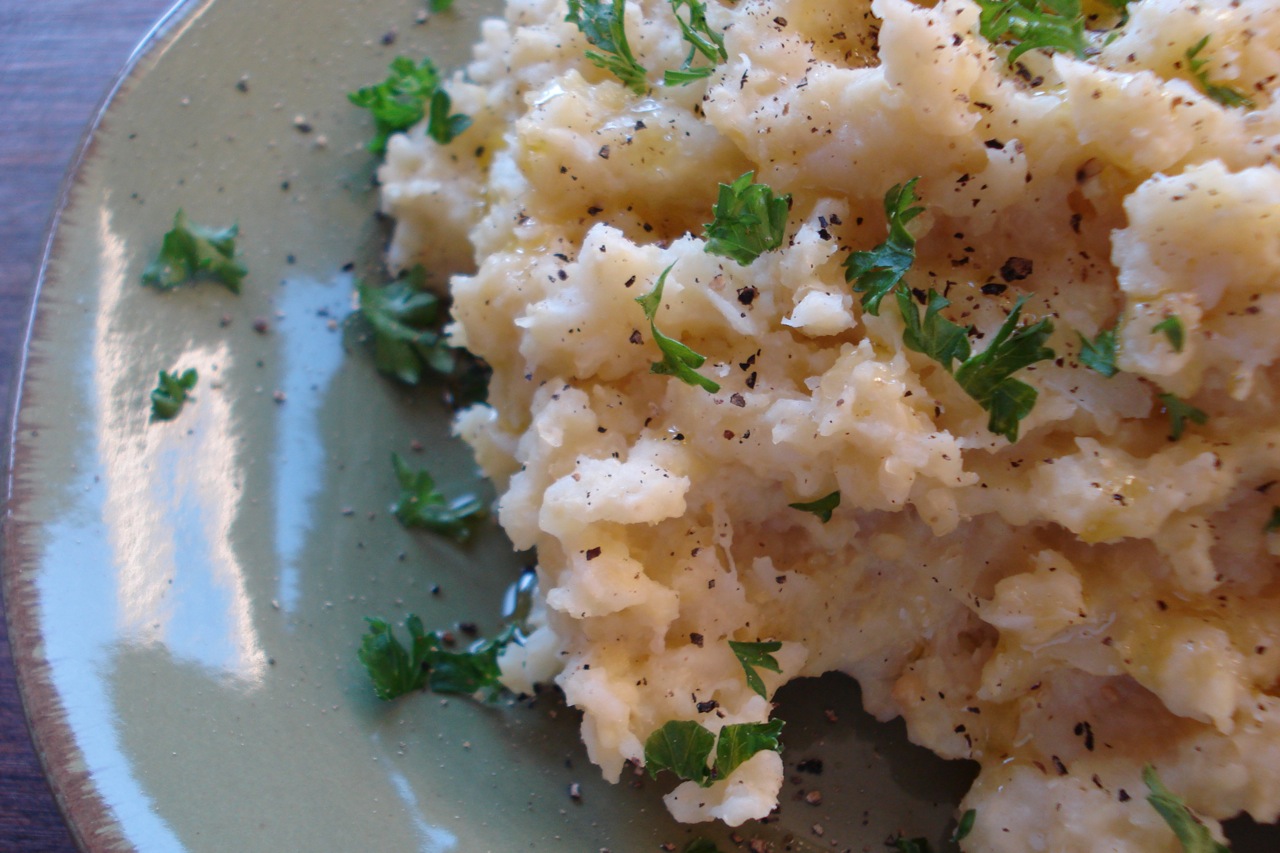 1 TBSP butter, ghee, or coconut oil
1 medium onion, diced
1 clove garlic, minced
1 cup millet
2 cups cauliflower, chopped
a few pinches of pure salt
3 cups water
freshly ground black pepper to taste
fresh parsley for garnish (optional)
Rinse millet in a fine, mesh strainer.
Heat butter or oil in a medium saucepan & saute onions & garlic for 2 mins.
Add remaining ingredients (except black pepper & parsley), cover & bring to a boil.
Reduce heat to med-low & simmer for 25 – 30 mins.
Remove from heat, add pepper & mash with a potato masher.
Garnish with parsley if using.
______________________________________________________________________________________
SIDE NOTES

:

Delicious as is, or can add gravy of choice, a pat of butter, or a drizzle of extra virgin olive oil. Nice alternative to mashed potatoes & if you have kids that are picky eaters – a good way to sneak in hidden vegetables. Millet is a very nutritious grain, well worth throwing in rotation at least every now & then if you like it.

 For those with various food restrictions

, this recipe falls into the following categories:

Dairy Free, Gluten Free, Egg Free, Nut Free, Sugar Free, Grain Free, Vegan, Raw

If eating dairy free, use coconut oil instead of butter.