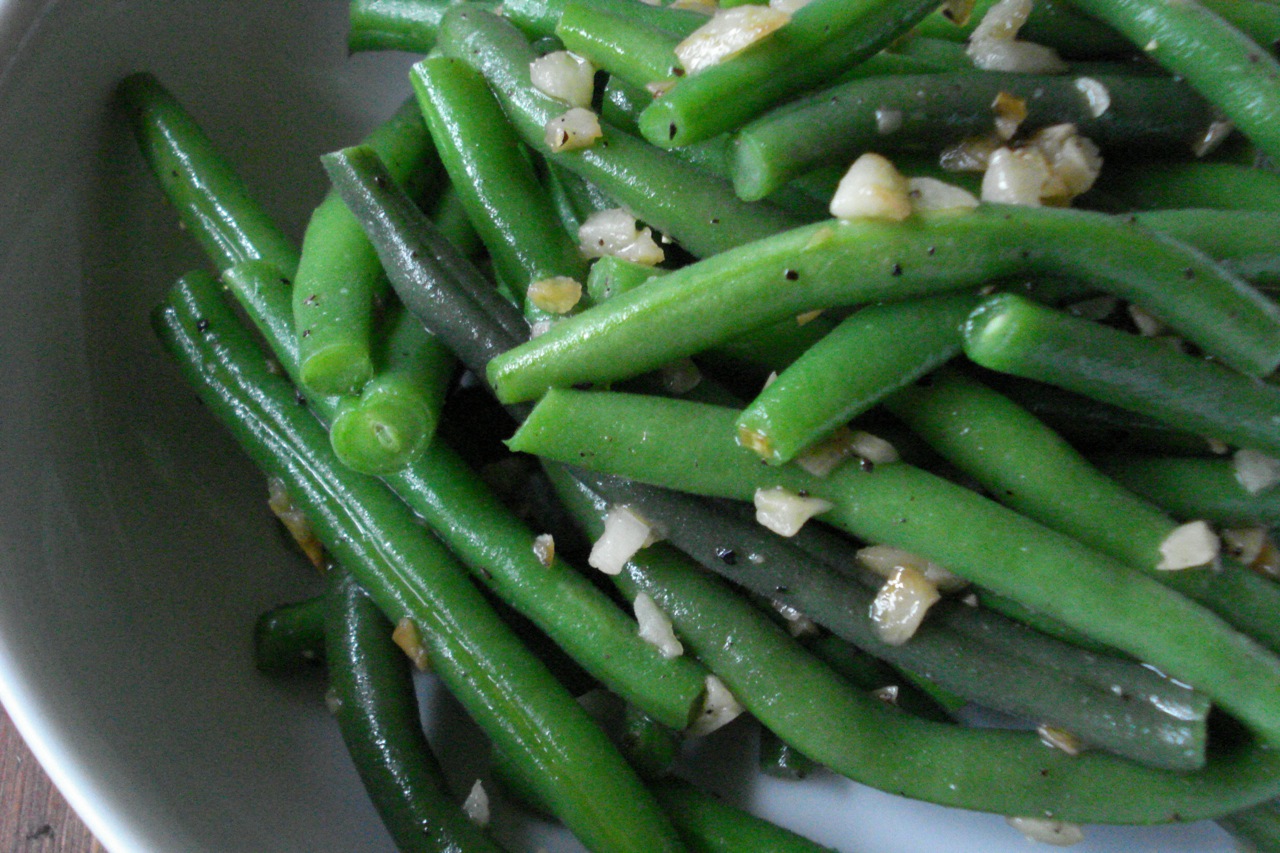 butter, ghee, or coconut oil
2 large garlic cloves, minced
string beans, ends trimmed
pure salt & pepper to taste
Blanch the string beans in salted, boiling water for 1 to 2 mins.
Run under cold water & drain.
Saute garlic in butter or oil for about 2 mins
Toss in string beans, salt & pepper & saute about 5 minutes – or until done to your liking.
______________________________________________________________________________________
SIDE NOTES

:

~ I don't think a vegetable exists that wouldn't taste great just tossed in a pan with a little butter & garlic. So simple, so good. I like them bright green & crisp, so limit the cook time to about 5 mins.

 For those with various food restrictions

, this recipe falls into the following categories:

Dairy Free, Gluten Free, Egg Free, Nut Free, Sugar Free, Grain Free, Vegan, Raw

If eating dairy free, use coconut oil instead of butter.

~ So many herbs & spices you could add to this, depending on what you're in the mood for…..crushed red pepper, fresh basil, a squeeze of lemon juice……

~ I was surprised though, that my deep purple beans did not retain their color after cooking. I can tell which ones they were, as they ended up a darker green that the others. I did not know that pretty color was a temporary phenomenon!