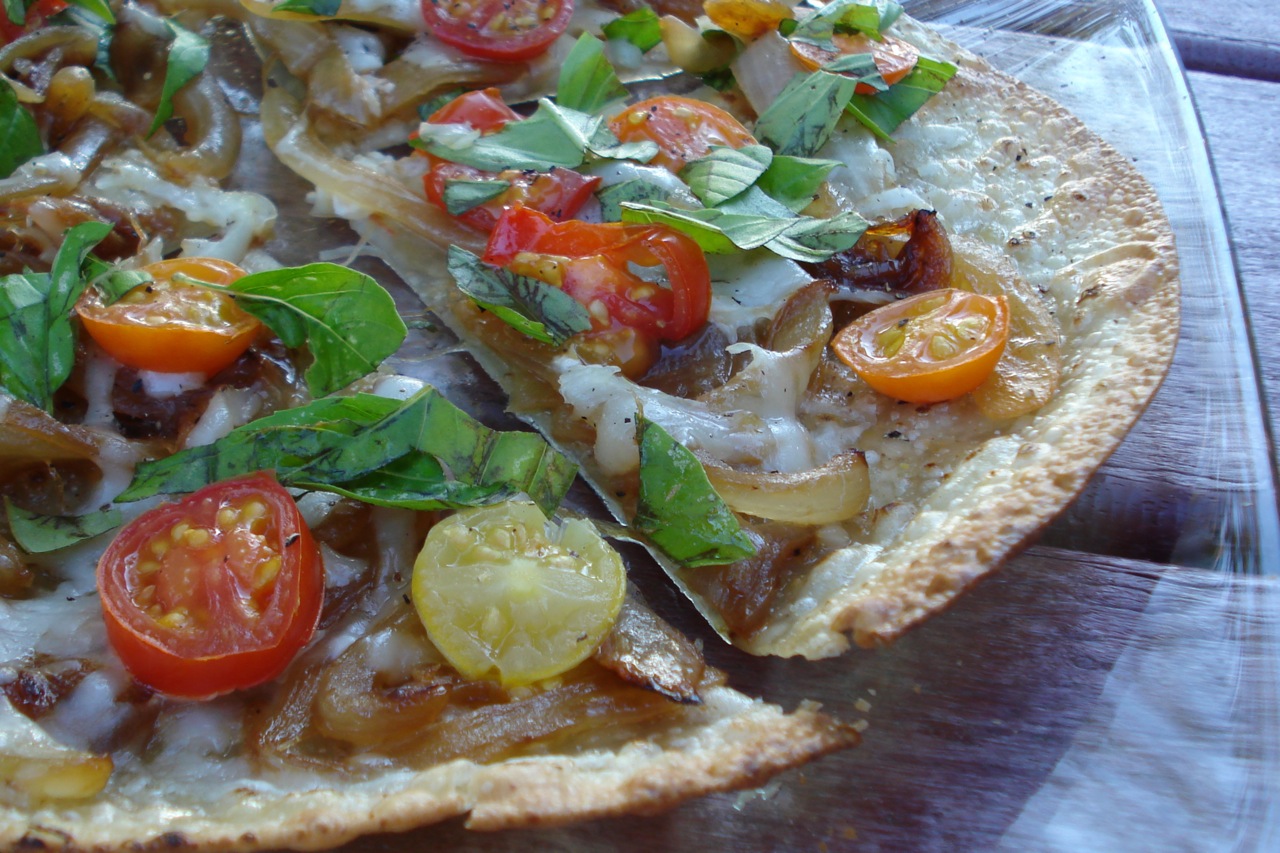 2 tortillas
extra virgin olive oil
pure salt
garlic powder
1 medium onion, sliced thinly
2 oz shredded cheese of choice (more or less)
tomatoes, sliced (I use about 12 cherry tomatoes & slice them into thirds)
freshly ground black pepper
fresh basil (optional)
Caremelize onions by sauteing over medium-low heat in olive oil for about 10 to 15 mins.
Preheat oven to 450.
Brush tortillas with oil, and sprinkle with salt & garlic powder.
Top with onions, shredded cheese, sliced tomatoes & cook for 5 mins.
Remove from oven & add pepper & basil if using.
Serves 1.
______________________________________________________________________________________
SIDE NOTES

:

~ Adapted from the Spunky Coconut Cookbook. Extremely easy to throw together, and so tasty.

~ Can use the back of a spoon to spread oil on the tortillas if you don't have a pastry brush.

 For those with various food restrictions

, this recipe falls into the following categories:

Dairy Free, Gluten Free, Egg Free, Nut Free, Sugar Free, Grain Free, Vegan, Raw

If eating dairy free, omit the cheese and use an additional vegetable of choice.  If eating gluten free, I recommend Food For Life brand brown rice tortillas for this.