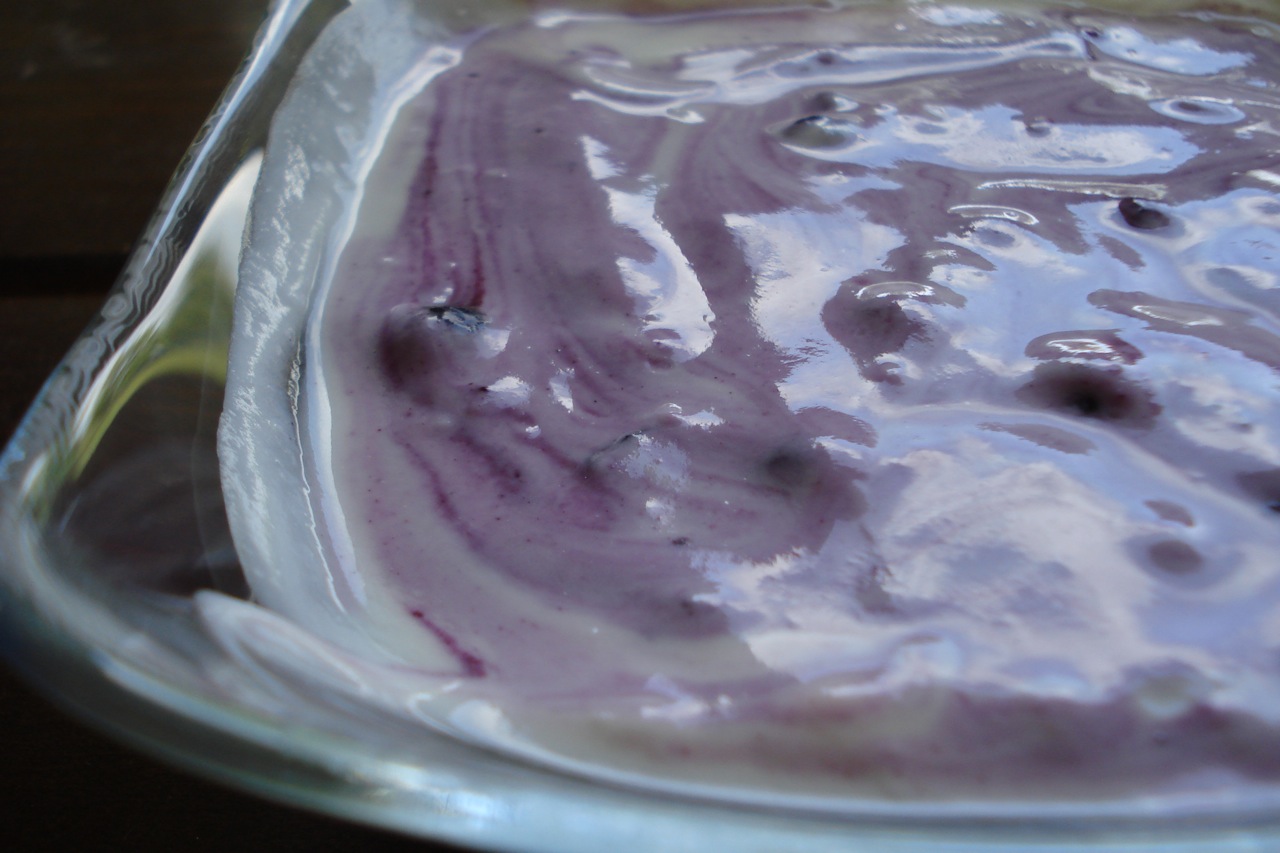 3/4 cup plain, whole milk yogurt
1 TBSP honey (or 1/2 of a speckled banana, or 3 drops liquid stevia)
berries of choice
Mix together yogurt and honey (or mashed banana).
Stir in berries.
________________________________________________________________
SIDE NOTES:
~ Yogurt is marketed as a health food, but almost all varieties you'll find at the store are much less than that – containing several undesirable additives. The way around this is to buy plain yogurt, without any additives, and add your own natural sweetener (and fruit if you'd like).
~  To avoid confusion…..If you look at the label of plain yogurt, you might wonder why there are 11 or 12 grams of sugar in it if it claims to be unsweetened.  This is just the naturally occurring lactose from the milk (used to make the yogurt).
~ Fresh berries in season are great, but keeping a few bags of high quality, organic, frozen berries in the freezer is really convenient for those in-between times.
For those avoiding certain foods
, this recipe falls into the following categories:
Dairy Free, Gluten Free, Egg Free, Nut Free, Sugar Free, Grain Free, Vegan,  Raw
Can use dairy free yogurt if need be, and stevia or mashed banana if avoiding sugar.