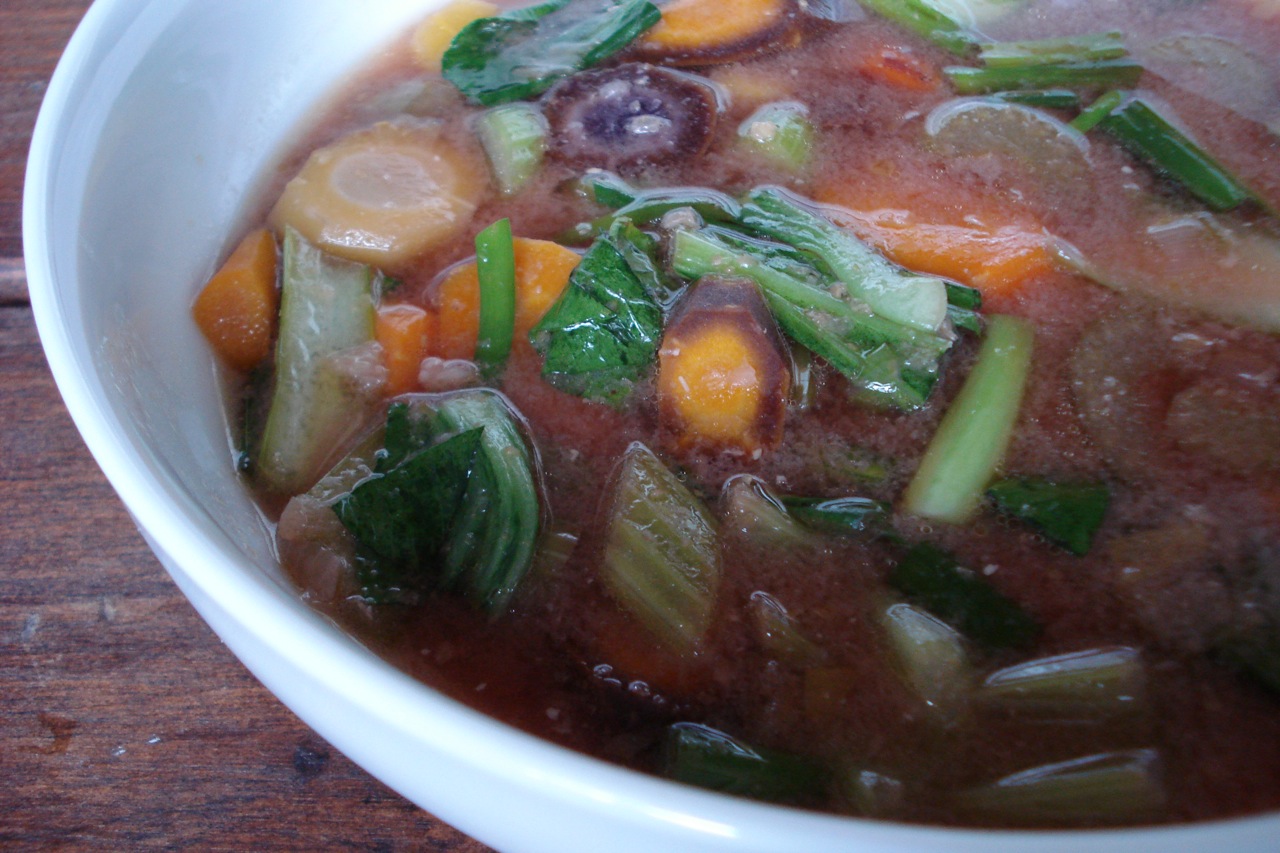 coconut oil (or sesame oil)
a few cloves of garlic (3 to 5), minced or pressed
a handful of scallions, chopped
a handful of greens (any kind)
about 6 carrots, chopped
about 6 celery stalks, chopped
6 cups water
6 TBSP brown rice miso
Chop vegetables.
Saute garlic and white part of scallions (set green part aside to add later) in oil for about 2 mins.
Add large carrot chunks and saute about 5 mins.
Add celery & continue to saute a until veggies are tender (just a few mins longer).
Add water and miso (stirring to dissolve miso).
Bring to a boil, then lower to a simmer and cook for about 7 mins.
Turn off heat, add greens, any left-over smaller carrot pieces, and the green parts of the scallions.
Stir for a few minutes, then serve.
______________________________________________________________________________________
SIDE NOTES

:

~  The kids really love this (as do we).  It's a great way to use up any vegetables you don't know what to do with. There's really no set recipe – It's just 1 TBSP of miso for every cup of water and any vegetables you happen to have on hand. Just remember to add the harder veggies (like carrots) earlier, & any type of green-leafy right at the end.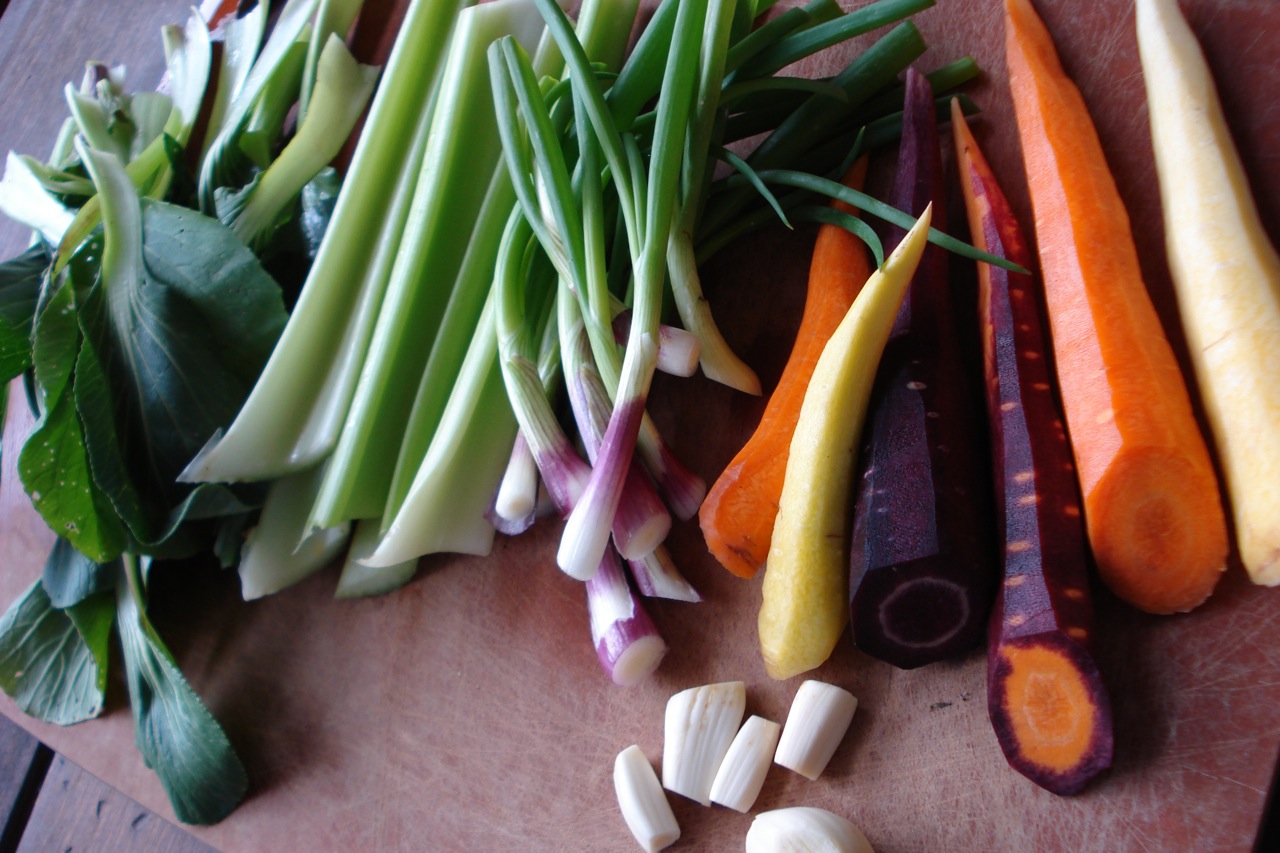 ~  Miso is a salty, tangy, fermented soy product – a staple in Japanese cooking.  It's a paste of sorts that dissolves in water & comes in a few varieties.  The light-colored misos will have a milder, sweeter flavor (white & yellow).  The darker ones will be richer tasting and more on the salty side (brown & red). You can use any type of miso in this recipe.  It can be found in the refrigerator section in the nature's place area of your grocery store, or at your local health food store. Comes in a jar or tub (like a tub of butter). Miso (along w/ tempeh) is one of the healthiest forms of soy you can eat. (& so easy – just scoop it into some soup!)
 For those with various food restrictions

, this recipe falls into the following categories:

Dairy Free, Gluten Free, Egg Free, Nut Free, Sugar Free, Grain Free, Vegan, Raw

If eating gluten free, be sure to check the miso label, as sometimes it also contains a glutinous grain (like barley or wheat). 
~  If using sesame oil, you can use either regular or toasted (or a swirl of each).
~ This is a really light, delicious soup. We happened to have a bunch of very pretty rainbow carrots, purple-tipped scallions, and fresh bok-choy from our CSA farm. Found some celery in the crisper drawer, & it all made a great combo for this soup.