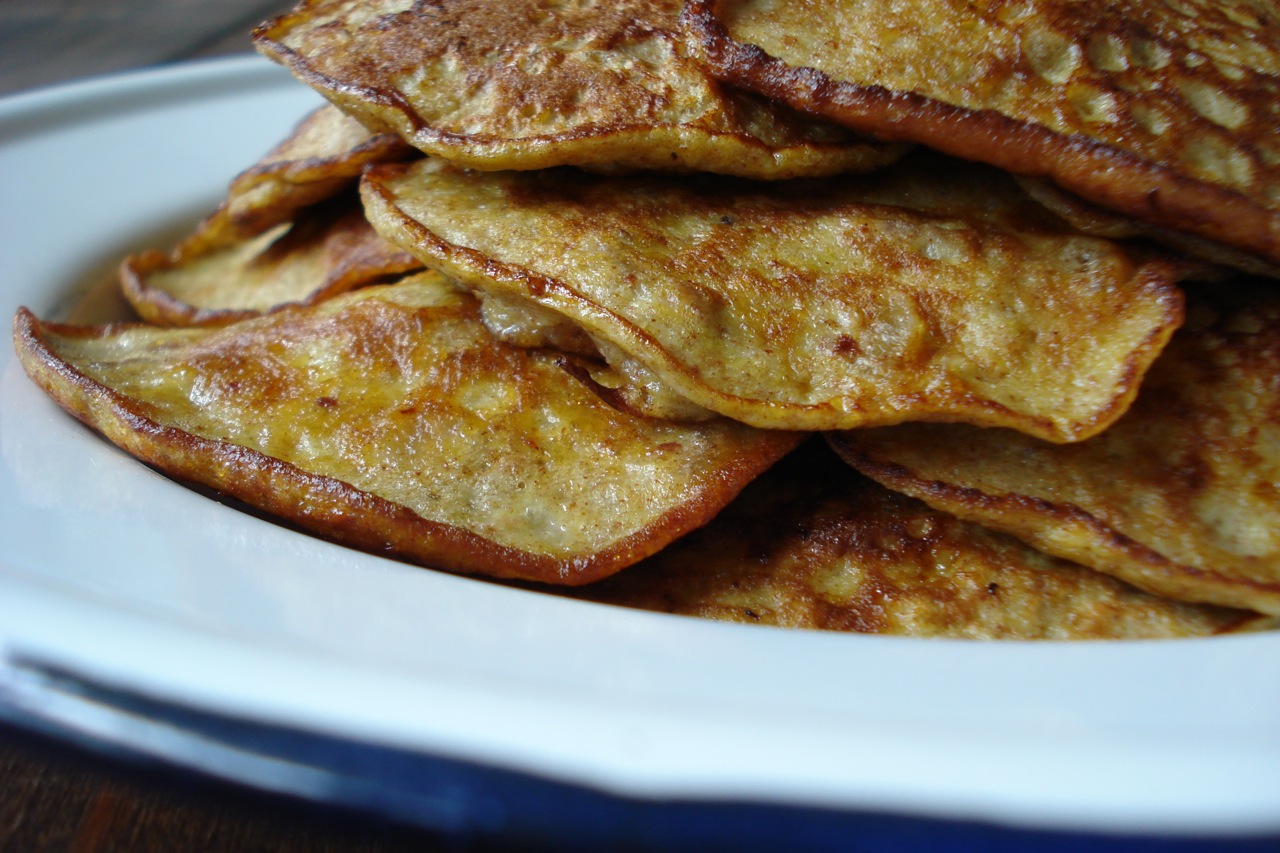 2 large eggs, beaten
1 apple, grated, OR one ripe (speckled) banana, mashed
1/2 tsp cinnamon
2 TBSP (more or less) walnuts or pecans, chopped (or handful of blueberries)
butter, ghee, or coconut oil for frying
Mix everything together and fry pancakes a few minutes on each side, in a lightly oiled pan.
Serves 2.
________________________________________________________________________
SIDE NOTES:
~  YES – GRAIN FREE PANCAKES !
~ These things get gobbled up pretty quickly. Either version (apple or banana) is amazing. Ridiculously easy. No topping needed. Though keep in mind, they are crepe-like and light.  I recommend some seasonal fresh fruit and/or yogurt and honey on the side.
~ Keep pancakes small (about a 3 inch diameter) which will make flipping easier. I use ghee for frying, which gives the pancakes a nice buttery flavor.
~ Adapted from "Eat Smarter"
Enjoy!  =)
For those with various food restrictions
, this recipe falls into the following categories:
Dairy Free, Gluten Free, Nut Free, Sugar Free, Grain Free, Vegan, Egg Free, Raw
If eating dairy free, use coconut oil for frying.  If you can't eat nuts, omit the walnuts or substitute something like blueberries.