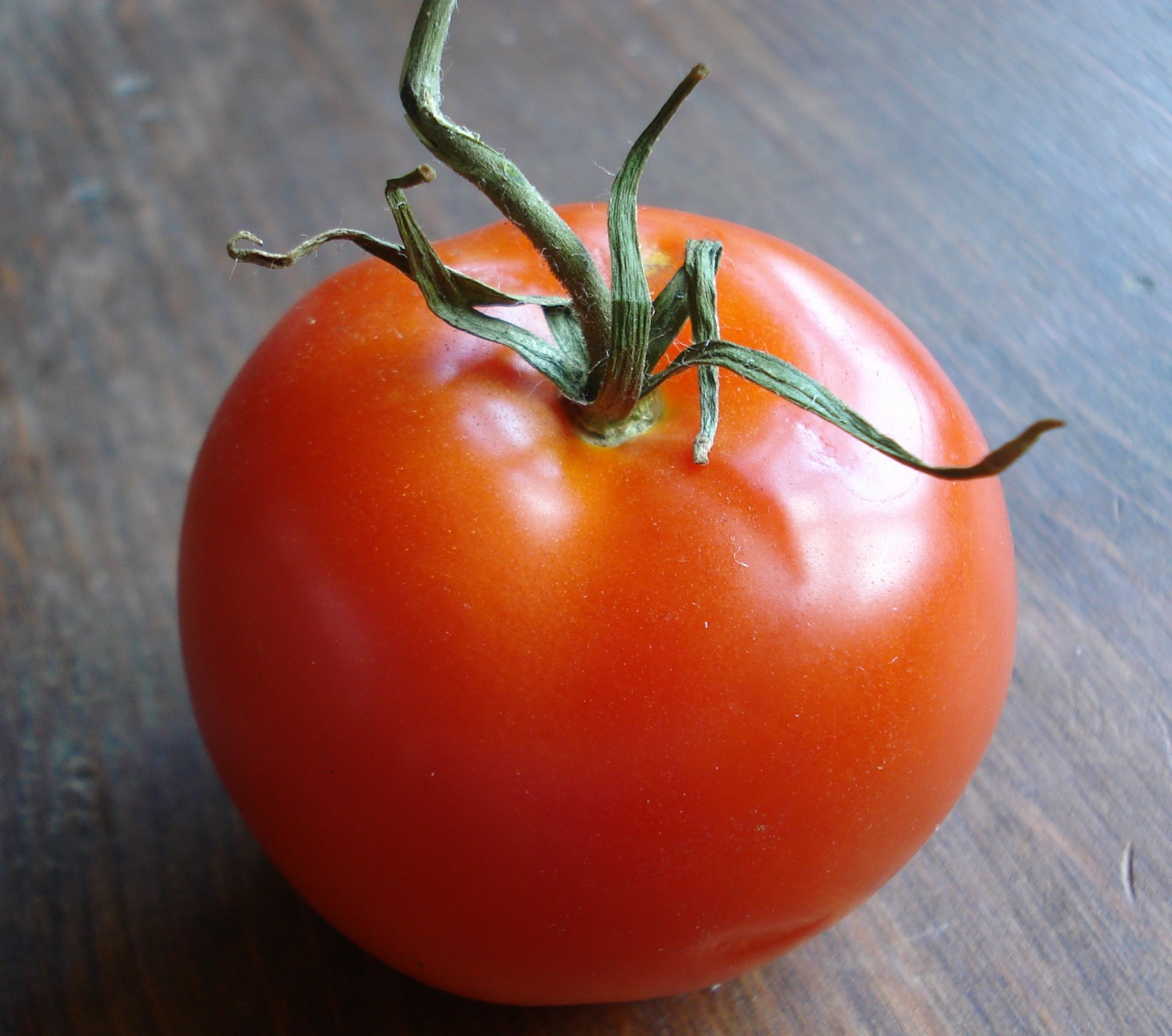 tomatoes, chopped
red onion, thinly sliced
a swirl or two of extra virgin olive oil
a few splashes of balsamic (or red wine vinegar)
freshly ground black pepper
Optional add-ins:
fresh basil, or herbs of choice
cucumbers
olives
whole grain bread, sliced into chunks and toasted
feta cheese or mozzarella
______________________________________________________________________________________
SIDE NOTES

:

~ There are a lot of options for a tomato salad, but if you've got sweet, juicy tomatoes, in season – right off the vine, you don't need much else! In fact, this type of salad only works with garden fresh tomatoes (try your local farmers market if you don't grow your own). Unless they're specifically identified as "vine ripened," store-bought tomatoes are picked green, and ripened with ethylene during storage/transport.  This means they'll keep longer, but will be mealier, paler in color, and bland in taste, compared to garden-fresh.

 For those with various food restrictions

, this recipe falls into the following categories:

Dairy Free, Gluten Free, Egg Free, Nut Free, Sugar Free, Grain Free, Vegan, Raw

If you're eating strictly raw, be sure to use a raw red wine vinegar or raw apple cider vinegar.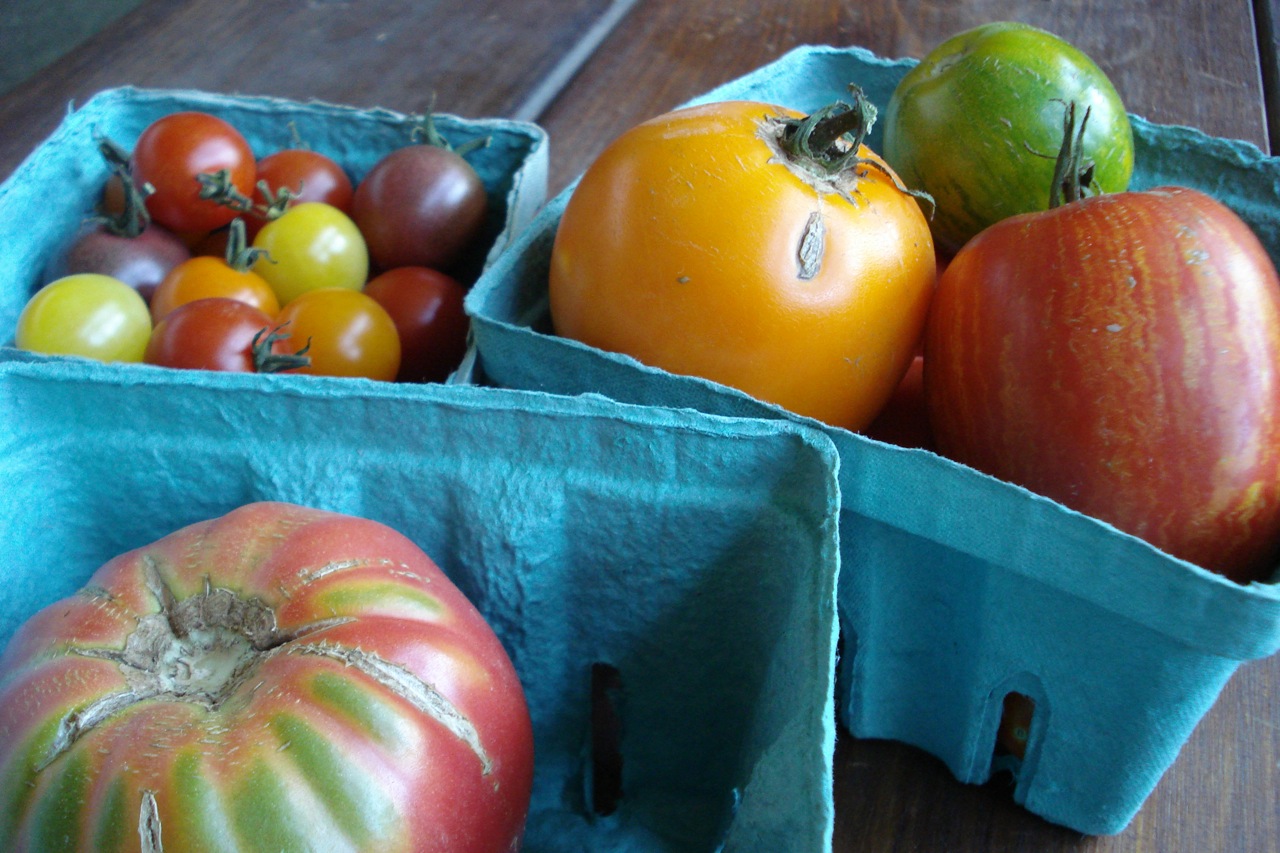 ~ Tomatoes come in many shapes, sizes & colors. Mix it up for a beautiful salad.
~ It's best if you make the salad at least a half-hour ahead of time so it has time to marinate.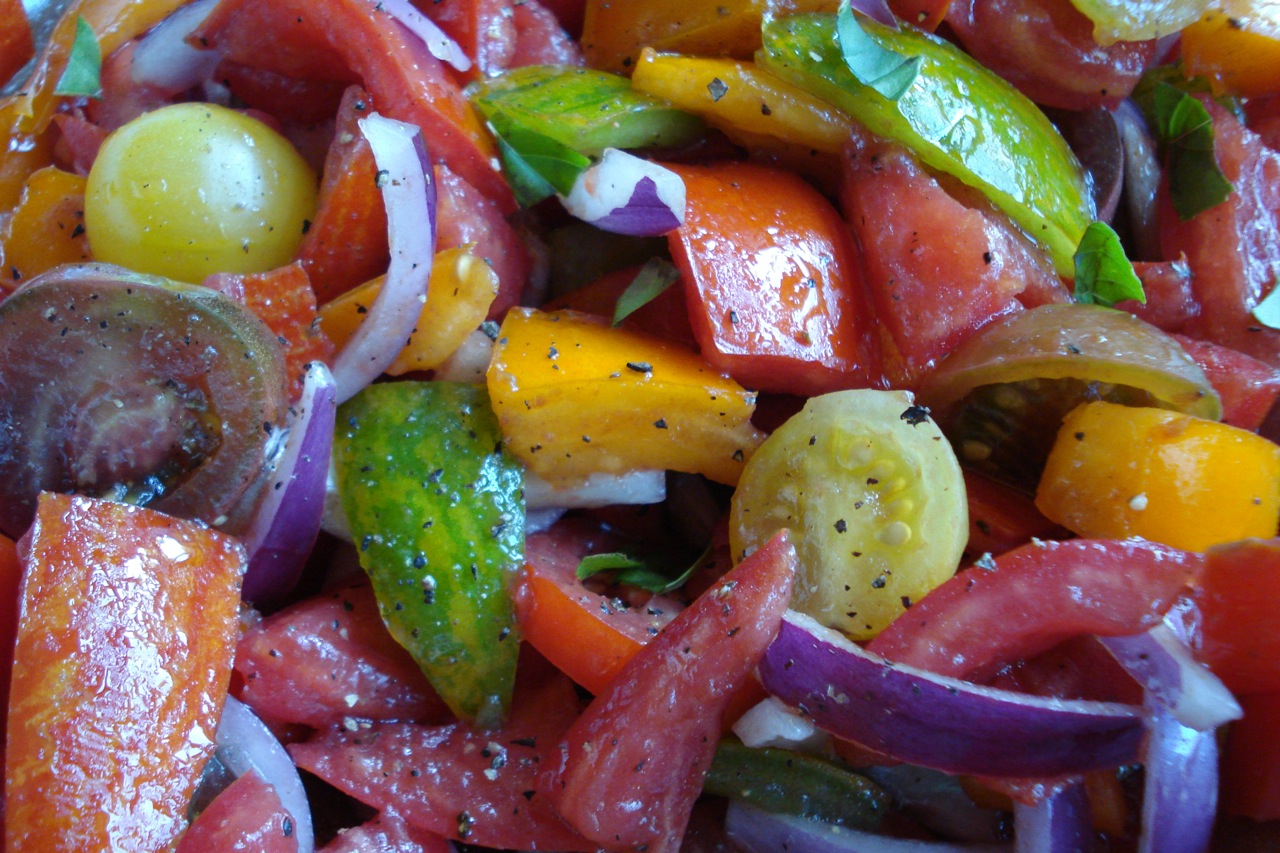 ~ Some like to remove & discard the seeds. Up to you.
~ There was one summer, a few years back, that I ate a tomato & bread salad several times a week. It's addicting, though I haven't had that particular version in a while. Here's how I made it: crush a clove or 2 of garlic into olive oil & saute just a minute or 2. Combine sliced tomato & toasted bread chunks & pour oil/garlic mixture over the top. Stir to combine & add black pepper & fresh basil to taste.