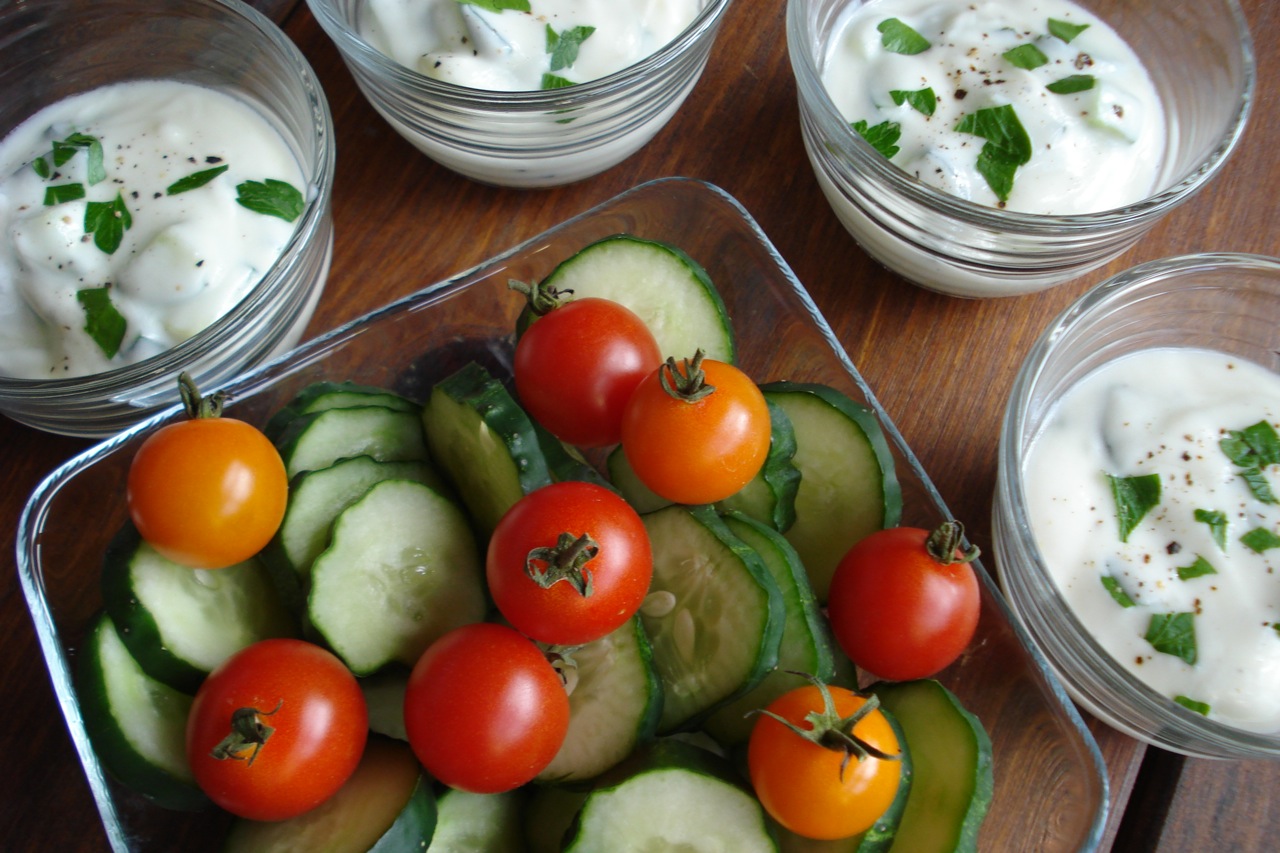 1 cup plain yogurt
1/2 TBSP extra virgin olive oil
1 garlic clove, pressed or minced
1/2 cup finely chopped (or shredded) cucumber
1/8 tsp pure salt
freshly ground black pepper
1 TBSP fresh parsley, chopped or torn
______________________________________________________________________________________
SIDE NOTES

:

For a thicker version, you can add either or both of the following 2 steps: 1) Let yogurt sit for 15 – 30 mins (or longer) in a fine mesh strainer (over a bowl) to drain out excess liquid (if you don't have a fine mesh strainer, can alternately use a coffee filter). Or simply use plain, Greek yogurt which is already strained.  2) Before mixing in the cucumbers, set them in a strainer & sprinkle with plenty of salt. Let sit for a little while (about the same 15 – 30 mins) & then press with a clean cloth or paper towels to remove the excess moisture. Using whole milk yogurt (like I do) will be thicker to begin with, but I do let the yogurt strain for 30 mins, as well as the cukes (unless I'm in a big rush).

~ Was inspired to concoct this after a friend shared her version with us on a recent camping trip (Thx Lynn!). It's great as a dip for any kind of raw veggie – especially fresh, juicy, cherry tomatoes!

 For those avoiding certain foods

, this recipe falls into the following categories:

Dairy Free, Gluten Free, Egg Free, Nut Free, Sugar Free, Vegan, Grain Free, Raw

I recommend using real yogurt, but you can substitute a non-dairy version if need be.