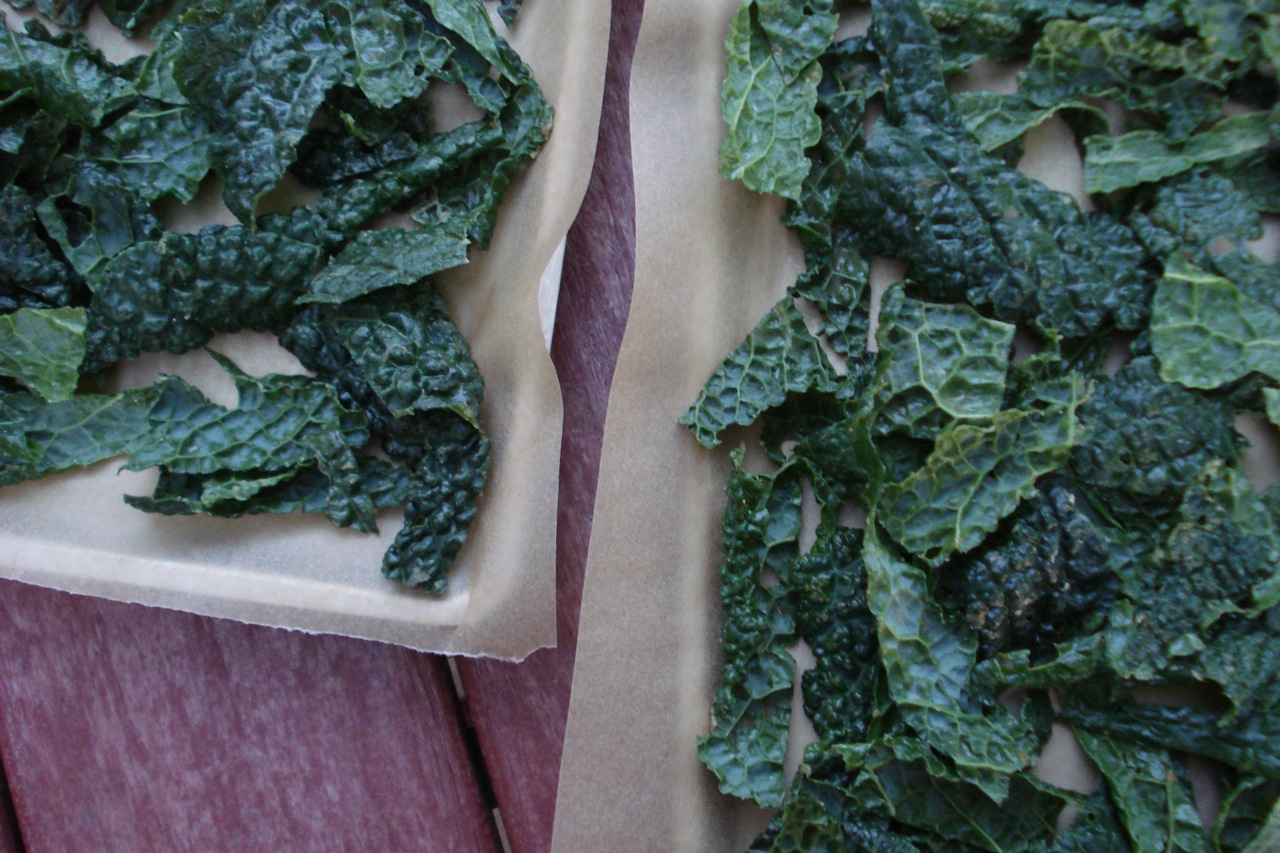 1 bunch of kale
coconut oil, melted
pure salt
Preheat oven to 375.
Fold kale leaves in half (lengthwise) at the stem, and with one slice, cut the stem out & discard.
Tear or cut the kale into bite sized pieces.
Pour some oil into a large bowl, add the kale and toss well to combine.
Spread the kale onto 2 baking sheets and sprinkle with salt
Bake until crispy but not burnt (should take approx 10 to 15 mins).
______________________________________________________________________________________
SIDE NOTES

:

~ This is a really simple, yummy way to serve kale. Extremely kid friendly. To us, kale cooked this way tastes somewhat like roasted cauliflower (which we happen to love). In addition to (or instead of) the salt, you can add any spices/herbs you're in the mood for.

~ Try to have the kale dry before you add it to the bowl w/ oil. If you wash the leaves before you cut them, just pat them dry with a clean towel. If you wash after cutting, I find it easy to just whirl the greens in a salad spinner which gets rid of most of the water within just a few seconds.

~ If you use curly kale, you won't need to flip the pieces halfway through. If using flat kale, you might need to flip the pieces once so both sides get crispy. Obviously, if you have the choice, get curly kale. Pictured on this page is flat kale (that's what I happened to have on hand from my CSA farm) The photo up top was taken just before it went in the oven, and the photo below is cooked.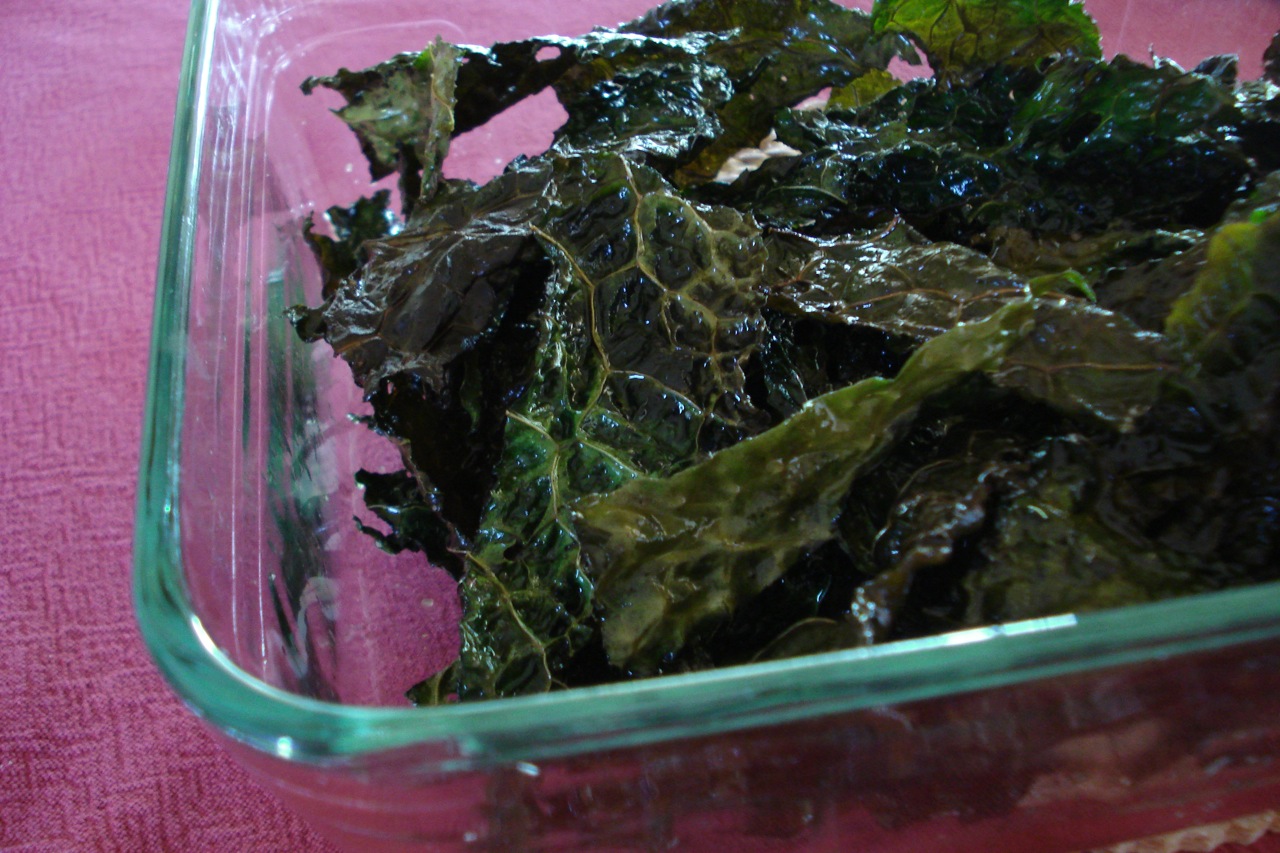 This stuff is addicting & not unlike eating potato chips! =)
 For those with various food restrictions

, this recipe falls into the following categories:

Dairy Free, Gluten Free, Egg Free, Nut Free, Sugar Free, Grain Free, Vegan, Raw