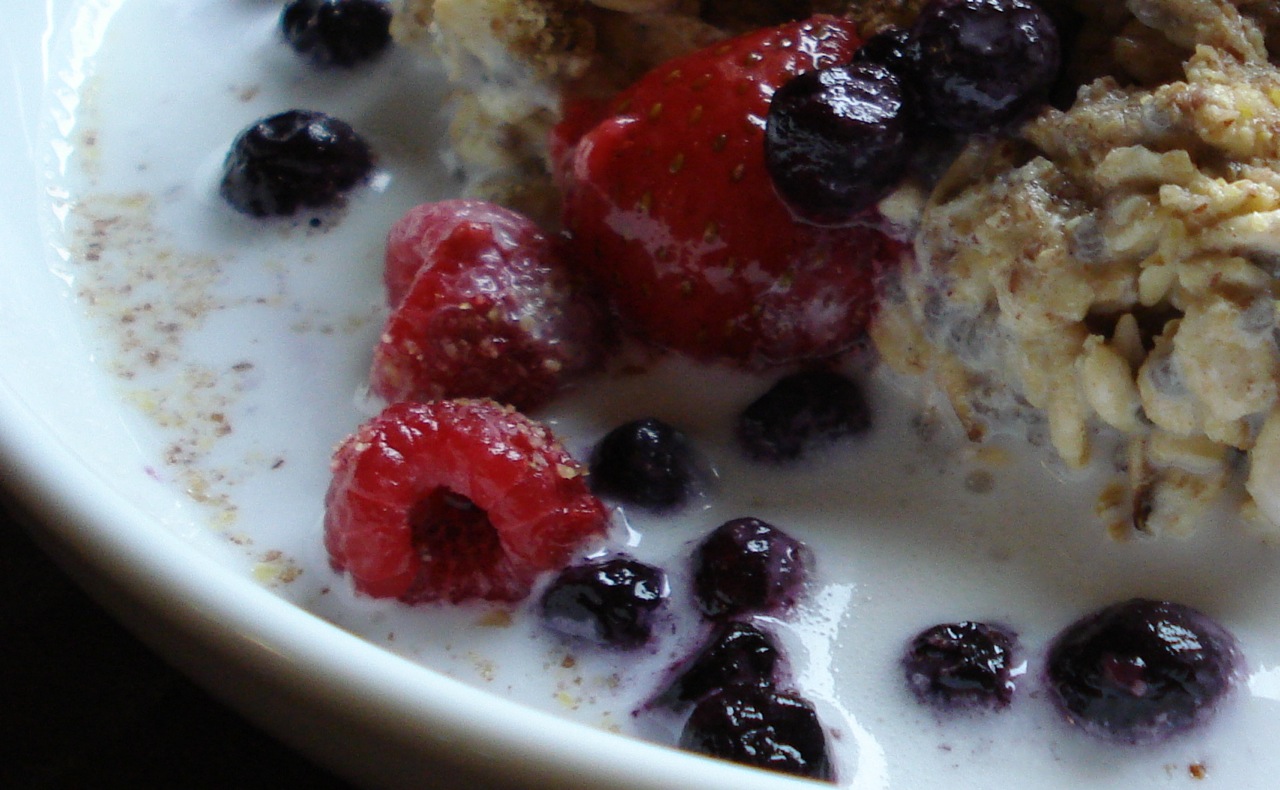 Yet another version of oatmeal we like for variation, moreso in the warmer months….
1/2 cup rolled oats
1/2 cup milk of choice
1/2 TBSP chia seeds (optional)
1/8 tsp cinnamon
1/2 TBSP ground flax seeds
berries
extra milk for serving
Before bed, mix together oats, milk, chia seeds, and cinnamon.
Cover and place in refrigerator over night (I use a glass pyrex bowl w/ lid).
In the morning, sprinkle ground flax, berries, and milk over the top.
Serves 1.
________________________________________________________________________
SIDE NOTES:
~ Adapted from http://poetryoffood.com/stories/greens-grains
~ This is another super easy way to eat old-fashioned oats. No cooking required! We call it "ice cream sundae oatmeal" because of the way it looks – and it's just delicious. We don't use a sweetener for this one, but of course, do what works for you (we tend to use coconut milk which for us, gives it just enough natural sweetness).
~ I do take it out of the refrigerator as soon as I get up in the morning & let it sit on the counter so it's not super cold. Digestion is just starting to rev up in the morning – & the process is like starting a warm, little fire in the belly. It's not the best option to eat or drink something ice-cold, especially first thing in the morning, as it tends to put out the digestive "fire" our body is trying to start for the day. Of course, if you're in a hurry, you can eat it straight from the fridge, but this info is at least good to know, as even for those who have little time in the morning, they can easily let it sit out while they brush/shower/dress, even if it's only 20 mins (I usually let mine sit about an hour).
For those with various food restrictions
, this recipe falls into the following categories:
Dairy Free, Gluten Free, Egg Free, Nut Free, Sugar Free, Vegan, Gluten Free, Raw
If eating dairy free, use coconut milk or another non-dairy option. If eating strictly gluten free, be sure to use certified gluten free oats.  Although this recipe appears to be raw, rolled oats (and even steel cut as well as most oat groats for that matter) are toasted and/or steamed during processing.  If you want to turn this into a truly raw breakfast, seek out raw oat groats (not easy to find) and roll them yourself, and make your own coconut milk from fresh or frozen (unpasteurized) coconut.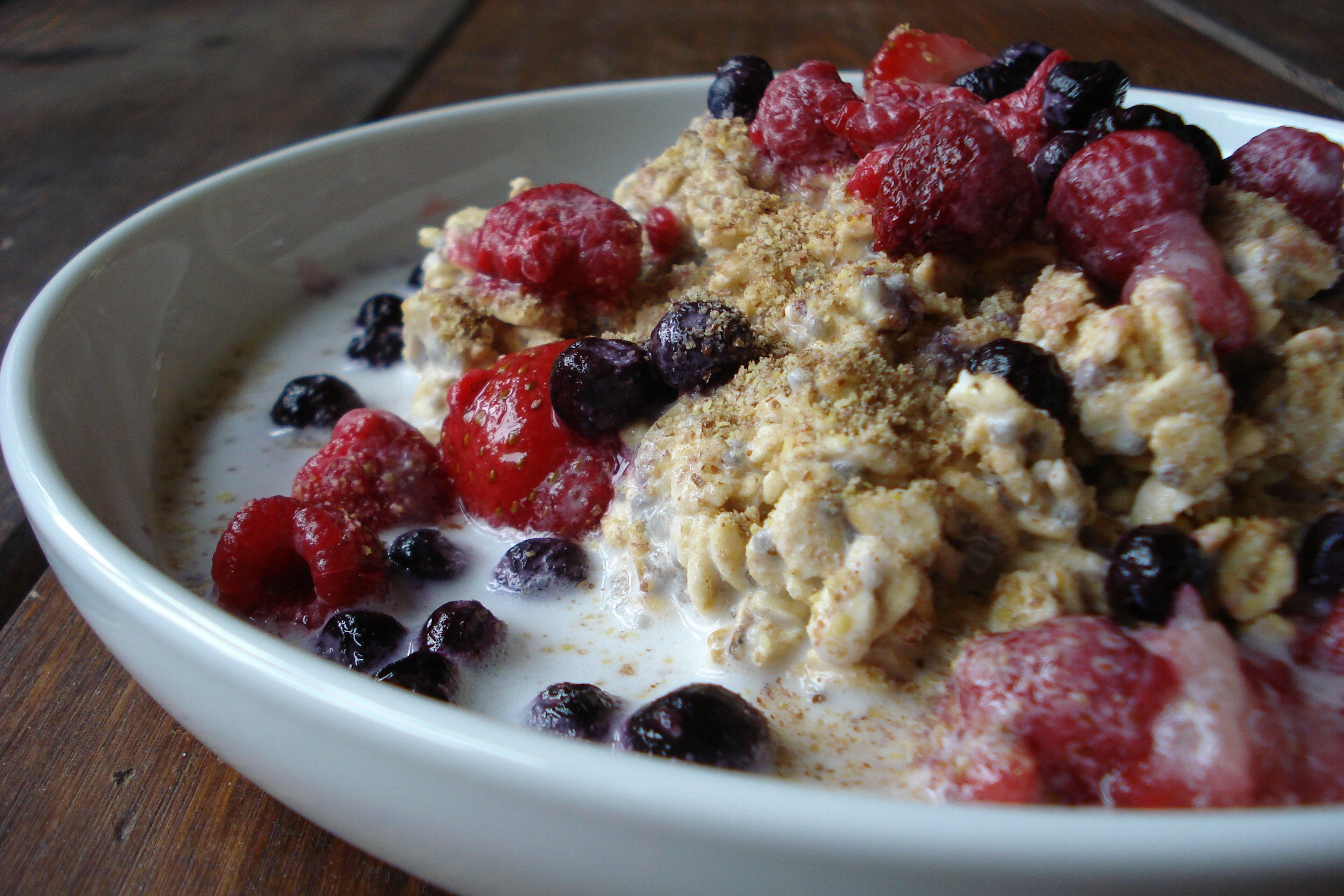 ~ Chia seeds are an excellent vegetarian source of omega fatty acids (next best after flax), an easily digestible form of protein, and are full of antioxidants, minerals, vitamins & soluble fiber. They don't really have much of a flavor, but add texture. Easy to add to salads, smoothies, and breakfast cereals. Although they're tiny little seeds to start with, they expand quite a bit when added to liquid. If you prefer, you can do without them for this oatmeal, but keep in mind it's an excellent (& effortless) way to get a true power food into your life.