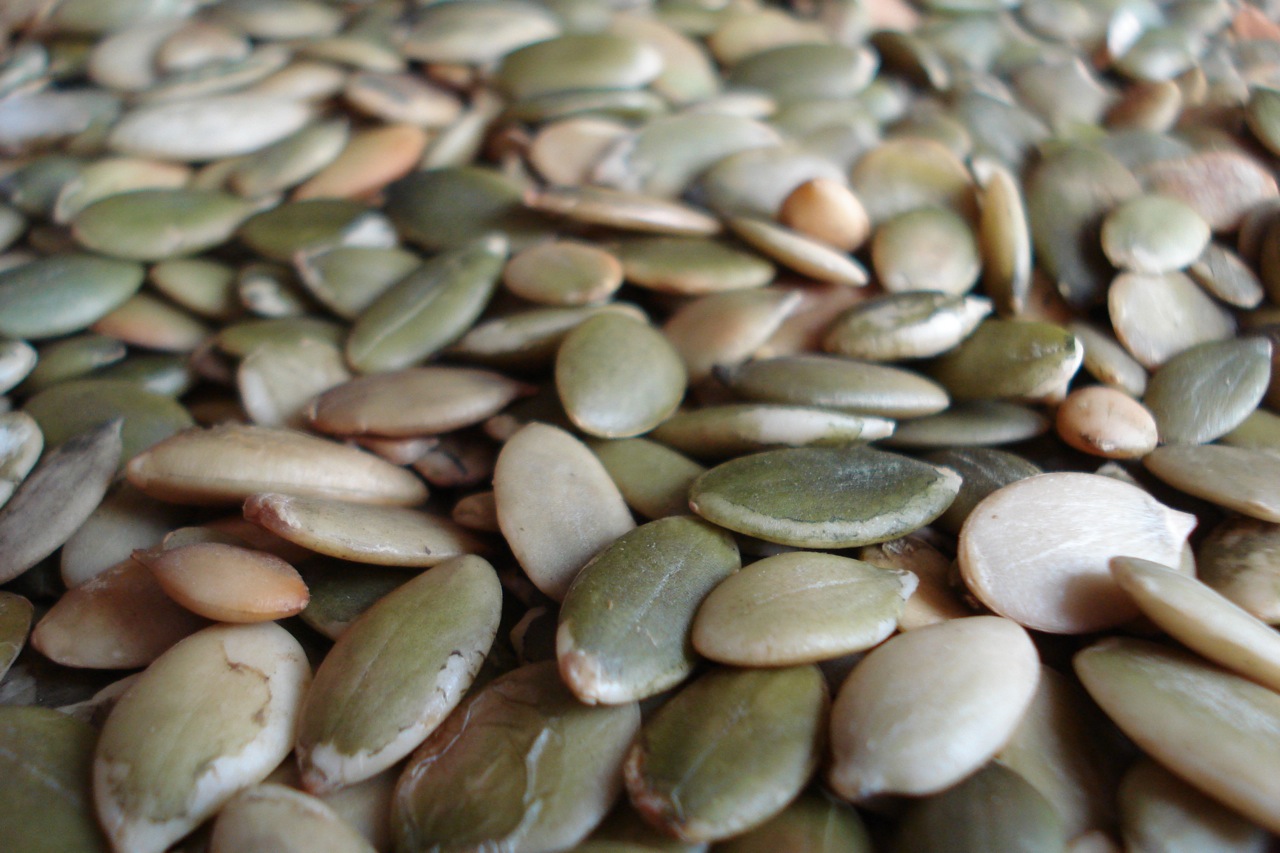 1 & 1/2 cups pumpkin seeds
1/2 cup melted coconut oil or butter
1 TBSP maple syrup (or 6 drops of liquid stevia)
3 tsps cinnamon
1/2 tsp pure salt
Put all ingredients into a food processor or Vitamix blender, and blend until creamy.
______________________________________________________________________________________
SIDE NOTES

:

~ Pumpkin seeds are a delicious, nutrient dense food. They are on the dry side, so need oil if blending into butter. No need to fret about this, as coconut oil is super-nutritious and will not cause weight gain (in fact, you're likely to lose weight if eating it on a regular basis).

~ A great spread for anyone, but especially nice for those who have allergies or sensitivities to nuts like peanuts, almonds, and cashews.

 For those avoiding certain foods

, this recipe falls into the following categories:

Dairy Free, Gluten Free, Egg Free, Nut Free, Sugar Free, Vegan, Grain Free, Raw

If avoiding sugar, use stevia instead of maple syrup.  If on a strictly raw diet – substitute raw honey for the maple syrup and careful that the butter doesn't heat up as you're blending.

~ Can make this as smooth or as chunky as you'd like.

~ Can increase the maple syrup if you'd like it sweeter.

~ Can use raw, toasted, or germinated pumpkin seeds. If toasting the seeds….In a dry skillet, stir them over medium-low heat for about 5 minutes (careful not to burn), or spread them on a cookie sheet and roast in the oven for 5 to 10 minutes at 250.

~ Store in the refrigerator, but remember to bring back to room temp before serving (or it will be too hard to spread due to the coconut oil). So, if you'll be using it for lunch, take it out of the fridge when you wake up & let it sit out to soften. If you'll be making school lunches with it in the morning, let it sit out overnight.

~ The full recipe makes almost a pint. If you're using a Vitamix blender, use the full recipe (you need a good amount in the blender in order for the tamper to do its job). If using a food processor, can cut this in half if you'd like. I don't think this recipe would work very well in a regular blender unless it has a tamper system to push the seeds into the blade area as it's blending.