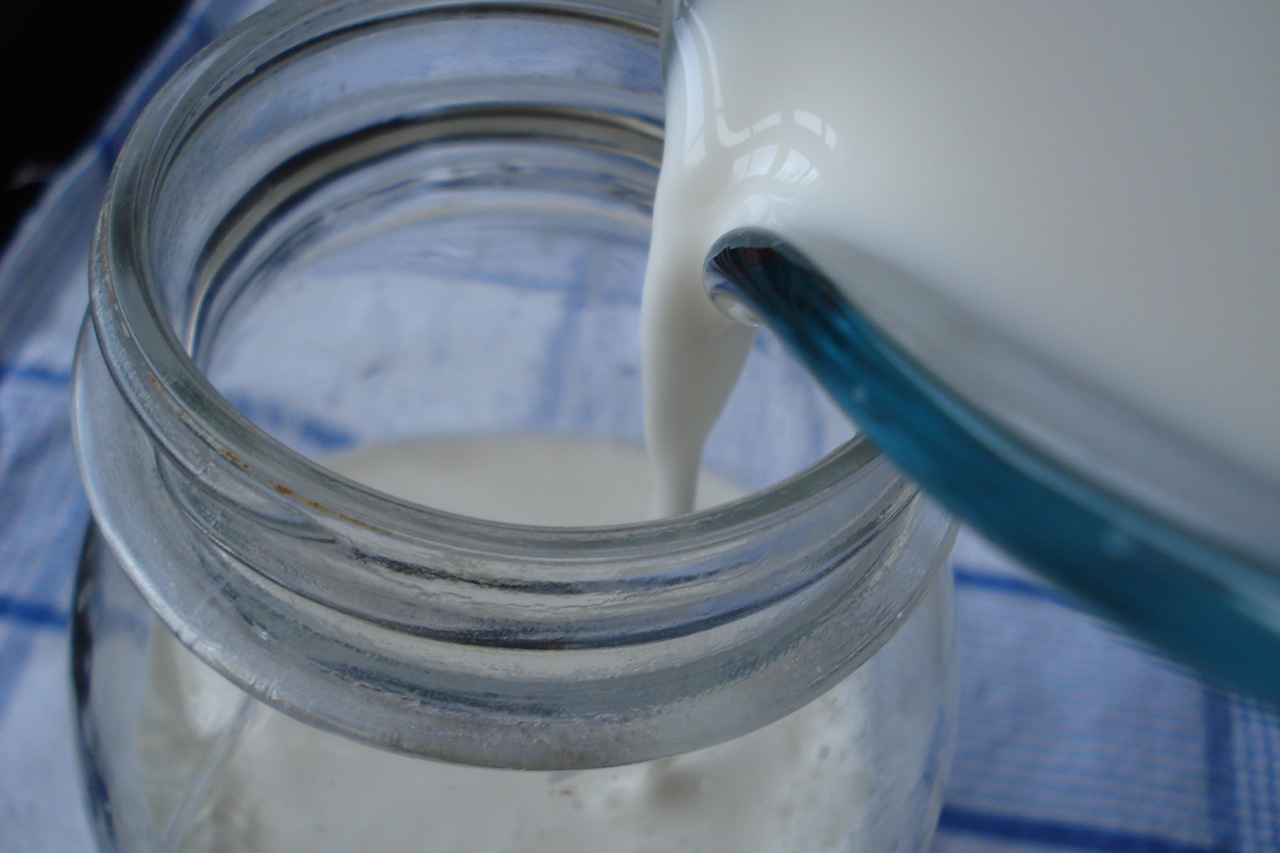 I've made rice milk a few different ways. Here's the method that works best for us…..
1 cup brown rice*
4 cups cold water
sweetener of choice** (optional)
Step 1: *Soak rice in approximately 3 cups of water overnight, then drain and discard soak water. OR – Skip the soaking step and use truRoots germinated brown rice – dry – straight out of the bag.
Step 2: Blend rice and cold water in a blender for about 2 minutes.
Step 3: Strain through a fine mesh strainer, cheesecloth, or coffee filter. OR – Let sit in blender for about 10 minutes until any remaining sediment settles to the bottom, and carefully pour the milk into a glass mason jar.
Step 4: (optional): **Stir in sweetener of choice. About 5 drops of liquid stevia does it for us, but you can use some maple syrup, honey, or other sweetener if you'd prefer. Can also add vanilla and/or cinnamon if you'd like.
______________________________________________________________________________________
SIDE NOTES

:

~ The first time I made rice milk, my daughter tasted it and thought it was a little strange & different because, unlike store-bought rice milk, it tasted like rice. We looked at each other blankly for a few seconds, then laughed, thinking how silly it was that a rice milk could exist that doesn't taste like rice!

~ If I'm doing the soak method, I usually use short grain brown rice, but any brown rice is fine (although keep in mind the flavor will vary slightly depending on the variety of rice used).

~ I've tried this using 1 cup of cooked brown rice (instead of raw) but the flavor & consistency is nowhere near as good as the other 2 options described above (in fact, we didn't like it much). You may want to experiment & figure out what works best for you (cut this recipe in half while you experiment so you waste less rice if it turns out you don't like that particular version). Personally, we like the truRoots version best (richest flavor), but the key point is, any way you do it, rice milk is ridiculously easy to make – the only work involved is turning on the blender – so definitely worth a try if you're inclined. If you use store-bought rice milk on a regular basis, you'd be saving yourself quite a bit of money by making it yourself, and getting a much fresher, more nutritious milk.

 For those avoiding certain foods

, this recipe falls into the following categories:

Dairy Free, Gluten Free, Egg Free, Nut Free, Sugar Free, Vegan, Grain Free, Raw

~ We don't rely on any one type of milk here at our house. We change it up regularly!  Though keep in mind, nutritionally speaking, rice milk is at the bottom of the list as far as homemade, non-dairy milks go – Coconut, hemp and almond have much more to offer.

~ Please feel free to comment if you have a particular method of making rice milk that you love. Maybe a particular type of rice that seems to work best for you??