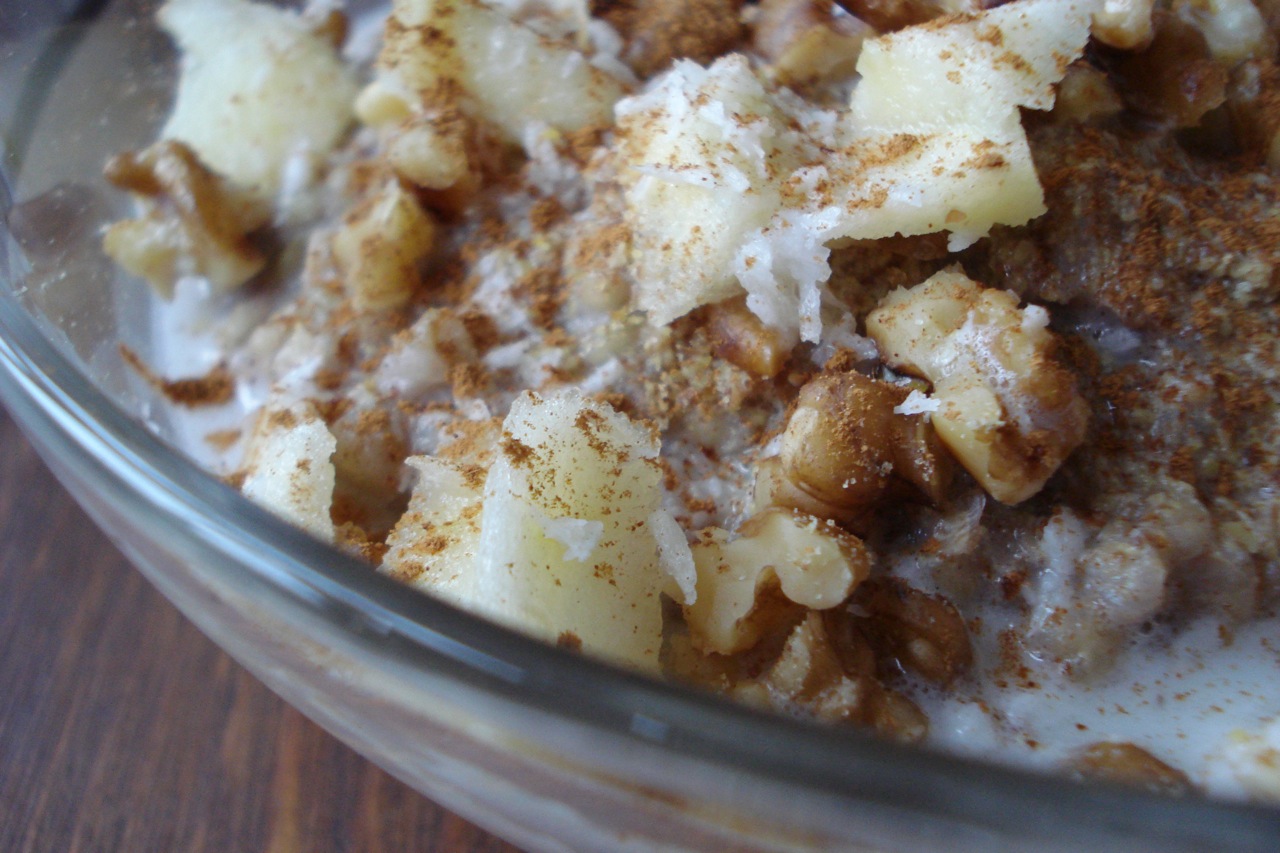 1 banana, mashed
1 cup buckwheat groats, whole
2 cups milk of choice (plus extra for serving)
1/4 tsp ground cinnamon (or more)
1/8 tsp sea salt
Optional add-ins (we use all of these!):
2 TBSP flaxseed, ground
chopped walnuts
chopped apple
shredded coconut (unsweetened)
Mash the banana in the pot you'll be using to cook.
Add the buckwheat, milk, cinnamon, salt and bring to a boil, stirring frequently.
Cover the pan and reduce heat to low.
Simmer for 15 to 20 minutes, until the buckwheat is tender (can stir it once or twice to prevent sticking to the bottom).
Top with ground flaxseeds, chopped walnuts, any other optional add-ins, extra milk, and a sprinkle of cinnamon if you're in the mood.
Serves 3.
________________________________________________________________________
SIDE NOTES:
~ Adapted from the Ultra-Metabolism Cookbook, this is a delicious, warm breakfast cereal.
~ If you like to soak your grains, soak buckwheat overnight. Rinse & drain in the morning, and proceed with the recipe.
~  For another version of this cereal see BUCKWHEAT-PORRIDGE (which we think is even tastier than the version on this page).
~ Buckwheat is a good source of minerals (especially manganese & magnesium), fiber, high quality protein (containing all essential amino acids, including lysine which is lacking in many vegetarian foods), and 2 particular antioxidants with significant health-promoting actions (rutin and quercitin). Can be served as an alternative to rice, as a breakfast porridge, ground into flour for pancakes, or added to soups & stews to give them a hardier flavor & texture. Great grain for those with gluten sensitivies as it's gluten free.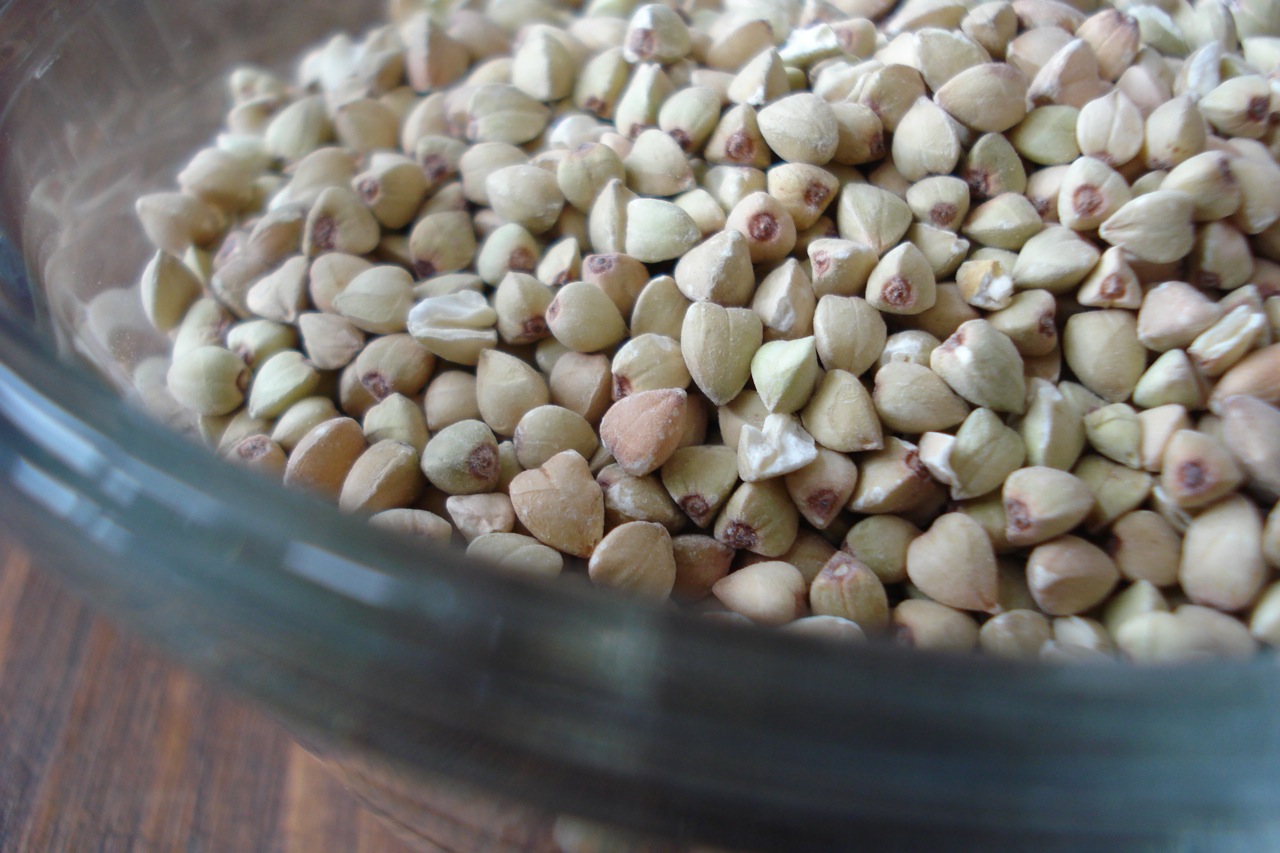 For those with various food restrictions

, this recipe falls into the following categories:

Dairy Free, Gluten Free, Egg Free, Nut Free, Sugar Free, Vegan, Grain Free, Raw

If eating dairy free, use coconut milk or another non-dairy option and omit the walnuts if you can't tolerate nuts.