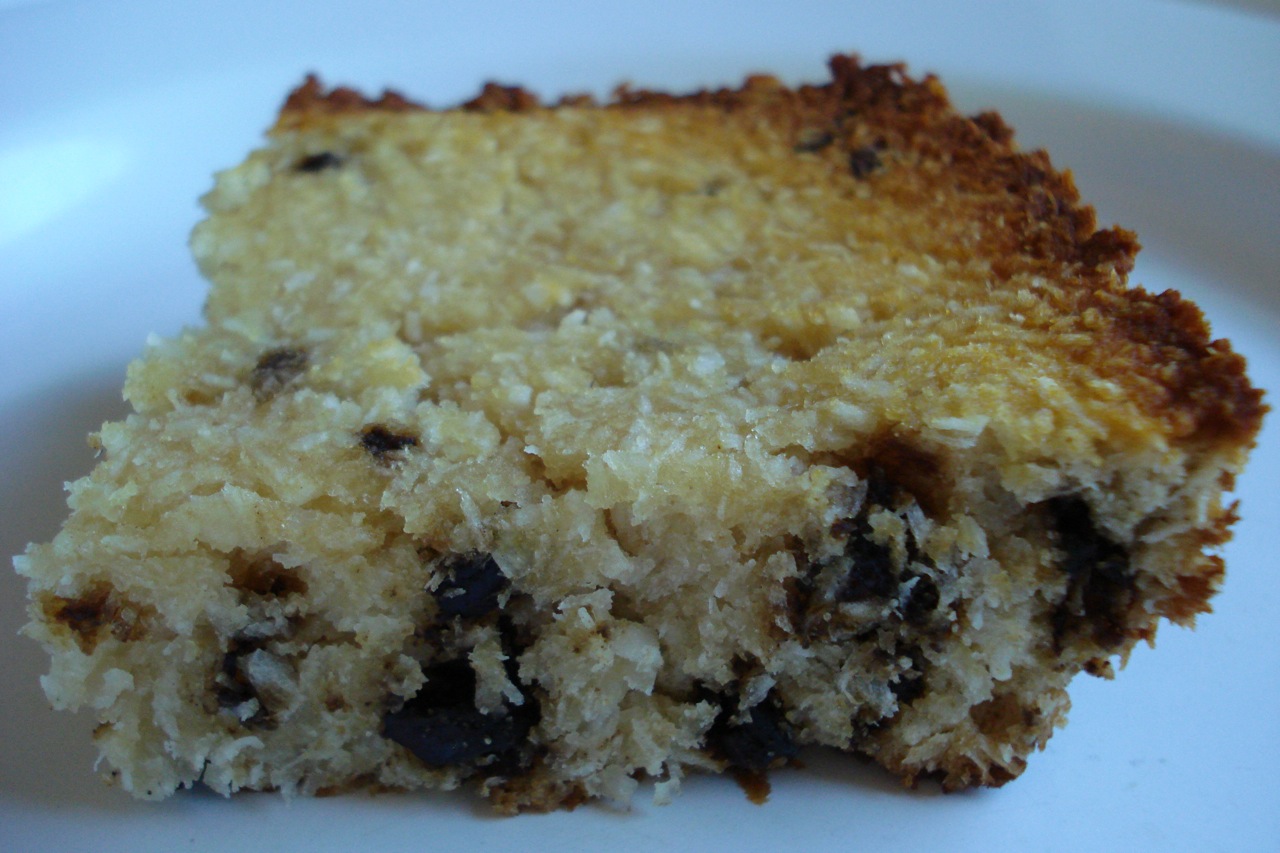 1/4 cup coconut flour, sifted
2 cups unsweetened coconut shreds
1 tsp baking soda
1 tsp baking powder
1/4 cup chocolate chips (or nibs)
6 egg whites
2 tsp pure vanilla extract
1/4 cup honey
2 tsp coconut oil, melted
1/8 tsp pure salt
Preheat oven to 325 degrees.
Mix together coconut flour, shredded coconut, baking soda, baking powder, and chocolate chips.
In a separate bowl, beat the egg whites with an electric mixer until they form soft peaks.
Add to the egg whites (if possible – while beating) the vanilla, honey, oil, and salt.
Add wet ingredients to dry ingredients and gently fold together.
Pour into a greased 8 x 8 baking dish.
Bake for about 25 minutes.
______________________________________________________________________________________
SIDE NOTES

:

~ Adapted from "The Spunky Coconut Book". Probably the most coconutty cake you can eat! Delicious and healthy too. Very light & fluffy. (For a denser version, don't beat the egg whites as long.)

~ I use a thin coating of coconut oil to grease the dish.

For those with various food restrictions

, this recipe falls into the following categories:

Dairy Free, Gluten Free, Egg Free, Nut Free, Sugar Free, Grain Free, Vegan, Raw

If eating gluten and/or dairy free, be careful with your choice of chocolate and vanilla.