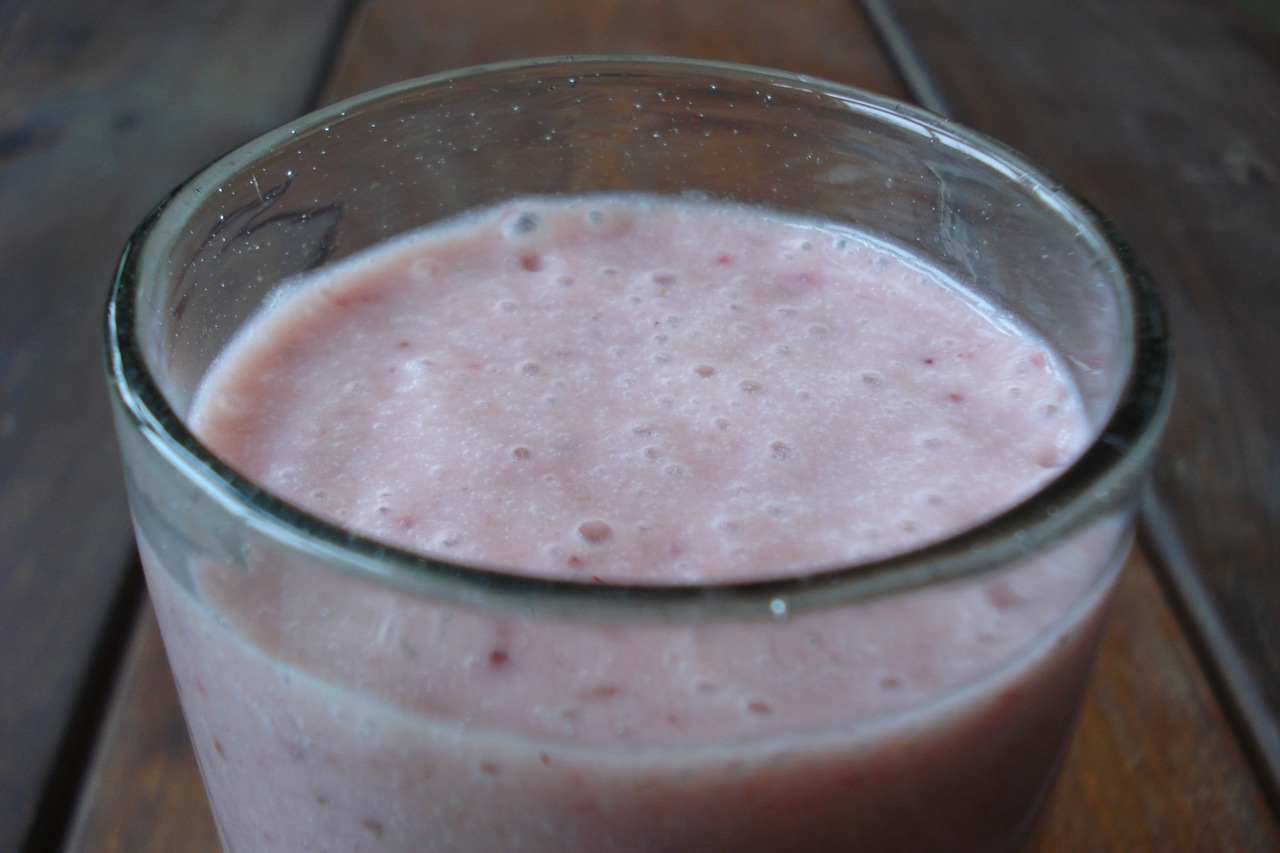 1/4 cup hemp seeds
1 cup cold water
1/8 tsp (or more) cinnamon
2 – 3 tsps honey, pure maple syrup (or 5 drops liquid stevia)
1 banana
1 heaping cup of berries (or other fruit)
Makes approximately 16 oz (1 serving)
________________________________________________________________________
SIDE NOTES:
~ I love this, because you don't have to have any pre-made milk on hand. It makes the milk & the smoothie at the same time!  Nice  =)
~ Can reduce the hemp seeds to 2 TBSP if you prefer a milder flavor (anywhere between 2 TBSP and 1/4 cup will work, depending on taste preference).
~  Our favorite flavors are strawberry/raspberry (shown above), blueberry, pineapple, and peach.
~  Hemp seeds are an amazing super food.  They're an excellent source (& perfect ratio) of omega-3, omega-6, & omega-9 essential fatty acids.  They're also a great source of easily digestible, complete protein – containing all the essential amino acids (& then some).  More still – they're a good source of fiber, some B vitamins, tocopherols (vitamin E complex compounds), minerals such as iron, zinc, phosphorus, magnesium, potassium, and I probably missed a nutrient or 2, but you get the idea….they do a body good!
~  They're tasty enough to eat straight from the bag, or sprinkled over things such as cereal, oatmeal, yogurt, vegetables, omelettes, salads, ice cream, soups, sauces, dips, dressings, blended into milk, or mixed into the batter of baked goods.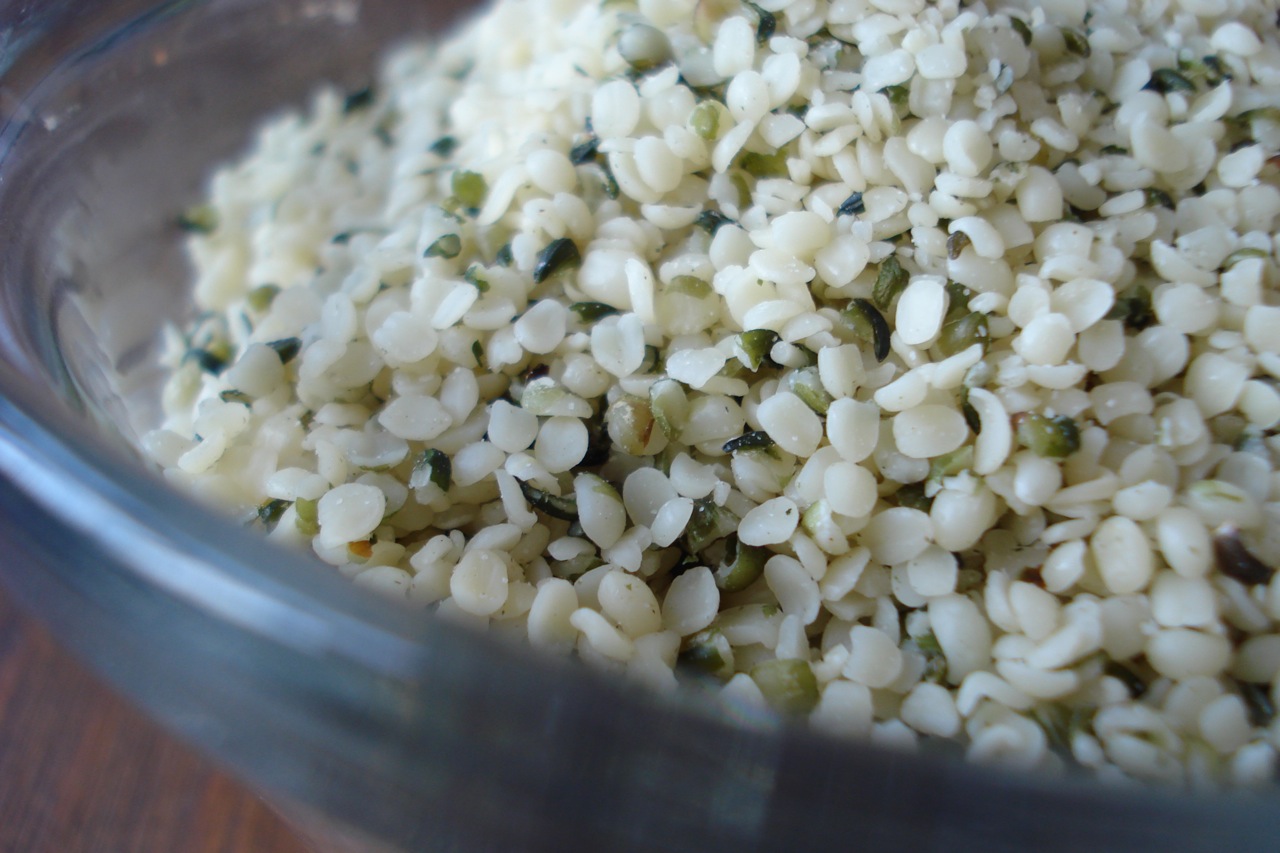 ~  Store hemp seeds in the fridge.
~  If interested, here's an easy hemp-milk recipe.
 For those avoiding certain foods

, this recipe falls into the following categories:

Dairy Free, Gluten Free, Egg Free, Nut Free, Sugar Free, Vegan, Grain Free, Raw