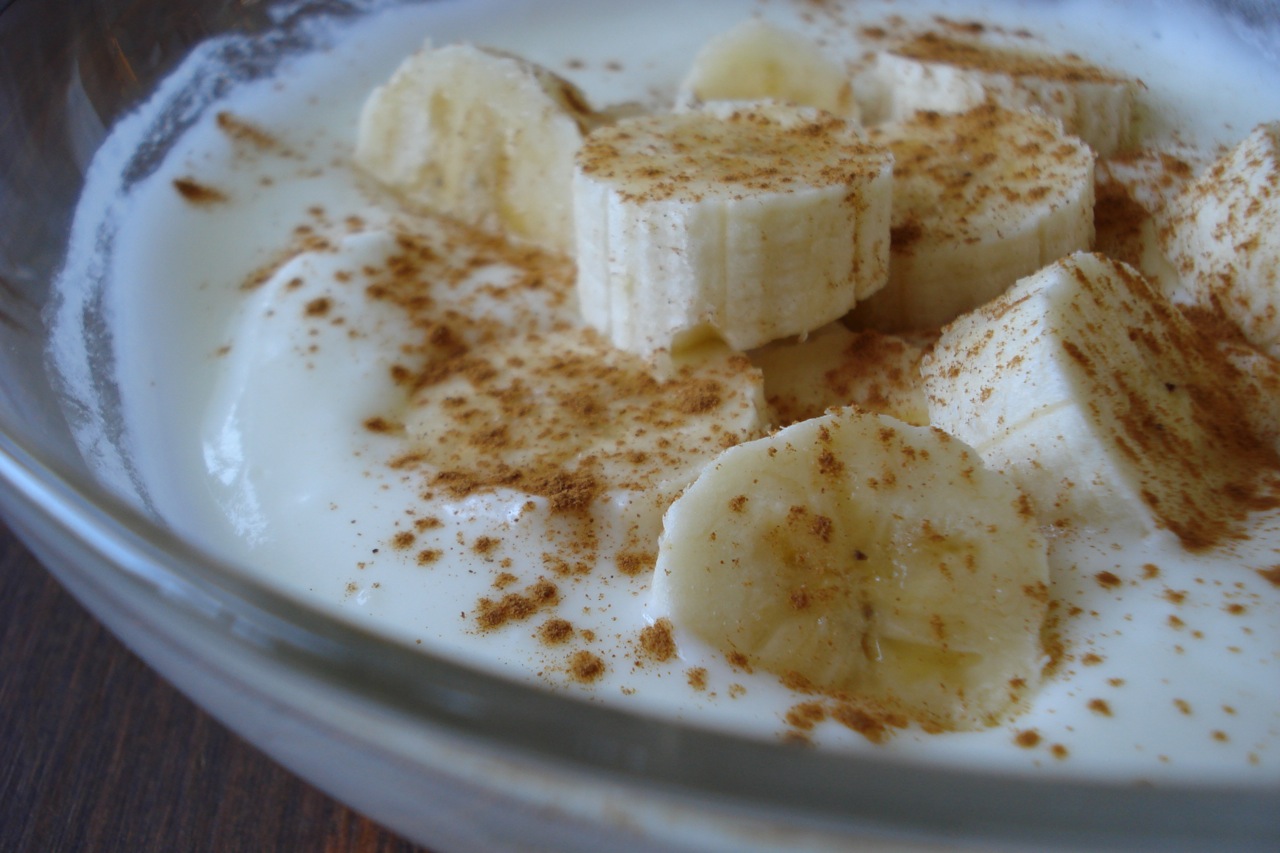 3/4 cup plain, whole milk yogurt
1 TBSP honey (or to taste)
1 banana, sliced
sprinkle of cinnamon
Mix together yogurt and honey.
Top with sliced banana and cinnamon.
______________________________________________________________________________________
SIDE NOTES

:

~ Some posts, like this one, are more ideas than recipes – sharing simple combinations of foods that we enjoy.  My kids really like this as an after school snack or for lunch on a weekend when there's nothing else cookin'.

~ Keep in mind….Yogurt is marketed as a health food, but almost all varieties you'll find at the store are much less than that – with lots of undesirable additives. The way around this is to use plain yogurt without any aditives (I prefer Greek yogurt), and add your own natural sweetener (and/or fruit if you'd like).

~ To avoid confusion…..If you look at the label of plain yogurt, you might wonder why there are 11 or 12 grams of sugar in it if it claims to be unsweetened. This is just the naturally occurring lactose from the milk (used to make the yogurt).

For those avoiding certain foods

, this recipe falls into the following categories:

Dairy Free, Gluten Free, Egg Free, Nut Free, Sugar Free, Grain Free, Vegan, Raw

If you prefer not to add honey, simply mash up some of the banana and mix into the yogurt.