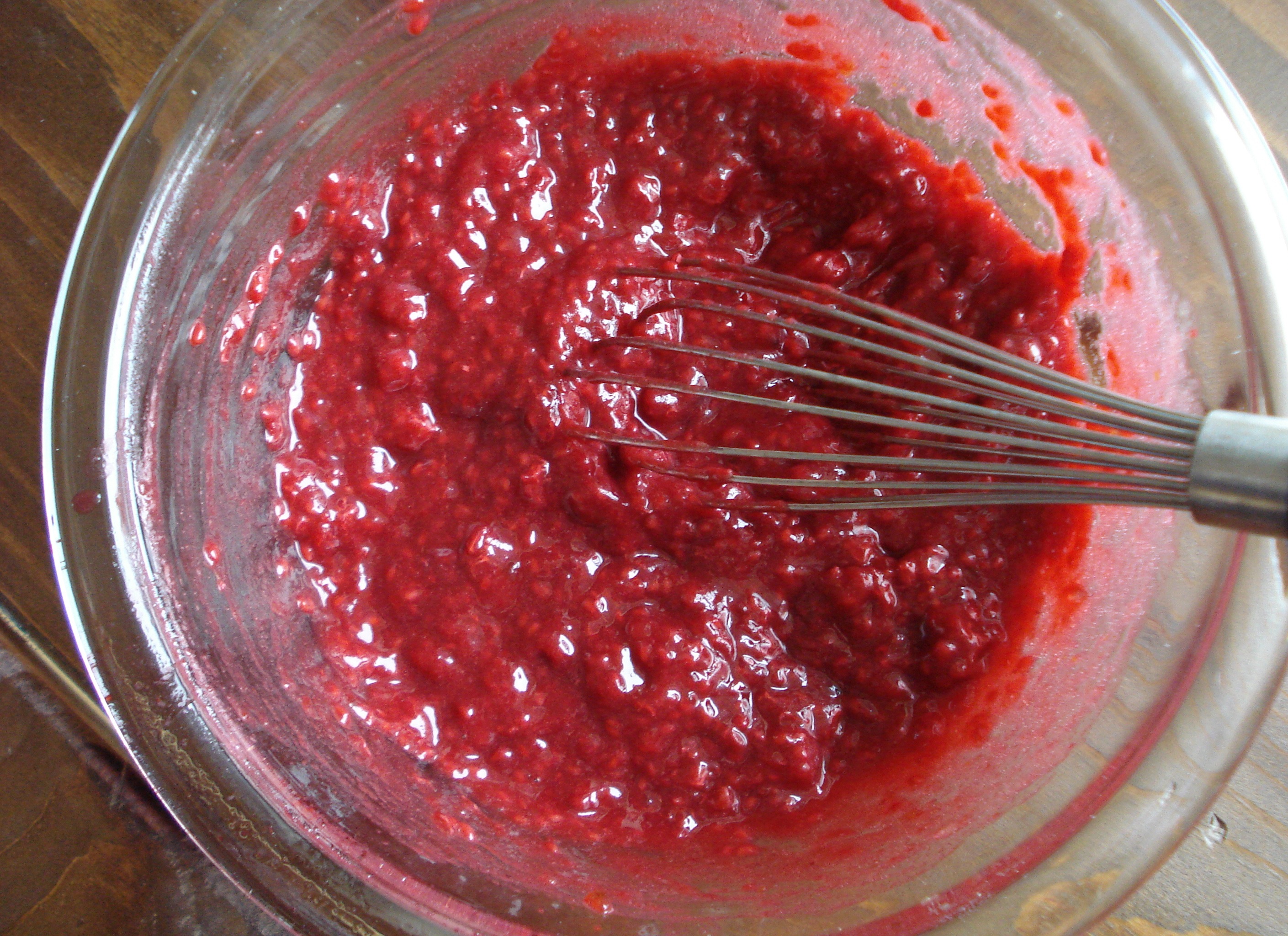 1 (10 oz) package frozen raspberries
3 TBSP date-paste (I use rounded/heaping tablespoons)
Thaw raspberries in refrigerator for 24 hours (or at room temp for 8 – 12 hours) & drain.
Mix together raspberries and date paste (with whisk or fork) until combined well.
Yields about 3/4 cup.  Chill in the refrigerator for at least 2 hours before serving. Will keep for 5 days in the refrigerator.
______________________________________________________________________________________
SIDE NOTES

:

~  Very tasty on a sandwich w/ nut butter or used to make these tasty treats: RASPBERRY-SQUARES

~  If you'd rather not make the DATE-PASTE, substitute any ready-made sweetener you prefer (honey would work well).

 For those avoiding certain foods

, this recipe falls into the following categories:

Dairy Free, Gluten Free, Egg Free, Nut Free, Sugar Free, Vegan, Grain Free, Raw

If on a strictly raw diet – use date paste or raw honey as the sweetener.