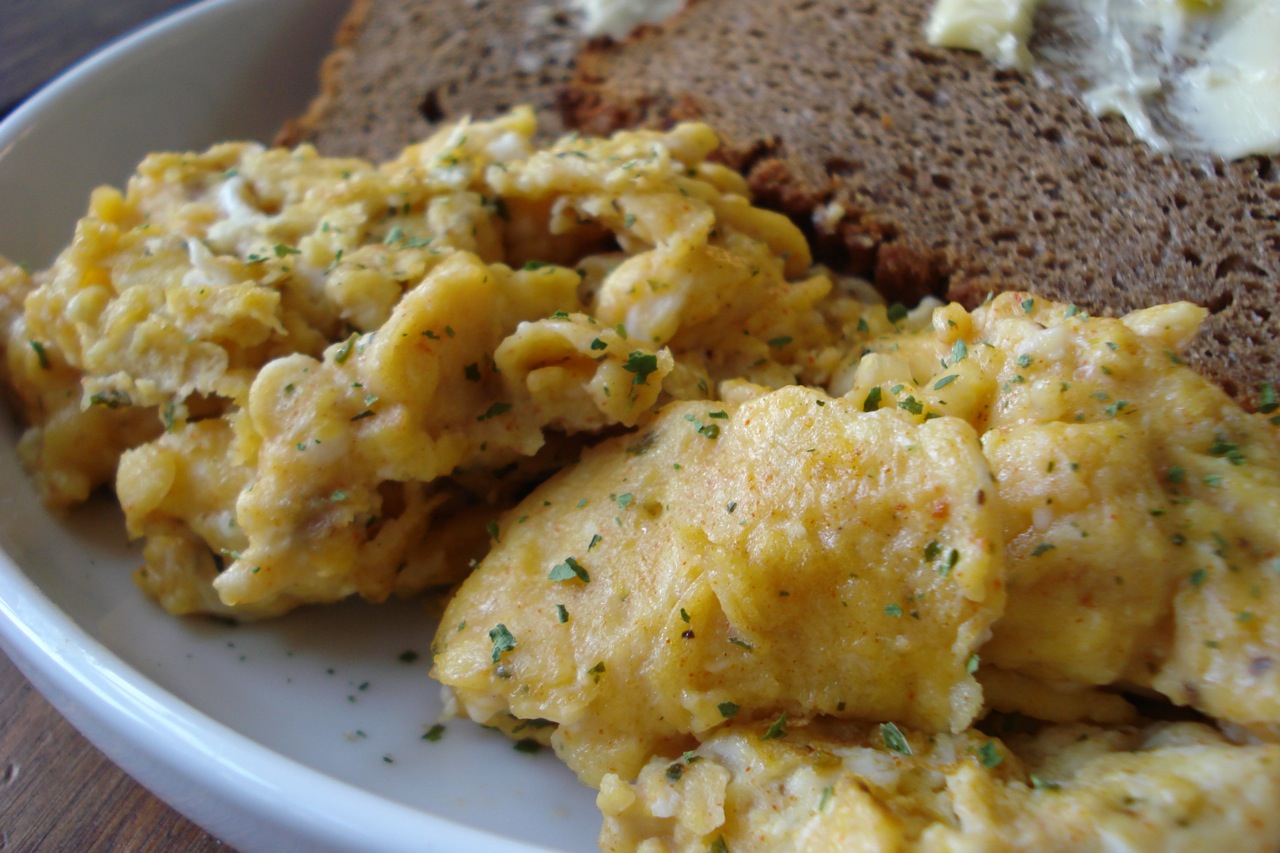 2 eggs
rounded/heaping 1/2 tsp spice mix (see below)
butter, ghee, or coconut oil (to cook the eggs in)
Heat butter or oil in a pan over medium heat.
Beat eggs and spices together with fork or whisk and scramble.
Serves 1.
SPICE MIX:
1 & 1/2 TBSP paprika
1 TBSP sea salt
1 TBSP dried parsley
1 tsp onion powder
1 tsp garlic powder
1/2 tsp ground black pepper
1/2 tsp dried oregano
1/2 tsp dried basil
1/2 tsp dried thyme
1/4 tsp celery salt
Combine all ingredients and store in sealed container.
________________________________________________________________________
SIDE NOTES:
~  When sleeping over a friend's house, my son had eggs like these & loved them.  After inquiring about the specific spices used, my friend told me it was Emeril's "baby bam" spice mix (Thx Trish!).  We tried it here at home & all really enjoyed it.  Of course, you can tailor it to your own taste. Don't have celery salt and hate oregano? Leave them out. Want to add a little kick? Add some cayenne or red pepper flakes. Personally, a few of us here have always enjoyed cilantro over our scrambled eggs, so we added a little over the top at the table.
~ Of course, you can also use this spice mix to season soups, meats, vegetables, grains…etc.
~  FYI – Most people beat in a little milk with scrambled eggs, which is fine, but it's not at all necessary.  Personally, I don't add milk, but either way works – up to you.
For those with various food restrictions
, this recipe falls into the following categories:
Dairy Free, Gluten Free, Nut Free, Sugar Free, Grain Free, Vegan, Egg Free, Raw
If eating dairy free, use coconut oil to cook the eggs.
___________________________________________________________________
Who else was going to elementary school birthday parties in the late 70s? As I was combining my spices, I had a flash back to those "sand creations" that were such a popular b-day party activity back then.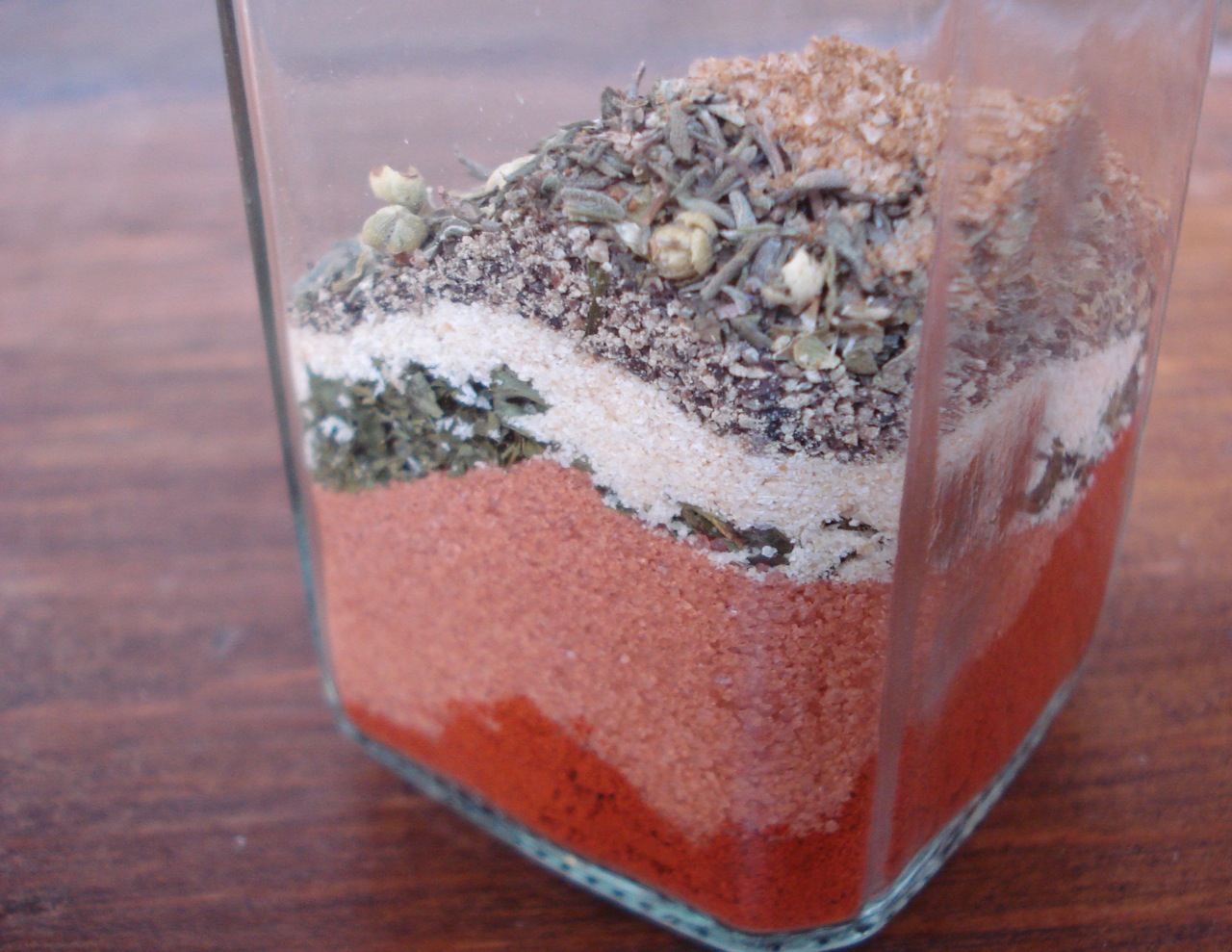 Pretty 🙂