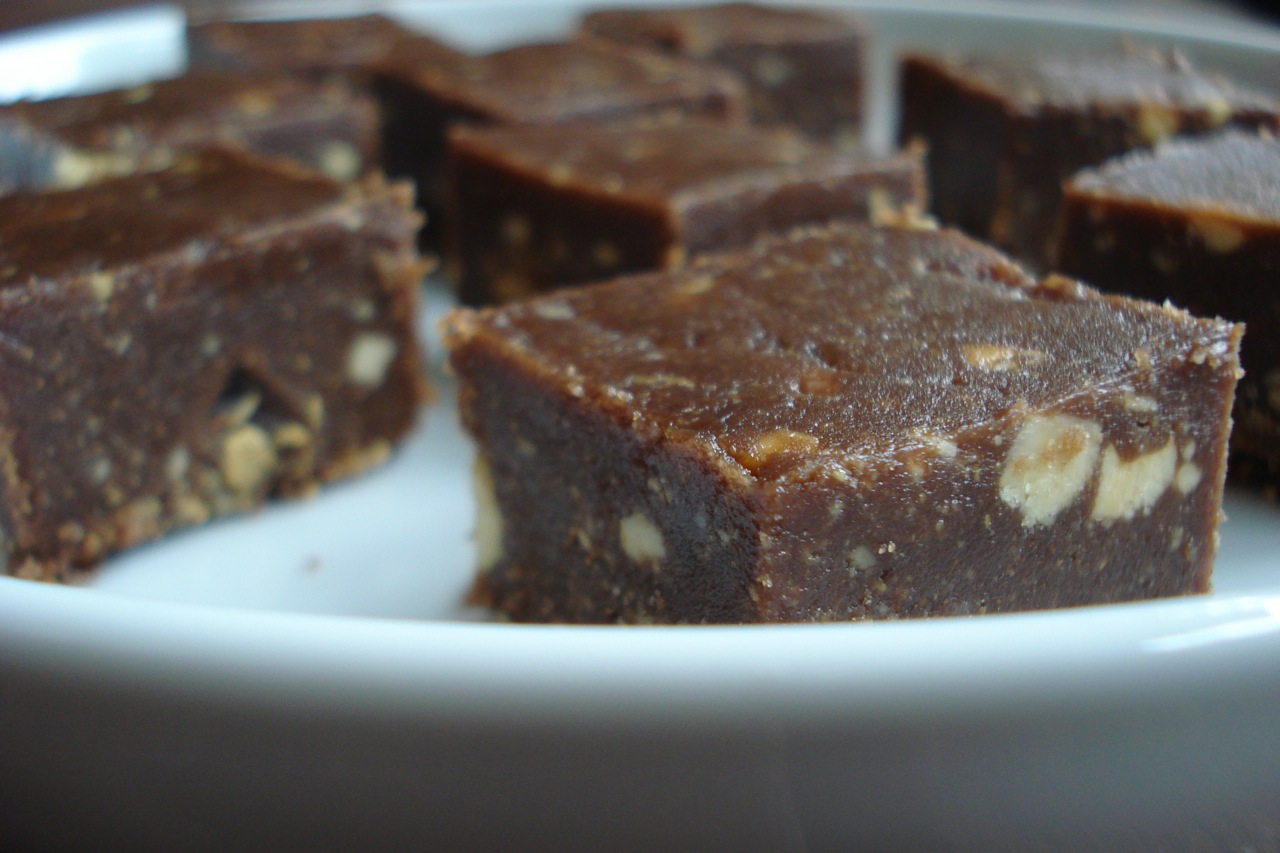 2 cups cashew butter (or other nut-butter)
2/3 cup pure maple syrup
1/4 cup cacao (or cocoa) powder
1 TBSP coconut oil, melted
2 tsps vanilla
1/2 tsp sea salt
1/2 cup cashews (or other nut), coarsely chopped
Place everything into a food processor except for the chopped cashews. Process until smooth.
Add the cashews and pulse a few times, until just mixed. Press the mixture into an 8-inch glass baking dish (the back of a spoon works well).
Freeze for 2 hours before serving.
Makes 36 small squares. Will keep for 3 months in the freezer.
_____________________________________________________________________________
SIDE NOTES:
~ This is extremely easy to make, and for us, a nice alternative to bunny shaped chocolate =)
~ This is also good blondie style. Just omit the cocoa powder.
~ Cashews are a soft nut, so easy to make into butter if you're into that sort of thing. Just put 4 cups worth into a food processor or Vitamix (or other blender that allows for a tamper) and process until smooth. (This will yield about 2 cups of cashew butter.)
~ Cut them all into squares, even if you don't intend to eat them all right then. This way, you can pull out just 1 or 2 from the freezer to thaw when a candy-like treat is in order. If you prepare this in advance & freeze longer than 2 hours (so that it ends up frozen solid), let sit out to thaw for an hour or so before cutting into squares.
~ Adapted from "Raw for Dessert"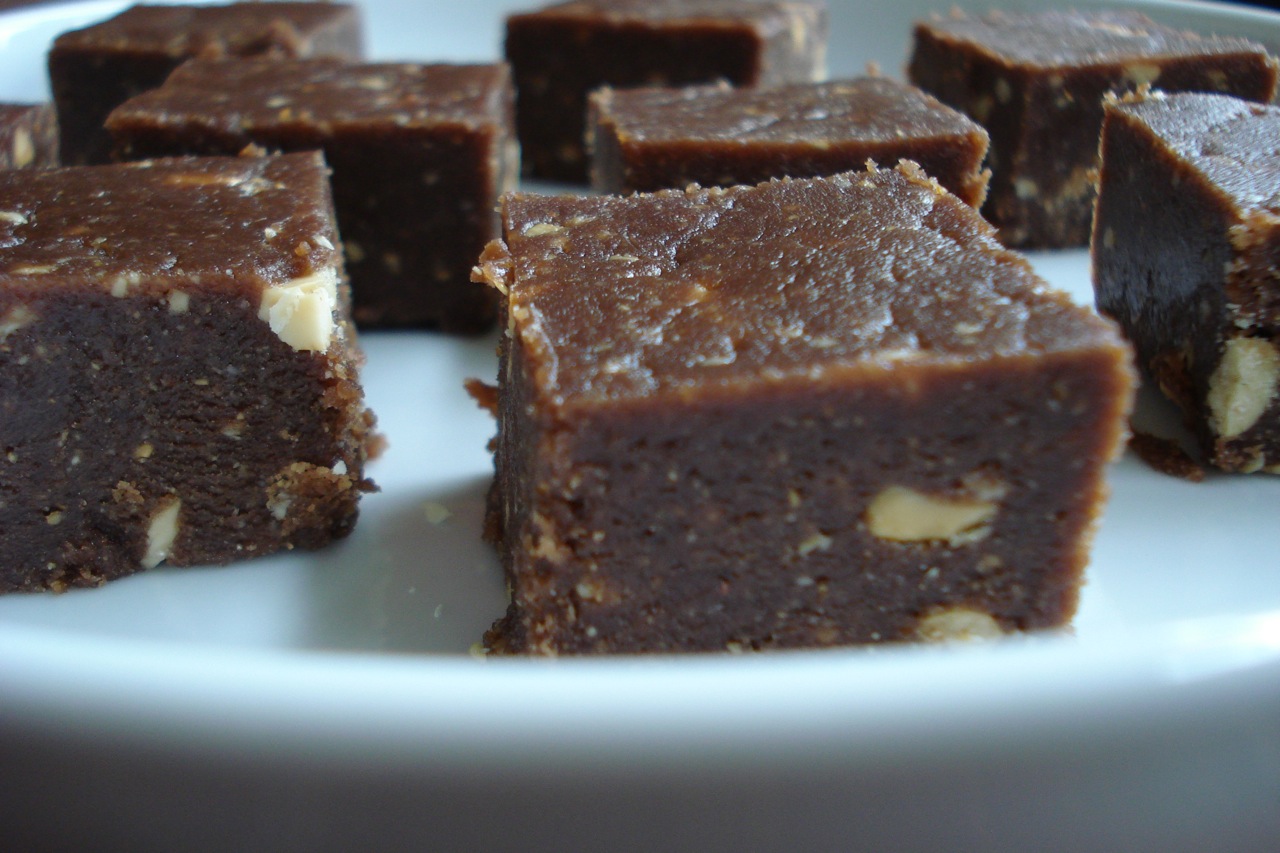 For those with various food restrictions
, this recipe falls into the following categories:
Dairy Free, Gluten Free, Egg Free, Nut Free, Sugar Free, Grain Free, Vegan, Raw
If eating 100% raw, substitute raw honey for the maple syrup, use vanilla bean, and be sure your coconut oil & cashews are raw.  If eating gluten free, be careful with your choice of vanilla.