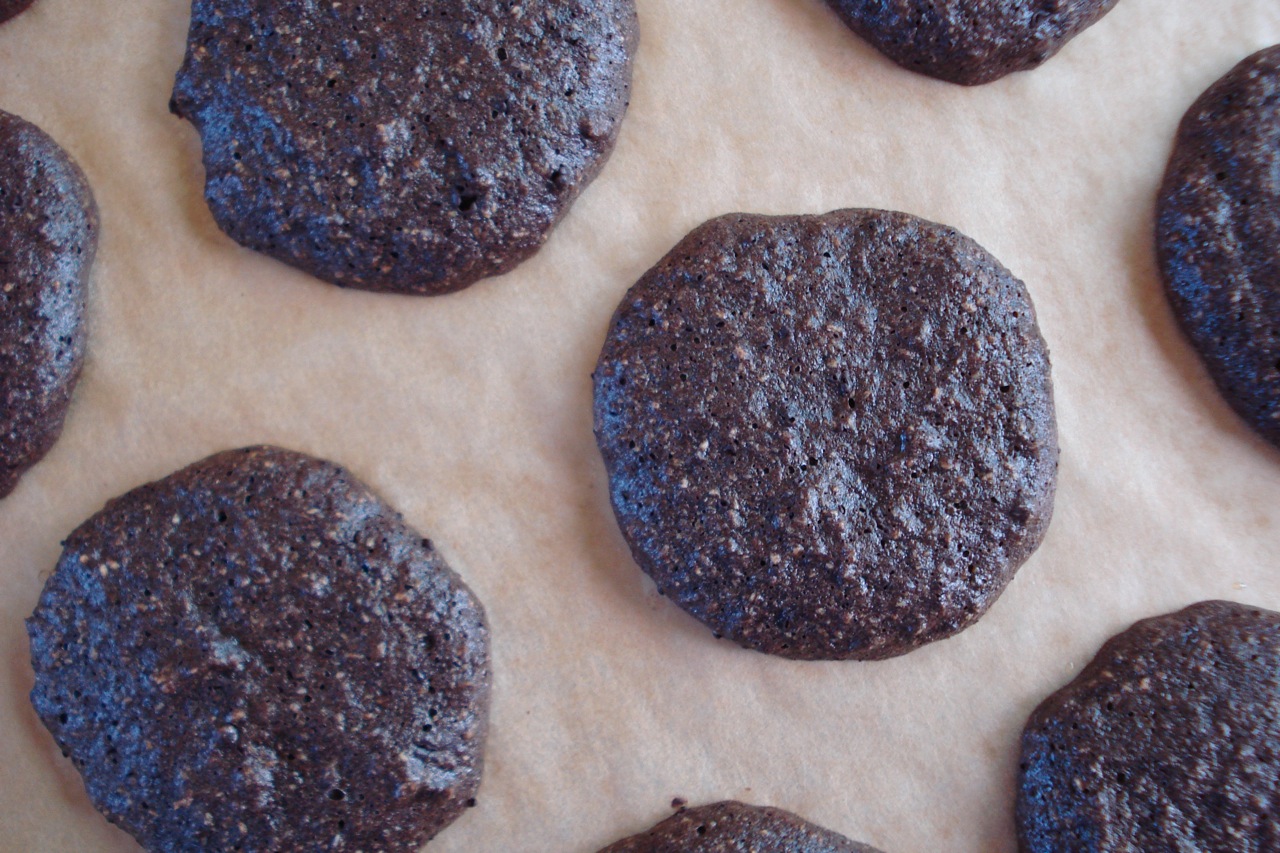 1/4 cup butter or coconut oil, melted
1/3 cup cocoa (or cacao) powder
3 eggs
1/3 cup natural sugar
1/4 tsp pure salt
1/4 tsp pure vanilla extract
1/4 cup coconut flour, sifted
Preheat oven to 350.
Melt butter in a small saucepan.
Stir in cocoa powder and remove from heat.
In a separate bowl, combine eggs, sugar, salt and vanilla.
Stir in cocoa mixture.
Whisk coconut flour into batter until there are no lumps.
Let batter rest 3 or 4 minutes to allow it to thicken slightly.
Drop batter by spoonful on greased (or parchment paper covered) cookie sheet.
Bake for 14 mins.
Makes about 18 cookies.
______________________________________________________________________________________
SIDE NOTES

:

~ Adapted from "Cooking with Coconut Flour". A very moist & tasty chocolate cookie. Reminiscent of chocolate cake – only bite sized. The kids love them.

For those with various food restrictions

, this recipe falls into the following categories:

Dairy Free, Gluten Free, Egg Free, Nut Free, Sugar Free, Grain Free, Vegan, Raw

If eating dairy free, use coconut oil instead of butter.  If eating gluten free, be careful choosing your vanilla and chocolate powder.