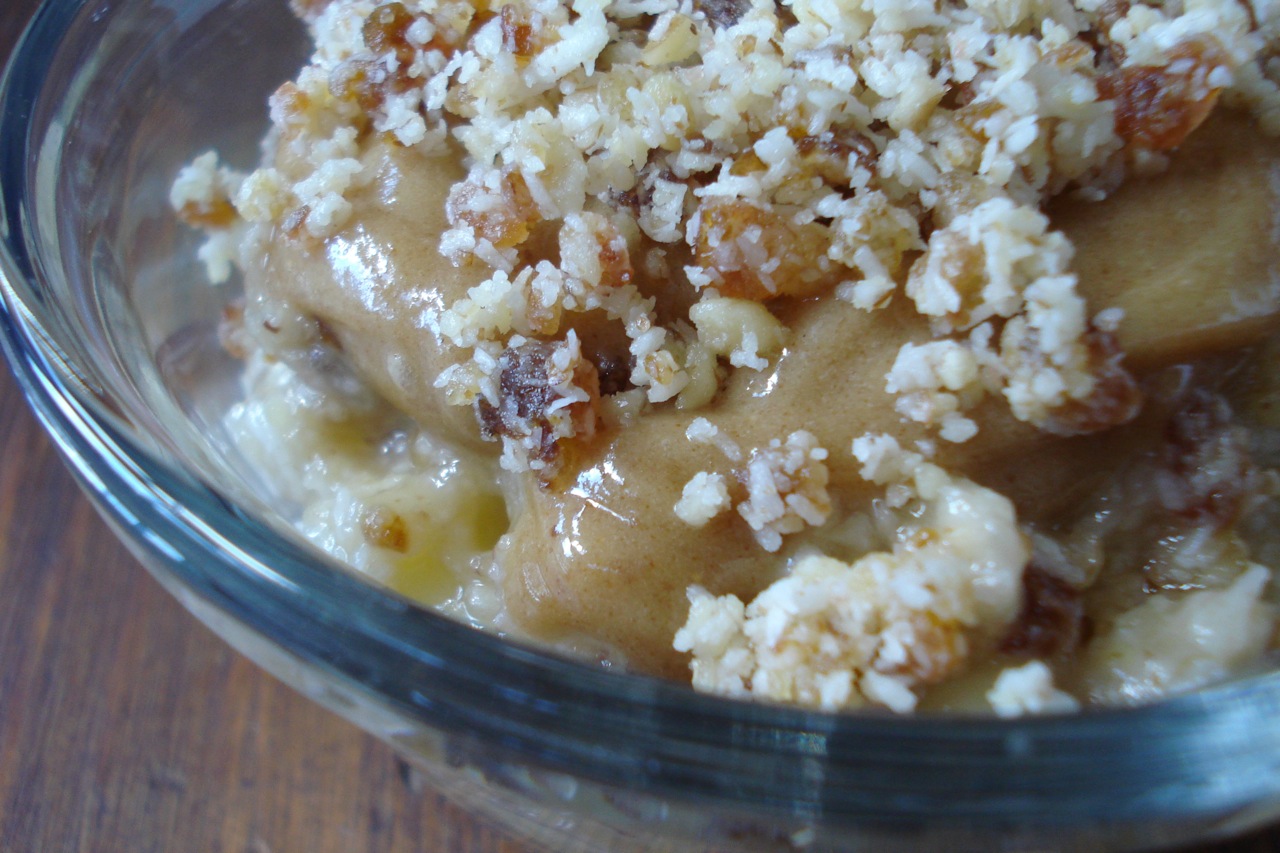 Ridiculously good!  Adapted from "Raw for Dessert."
______________________________________________________________________________________
1. MAKE DATE PASTE:
16 pitted medjool dates
1 & 1/2 cups filtered water
Soak dates in the water for at least 20 minutes (& up to overnight).
Drain the dates but reserve the soak water.
Place the dates along with 1/4 cup of the soak water in either a Vitamix or a food processor fitted w/ S blade, and process into a smooth paste. Stop occasionally to scrape down the sides of the work bowl if necessary.
Yields 1 & 1/4 cups. Date paste will keep for 2 weeks in the fridge or 1 month in the freezer (thaw for a few minutes before using).
I use my Vitamix (small carafe) for this, but if using a food processor, you may need to double the recipe to give the machine enough to process. It will depend on how big your food processor is. For example, mine is a very large 14 cup food processor, so this small amount of food, in a giant work bowl, might not be enough to get it to form into a paste. You can either test it out, or just double the recipe & it will be no problem. If using a Vitamix, no need to scrape down sides – just use the tamper as it's blending & you'll have a smooth paste within a minute. [See notes below if you prefer to use a substitution for date paste]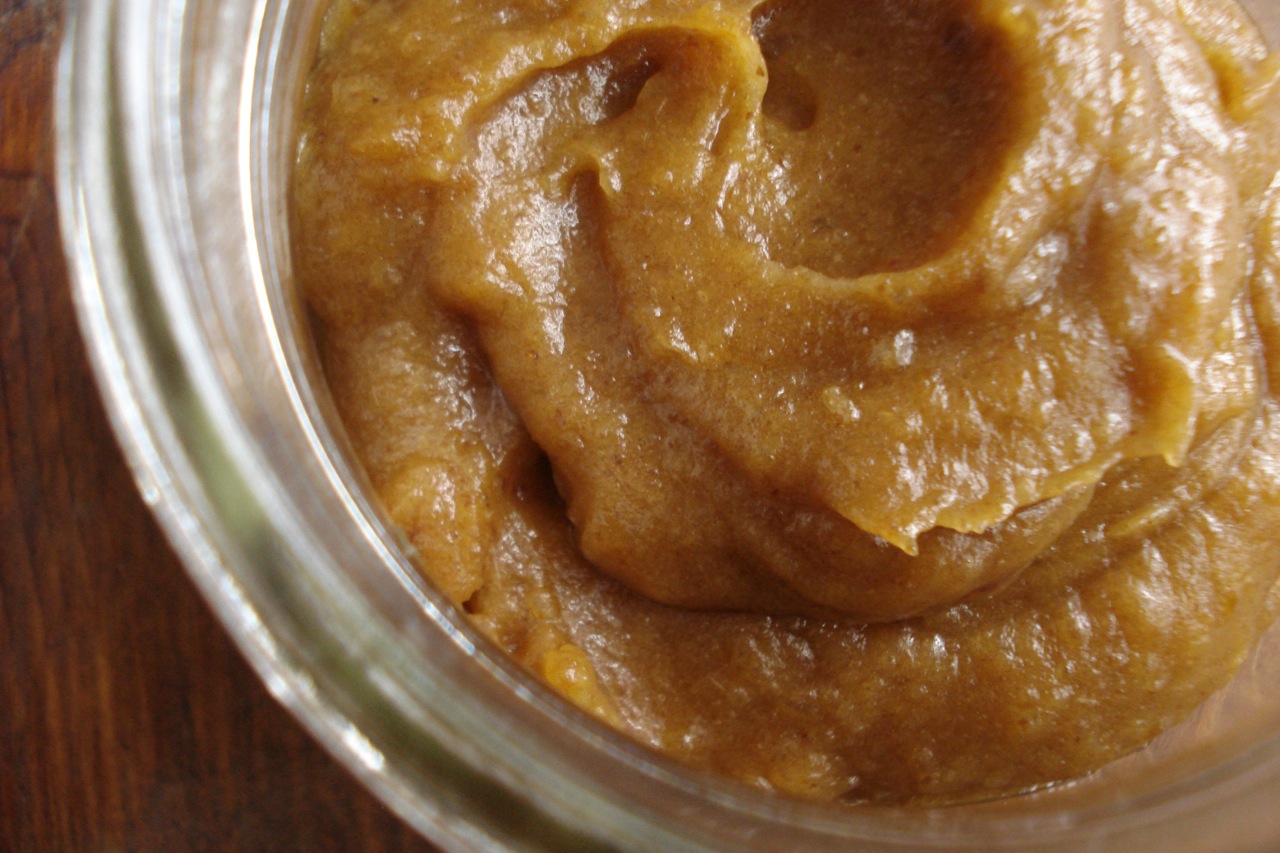 ________________________________________________________________________
2. MAKE CARAMEL SAUCE
1/2 cup cashew butter
1/2 cup maple syrup
1/2 cup date paste
2 tsps vanilla extract
1/8 tsp sea salt
Place all ingredients in a blender & process until smooth.
Will keep for 2 weeks in the fridge. Once refrigerated, the sauce will need to be warmed (to at least room temp) before serving in order to obtain the proper consistency.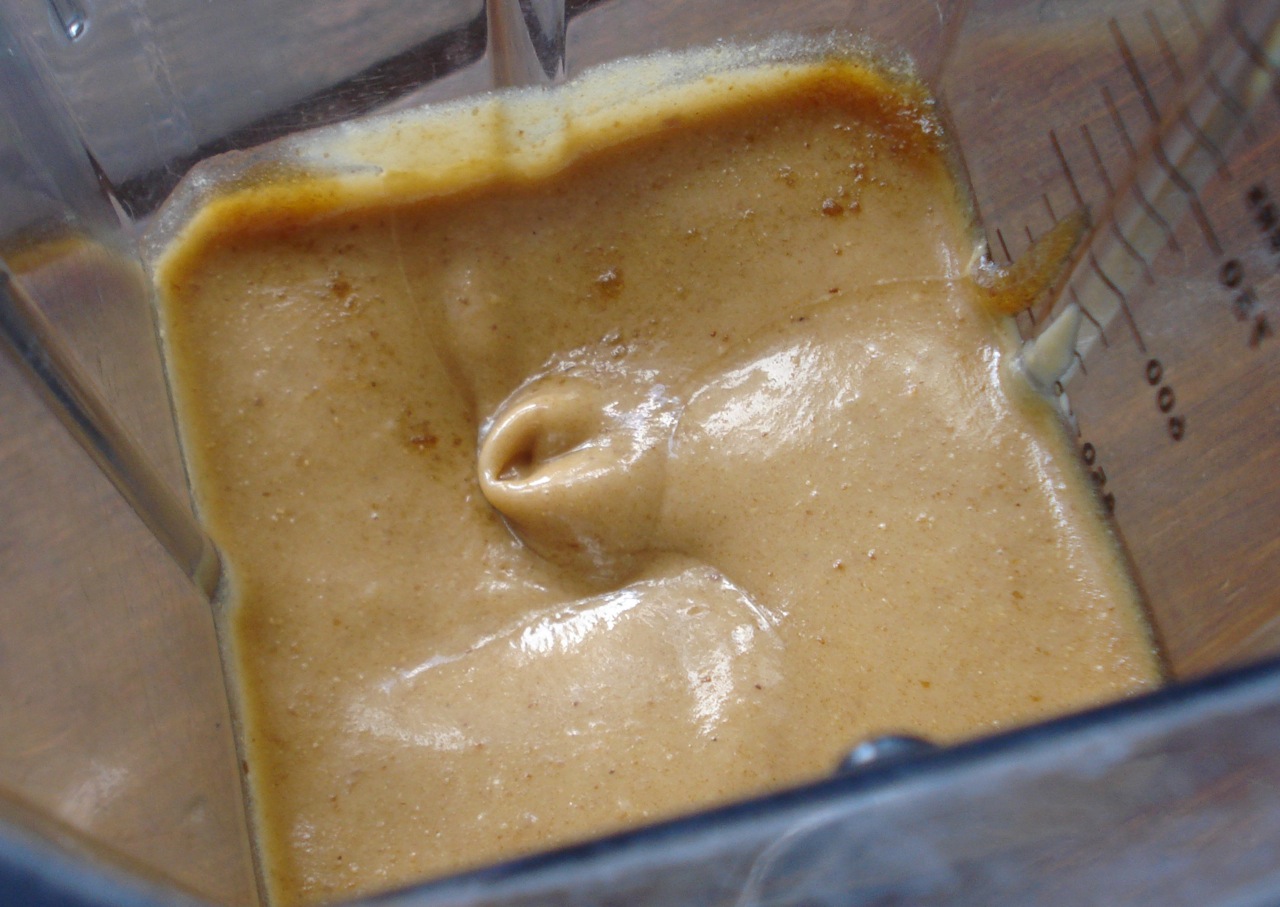 ________________________________________________________________________________
3. MAKE SHORTBREAD CRUST:
This is the same shortbread crust used for raspberry squares, but I've scaled it down to yield just what you need for this recipe.
3/4 cup shredded dried coconut (unsweetened)
3/4 cup walnuts
1/8 (rounded) tsp sea salt
4 & 1/2 pitted medjool dates, roughly chopped
Place the coconut, walnuts & salt in a food processor fitted w/ the S blade & process until finely ground.
Add the dates & process until the mixture begins to stick together (but don't over-process).
Will keep for 1 month in the refrigerator or 3 months in the freezer. The crust doesn't need to be thawed before using.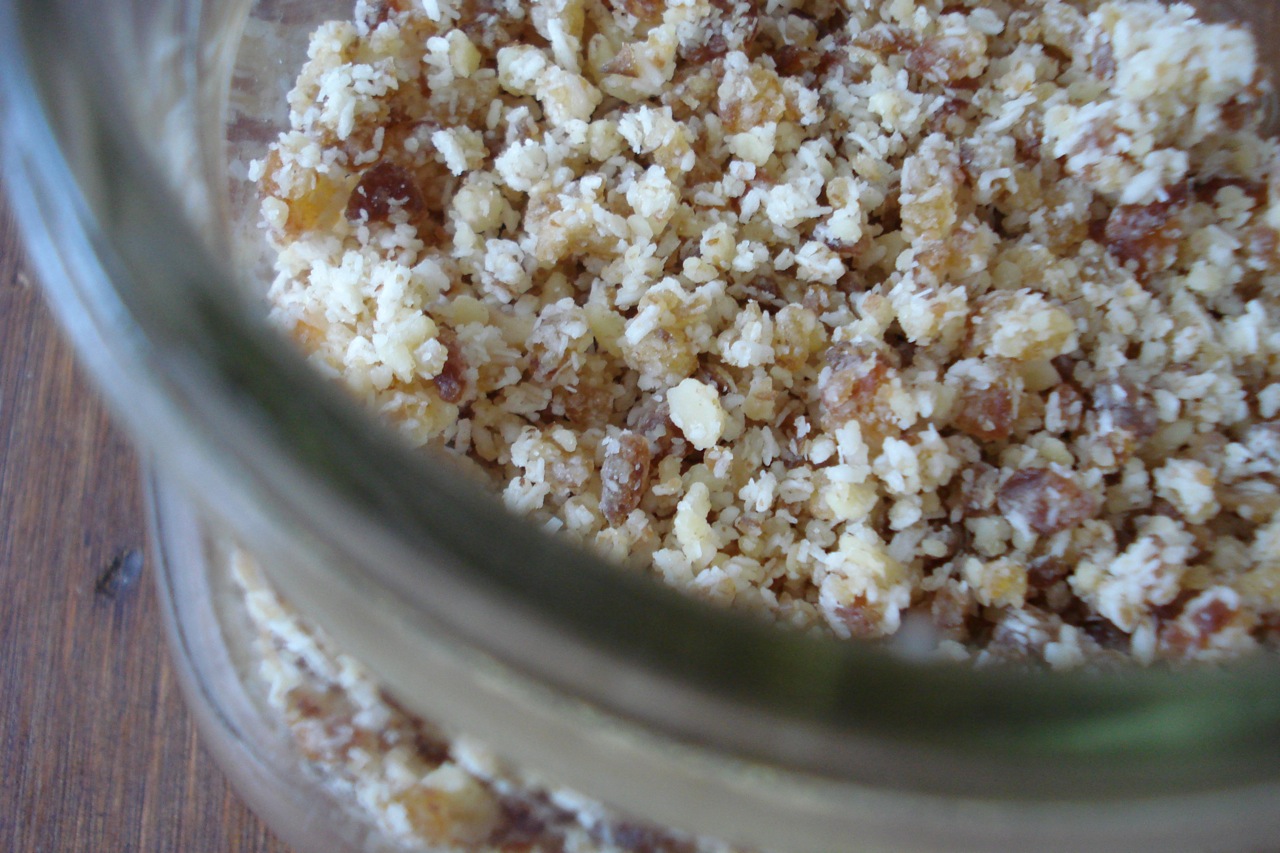 _________________________________________________________________________________
4. MAKE BANANA CARAMEL CRUMBLE:
1 & 1/2 cups shortbread crust
4 ripe bananas
1/4 cup caramel sauce
Place 1 cup of the shortbread curst and all of the bananas in a medium mixing bowl.
Mash with fork.
Spoon the mixture equally into 4 small serving bowls.
Top each serving with approx 1 TBSP of the caramel sauce.
Sprinkle 2 TBSPs of the remaining crust over each serving.
Enjoy!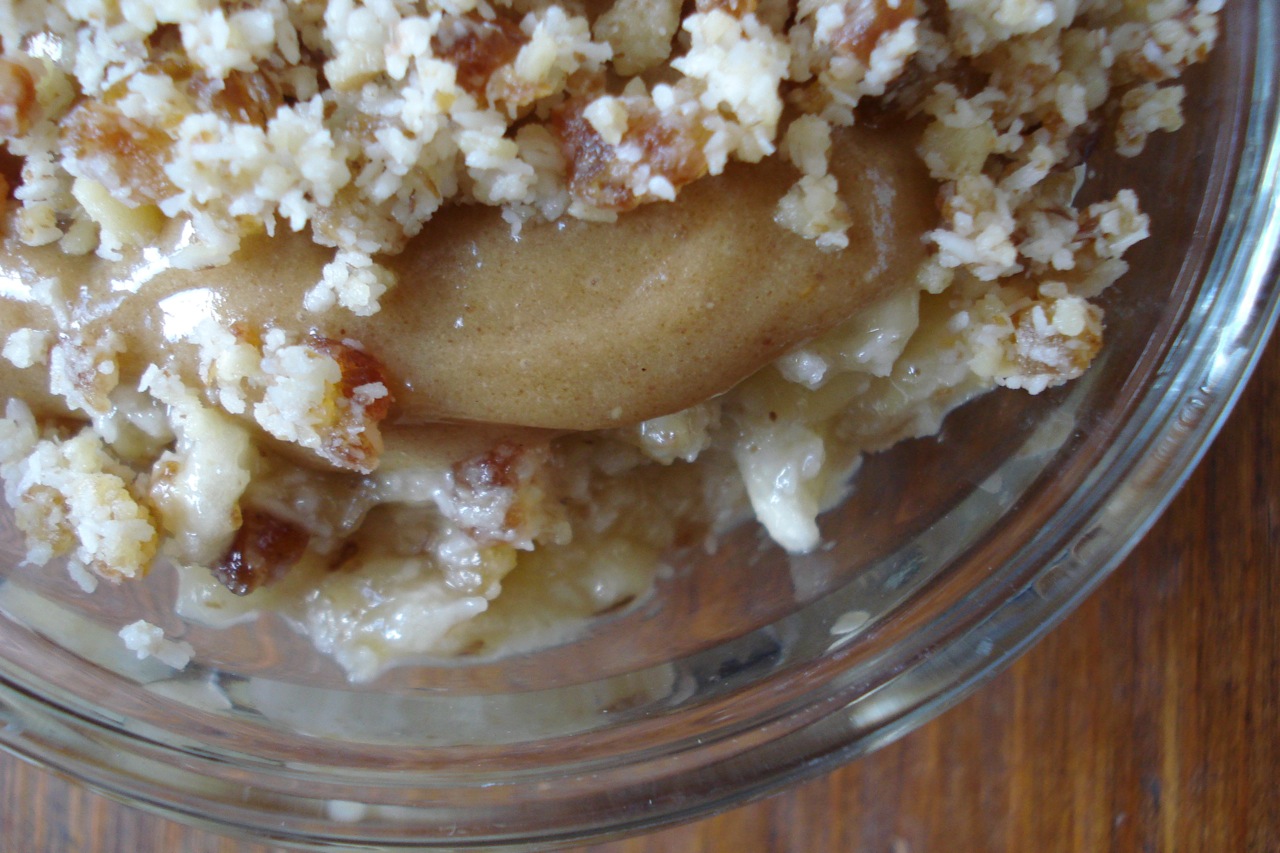 For those with various food restrictions
, this recipe falls into the following categories:
Dairy Free, Gluten Free, Egg Free, Nut Free, Sugar Free, Grain Free, Vegan, Raw
If eating 100% raw, substitute raw honey for the maple syrup and use vanilla bean.