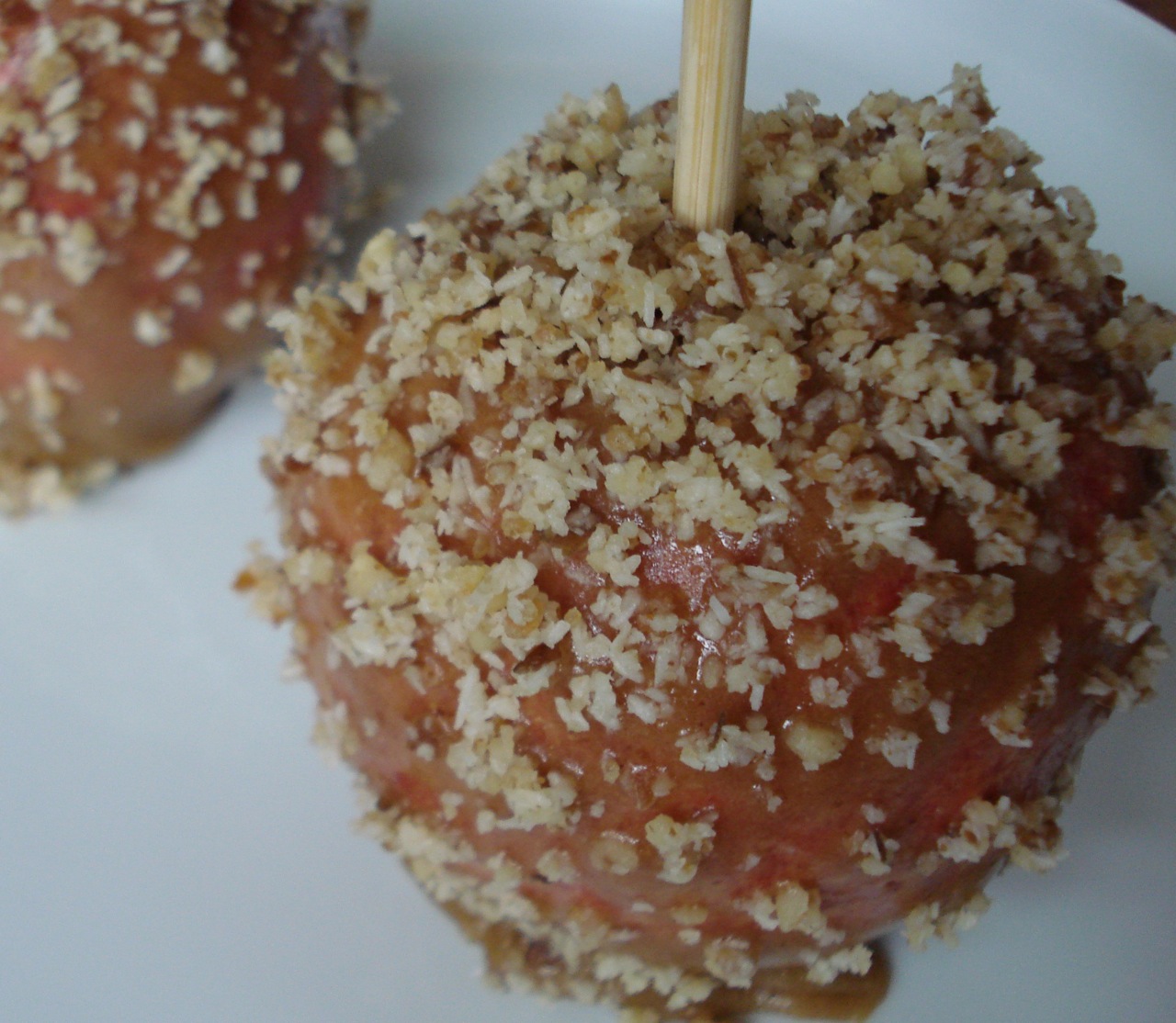 (dairy free, gluten free, egg free)
To make the caramel sauce:
1/2 cup cashew butter
1/2 cup maple syrup
1/2 cup DATE-PASTE
2 tsps vanilla extract
1/8 tsp sea salt
Place all ingredients in a blender & process until smooth. Will keep for 2 weeks in the fridge. Once refrigerated, the sauce will need to be warmed (to at least room temp) before serving in order to obtain the proper consistency.
Wash & dry apples (make sure you dry them well). Use wooden chopsticks to insert – pointy side down – into the stem end of the apples. Swirl apples in caramel sauce. Add (optional) topping of choice (shown here is "SHORTBREAD-CRUST" which is a combination of walnuts, coconut shreds and dates, pulsed in a food processor).  Enjoy immediately, or refrigerate (on a tray lined with parchment paper) overnight.
______________________________________________________________________________________
SIDE NOTES:
This type of caramel sauce doesn't harden the way a traditional caramel would. It stays more or less gooey. Even more delicious (but more messy too) =)
For those with various food restrictions
, this recipe falls into the following categories:
Dairy Free, Gluten Free, Egg Free, Nut Free, Sugar Free, Grain Free, Vegan, Raw
If eating 100% raw, substitute raw honey for the maple syrup and use vanilla bean.