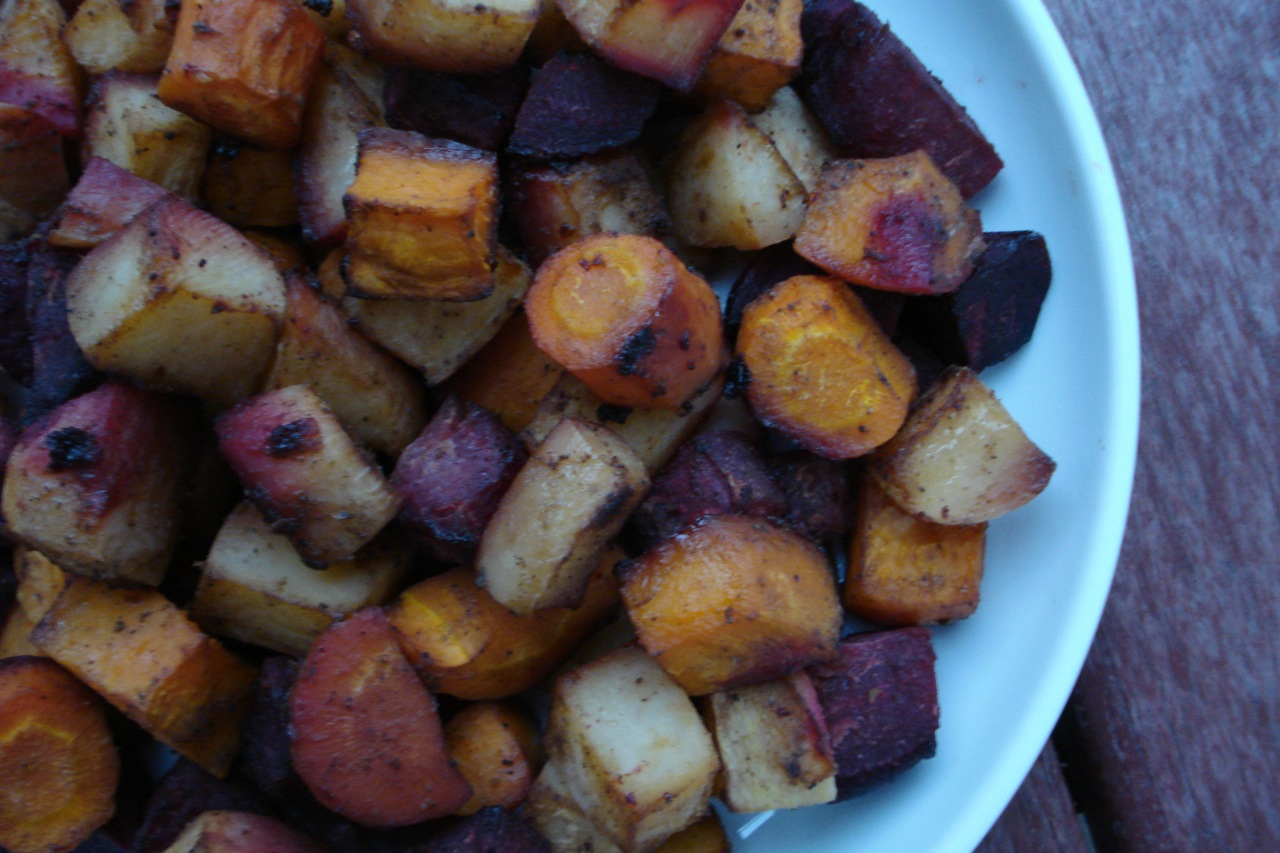 DRESSING

:

3 TBSP tamari/soy sauce
2 TBSP coconut oil
2 TBSP red wine vinegar
1 TBSP natural sugar
1 small onion, coarsely chopped
1/2 tsp dried thyme
1/2 tsp ground cinnamon
1/2 tsp ground cloves
1/2 tsp ground black pepper
2 tsp grated fresh ginger
1 large garlic clove, minced or crushed
Puree dressing ingredients in a blender.
VEGETABLES

:

12 cups (more or less) mixed root vegetables, chopped

This time, I used a combination of rutabaga, beet, sweet potato, and carrot. Other good options are parsnip, turnip, white potato, or any type of winter squash.
Preheat oven to 400.
Peel and chop vegetables (try to keep them roughly the same size so they cook evenly).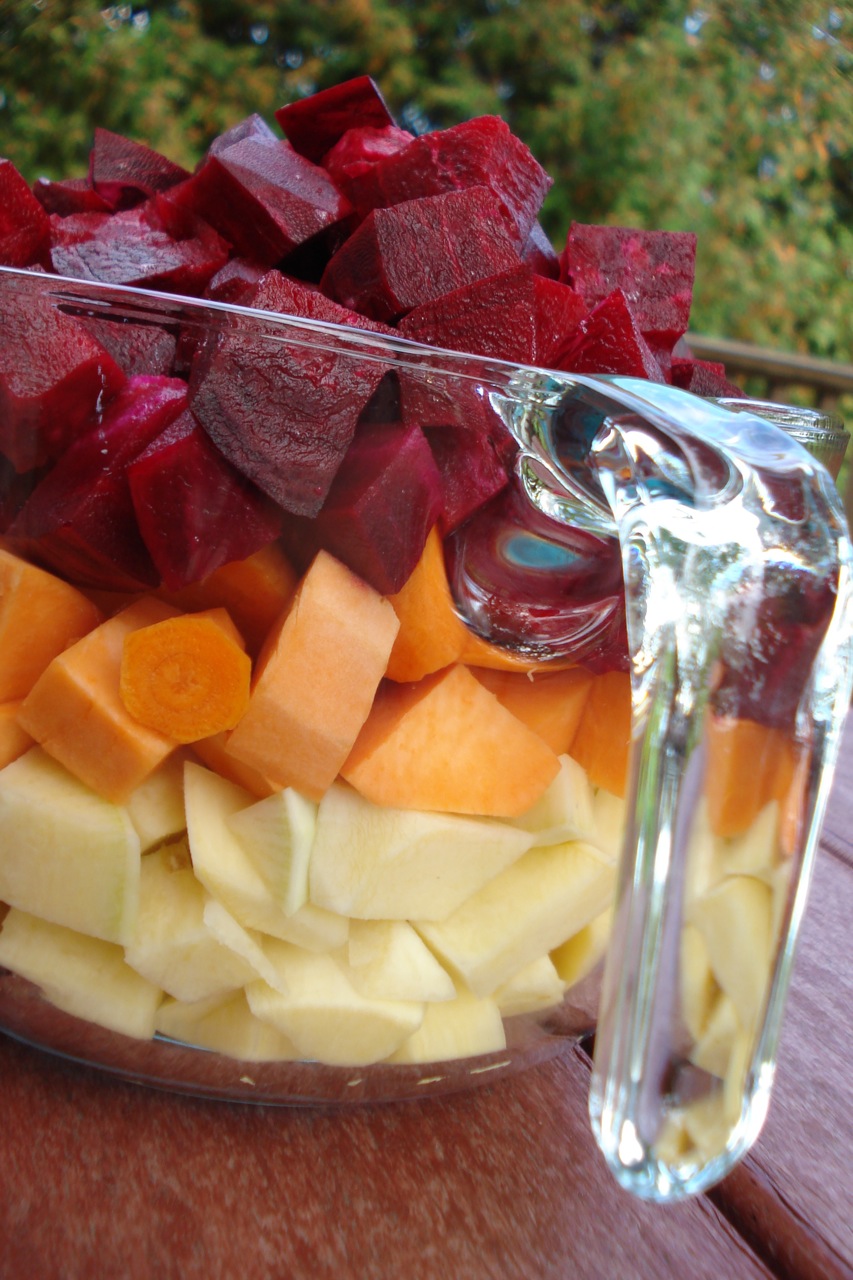 Toss vegetables in a large bowl with dressing.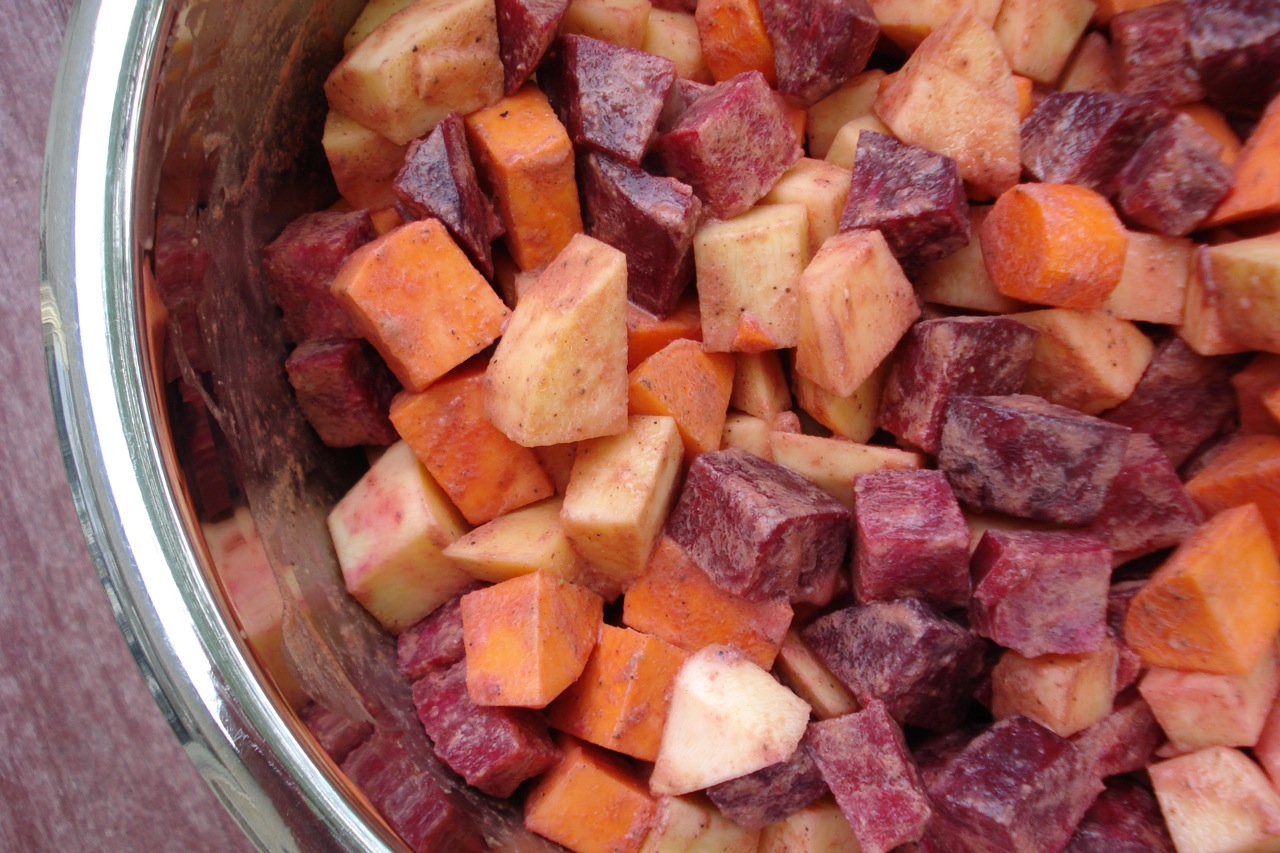 Line two cookie sheets with parchment paper.
Spread vegetables on sheets in a single layer and bake for approx 1 hour – give or take a few.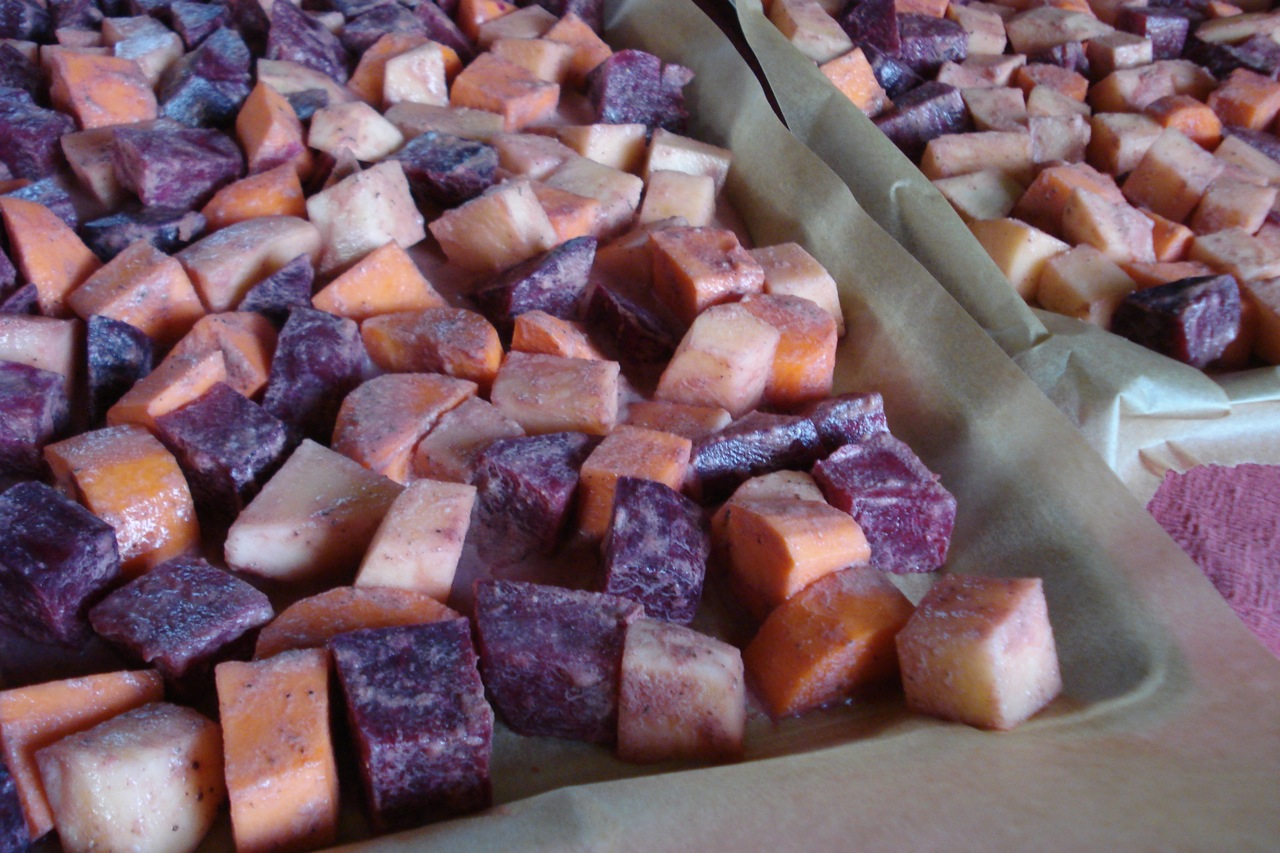 ______________________________________________________________________________________
SIDE NOTES

:

~ If you chop the vegetables smaller, they'll cook a little faster. If they're in larger chunks, it may take longer than an hour. Be sure to take a peek every now and then to make sure they're not burning.

~ When spreading the veggies onto the baking sheets, better to transfer them with a slotted spoon rather than pouring them from the bowl. Depending on how many vegetables you've got, you may have extra dressing at the bottom of the bowl. You want to avoid the extra liquid being transferred to the baking sheets (making a puddle) – as it will end up burning in the oven.

~ If you're unfamiliar with rutabagas (not the most common vegetable), this is what they look like out of the ground. If trying to find them at the store, they won't have the long green stems attached, it will just be bulbs of various shapes and sizes.  Peel them the way you would a potato.  The inside is white.  I'm at a loss as to how to describe the flavor – they taste like rutabagas  =)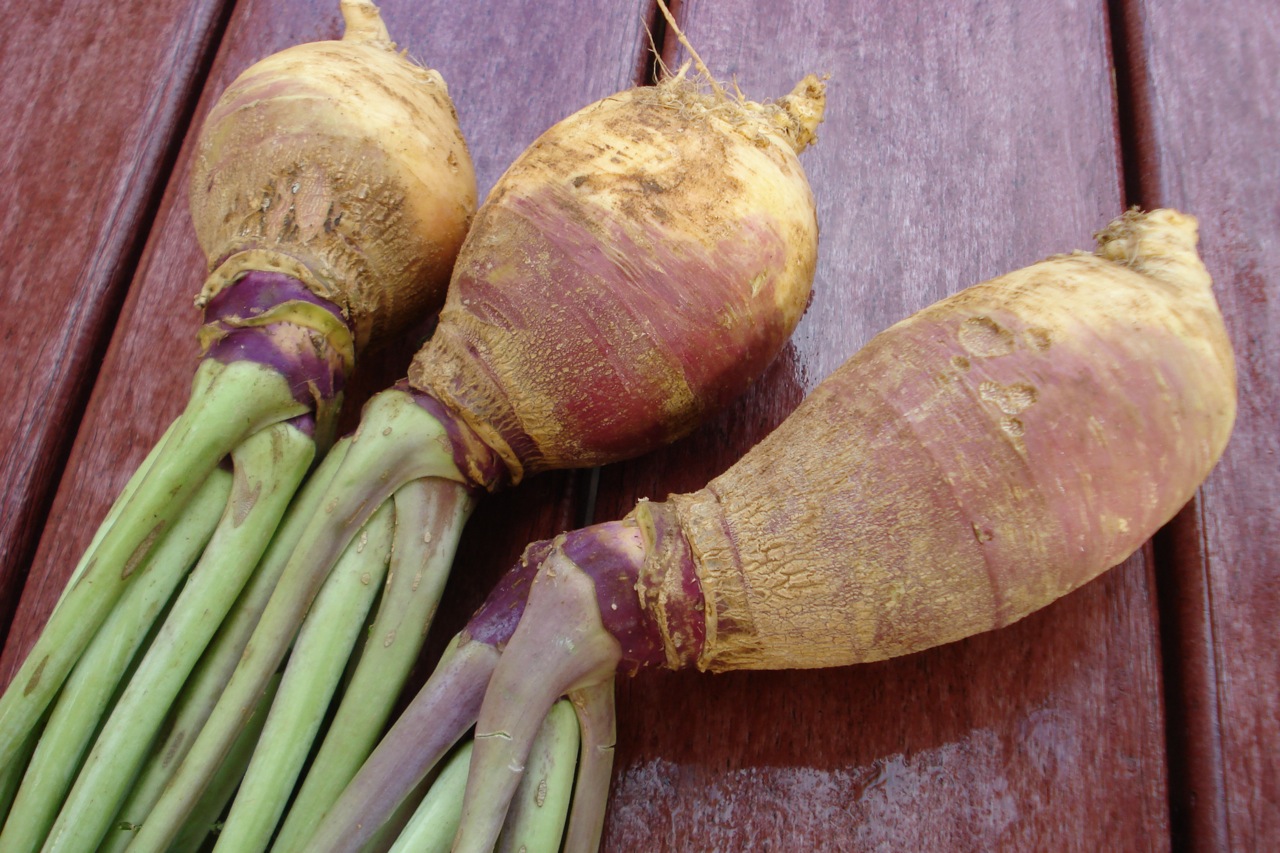 ~ Dressing adapted from "Moosewood Restaurant Favorites".
For those avoiding certain foods
, this recipe falls into the following categories:
Dairy Free, Gluten Free, Egg Free, Nut Free, Sugar Free, Grain Free, Vegan, Raw
If eating gluten free, use a gluten free tamari.  If avoiding sugar, substitute 6 drops liquid stevia.