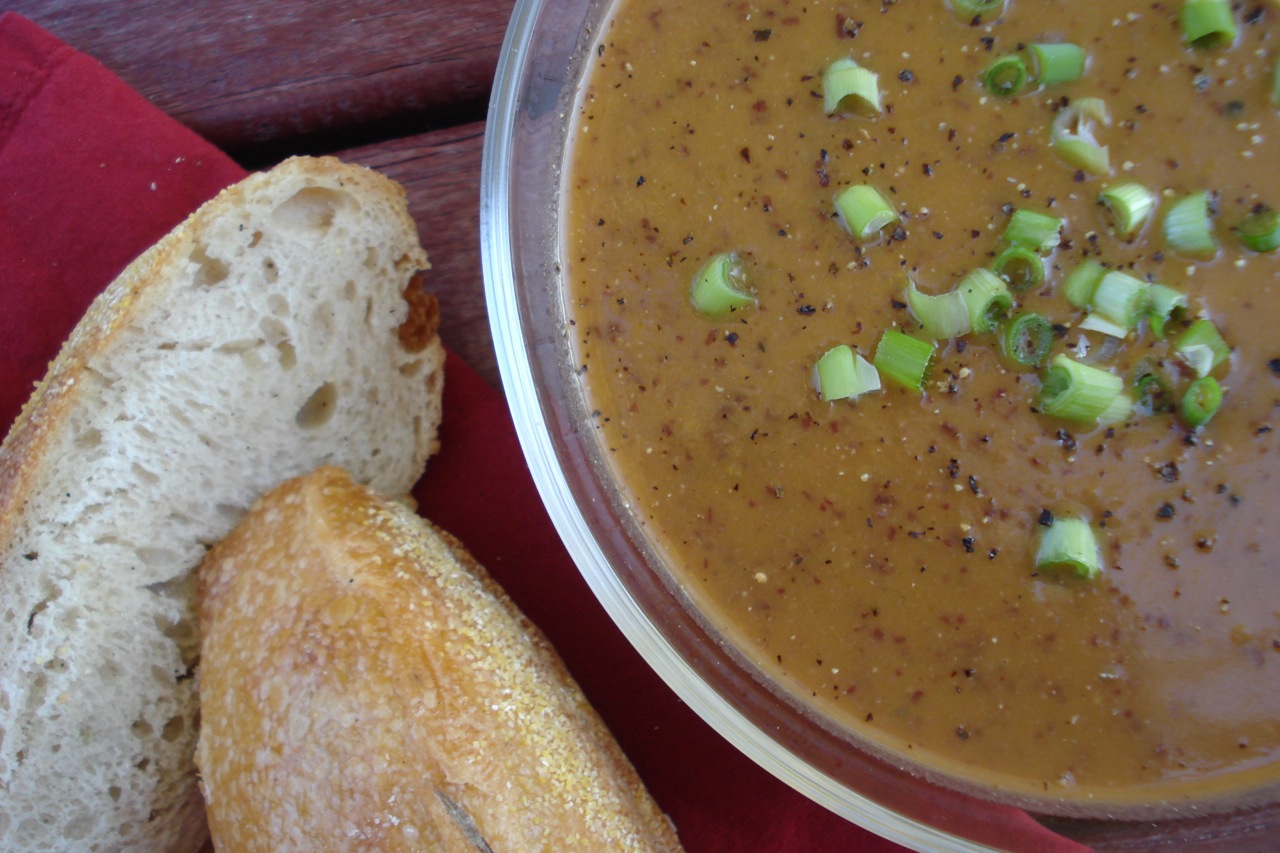 1 & 1/2 cups dried red kidney beans
2 carrots, peeled and cut into quarters
1 medium yellow onion, peeled and quartered
1 celery stalks, quartered
6 scallions, green tops only, cut into quarters
1 large sprig rosemary, needles only
3 TBSP extra virgin olive oil
8 cups broth (veggie or chicken)
1/2 tsp pure salt
freshly ground black pepper to taste
1 thinly sliced onion for garnish (optional)
a few dashes of your favorite hot sauce or worcester sauce (optional)
lime wedges for serving (optional)
Soak the beans overnight in cold water.
Rinse and drain the beans.
Put the beans in a soup pot with carrots, onions, celery, scallions, rosemary, and olive oil.
Add the broth.
Bring to a boil, then lower the heat to a simmer and cook, covered, until the beans are tender (about 50 minutes).
Puree right in the soup pot with a stick blender (or transfer in batches to a regular blender).
Season with salt and pepper to taste.
Serve, garnished with onions (if using).
Yields 6 servings.
______________________________________________________________________________________
SIDE NOTES

:

~ I love these types of soups, where you can drop everything in a pot, then walk away for an hour. This is especially easy to make, as it doesn't require a lot of dicing. All the veggies are simply chopped into large chunks (see photo below), so a few minutes is all it takes for the prep work. The only thing is to remember to soak your beans the night before. Again, doesn't take any effort. Just put them in a bowl with water & forget about them until you drain & add them to the soup pot the next day.

~ The original recipe calls for less salt (1/4 tsp) but we found it needed quite a bit more. It probably depends on what kind of broth you're using (some store-bought varieties contain more salt than others). Remember to be careful though, you can't un-do salt. You can always add more at the table if needed.

~ Love my immersion (stick) blender for soups like this.

~ The worcester sauce and lime was my addition. While I call them "optional", we feel the soup really needed these little side-kicks to make it work (was a bit on the bland side without them). Feel free to add any additional seasonings and spices that sound good to you.  (See below for more side-kick suggestions.)

~ I used the white part of the scallions for the garnish.

 For those with various food restrictions

, this recipe falls into the following categories:

Dairy Free, Gluten Free, Egg Free, Nut Free, Sugar Free, Grain Free, Vegan, Raw

Always check the labels of any packaged goods you're using (broth, hot sauce, worcester sauce…) if eating gluten and/or sugar free.

~ We happened to have left over oven-roasted red potatoes from the previous nights dinner that went really well with this (some of us mixed them right into our soup). A salad and/or some crusty bread is nice as well.

~ Pureed soups are a great place to hide vegetables for picky eaters. Just look at all of 'em! Do whatever works for your kids – crumble in crackers, mix in pieces of crusty bread, add croutons, let them dip in cucumber or carrot sticks, mix in a little extra worcester sauce, add a swirl of yogurt or sour cream, combine with cooked brown rice…etc.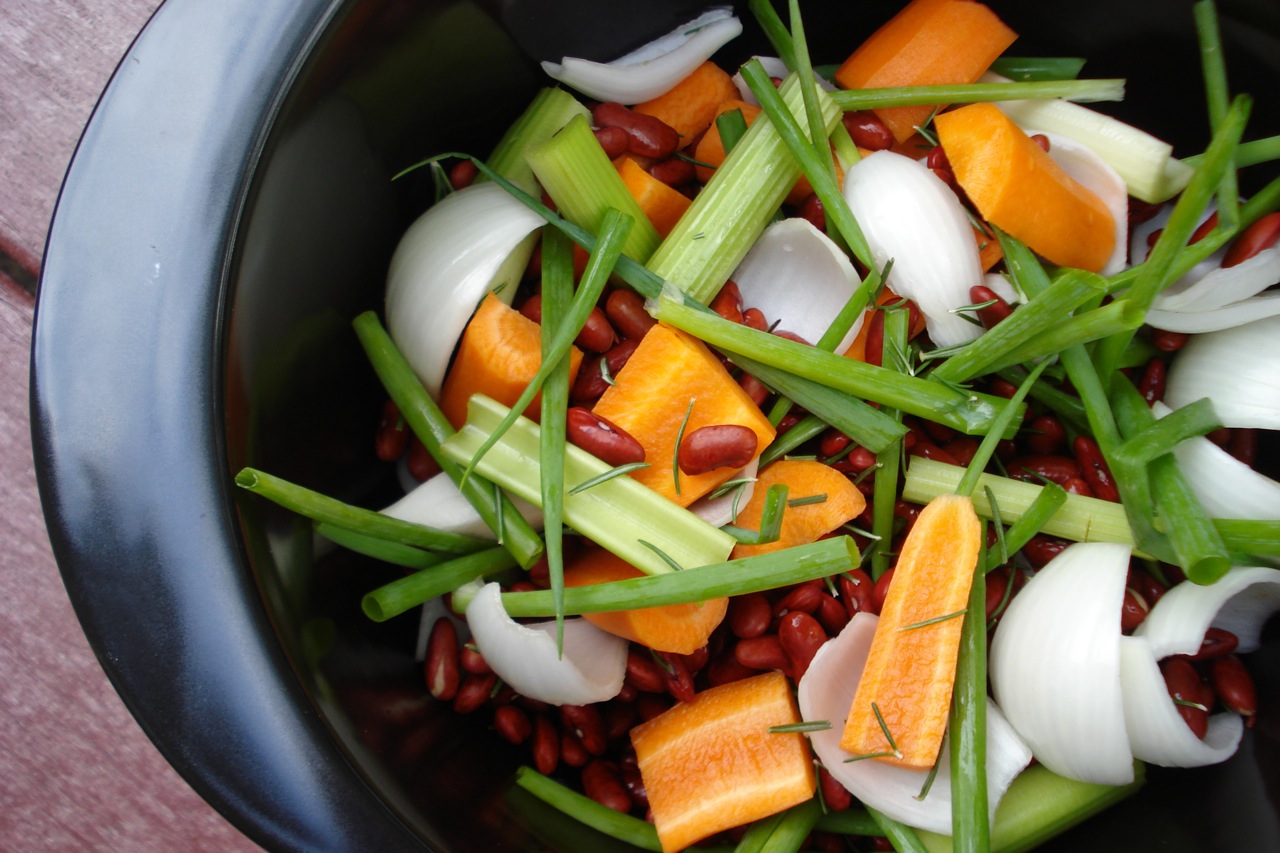 I'm glad my sister recommended this soup. It's easy & good!