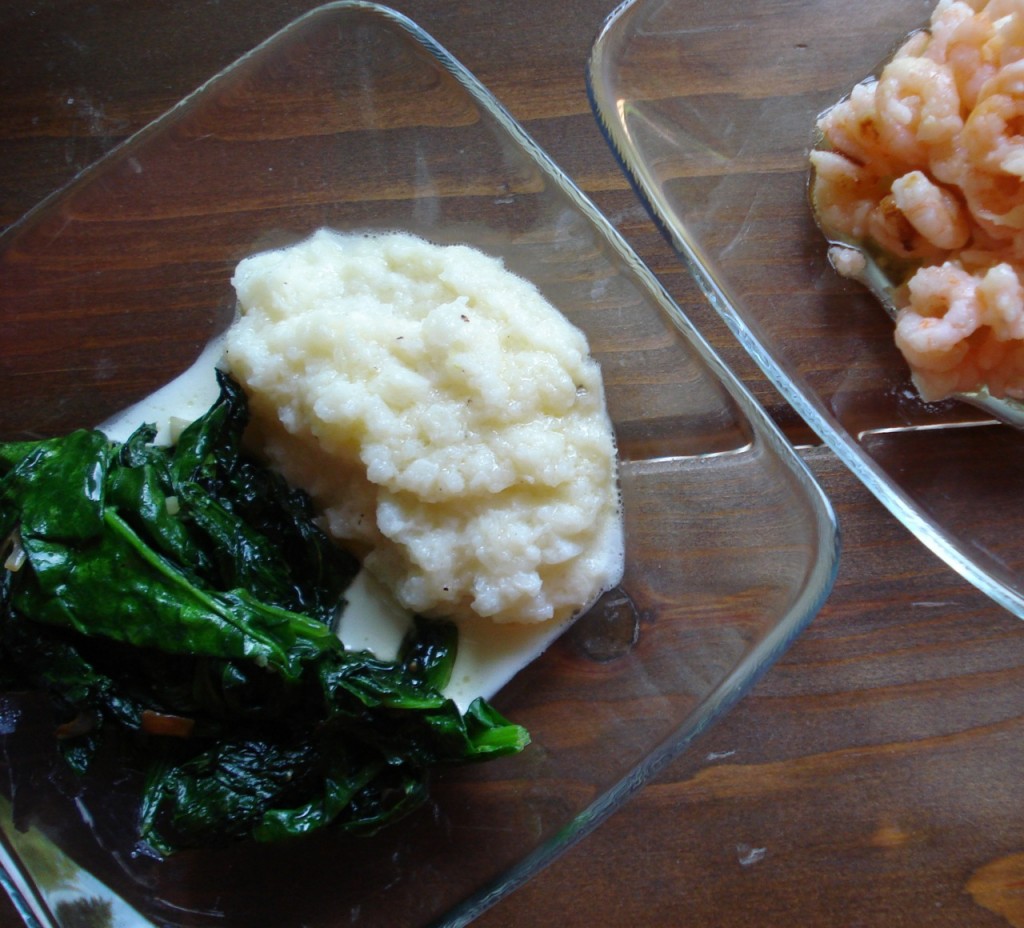 3 cups diced turnips
2 cloves garlic, roughly chopped
1/4 cup high quality cream, half & half, or whole milk
3 TBSPs melted butter, ghee, coconut oil, or olive oil
pure salt & freshly ground, black pepper to taste
Cook turnip cubes and garlic in boiling water for about 15 minutes, until soft.
Drain well.
Mash turnips with the cream, butter, salt & pepper.
Enjoy!
________________________________________________________________________
SIDE NOTES

:

~  Turnips are one of the veggies that turn up (pun intended) in our CSA box in spring and fall.  This is a delicious way to cook them up.  The kids really gobbled them up as well.

~  Feel free to cut the recipe in half if you only have a small bunch.  Or – simply combine your turnips with potatoes or any other root vegetable you happen to have on hand.

~  And don't throw the turnip greens away!  They are delicious sautéed with butter, garlic, salt & pepper (shown above in photo next to mashed turnips).  Keep in mind – In the spring and fall, when turnips are in season, you are likely to find them with greens attached (and this shows you how fresh they are).  Turnips (like most root vegetables) store well, so are available during the off-season, but without their green leafy tops.

 For those avoiding certain foods

, this recipe falls into the following categories:

Dairy Free, Gluten Free, Egg Free, Nut Free, Sugar Free, Grain Free, Vegan, Raw