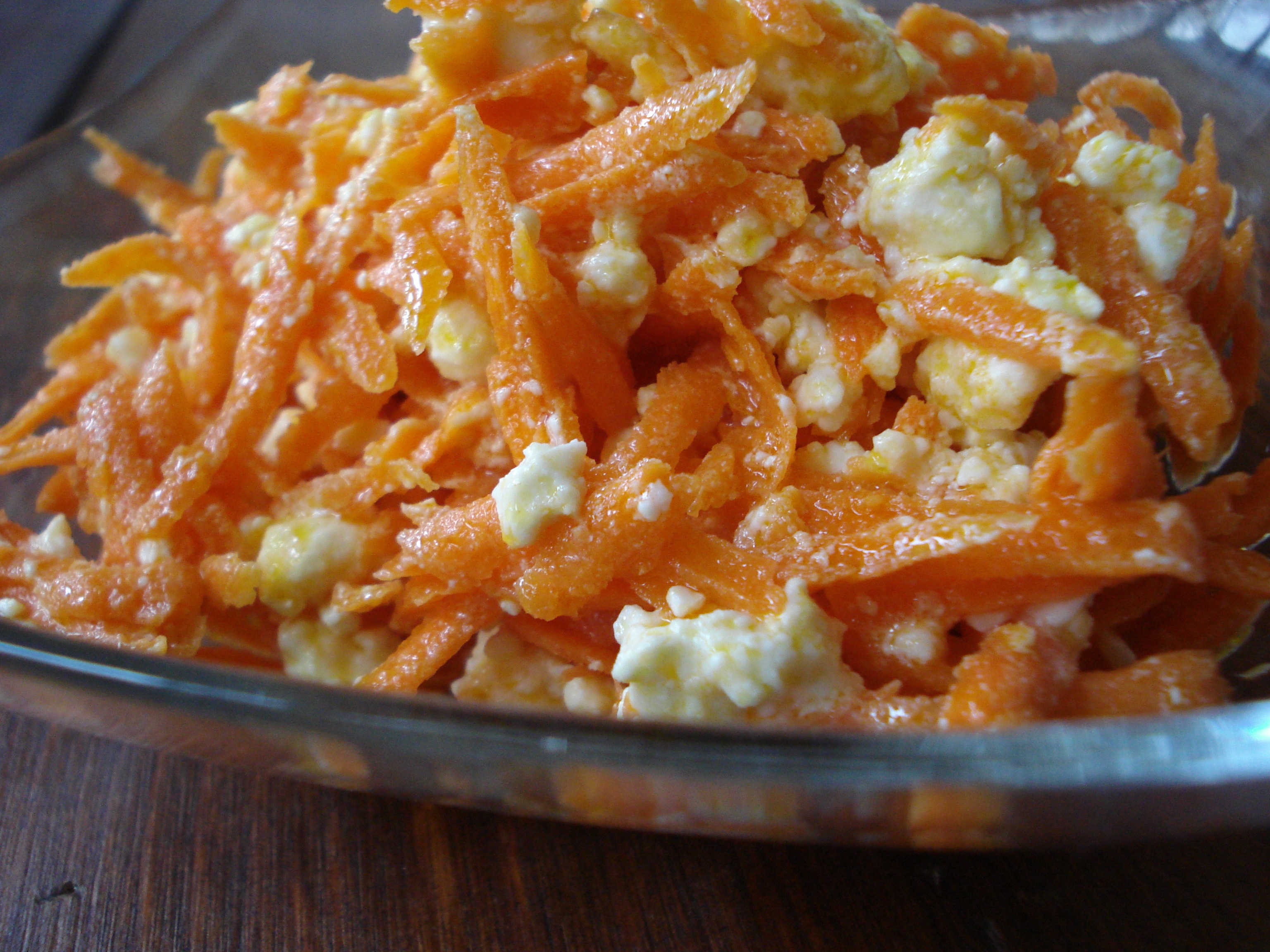 6 medium carrots, grated
1 & 1/2 cups feta cheese (roughly 6 oz)
4 TBSP extra virgin olive oil
1 TBSP apple cider vinegar (or to taste)
1/4 tsp pure salt
Serves 4.
______________________________________________________________________________________
SIDE NOTES

:

~  This salad is delicious – and very simple to prepare.  It's great as a snack, light lunch, or side dish with dinner.

~  Of course, you can simply scale this down to make a single serving if you'd like.  The measurements don't have to be exact.  Just shred a large carrot and add feta, oil, vinegar & a pinch of salt.  On the other hand, if you have the time to shred a few extra carrots (can use a food processor if that's easier), it's nice to have this prepared salad in the fridge for a few days to pull out for a quick snack.

Enjoy!

 For those with various food restrictions

, this recipe falls into the following categories:

Dairy Free, Gluten Free, Egg Free, Nut Free, Sugar Free, Grain Free, Vegan, Raw

If eating vegan or dairy free, simply omit the feta and add something else like avocado or tomato.  If eating raw, use raw apple cider vinegar and raw milk feta (often available from local dairy farms).