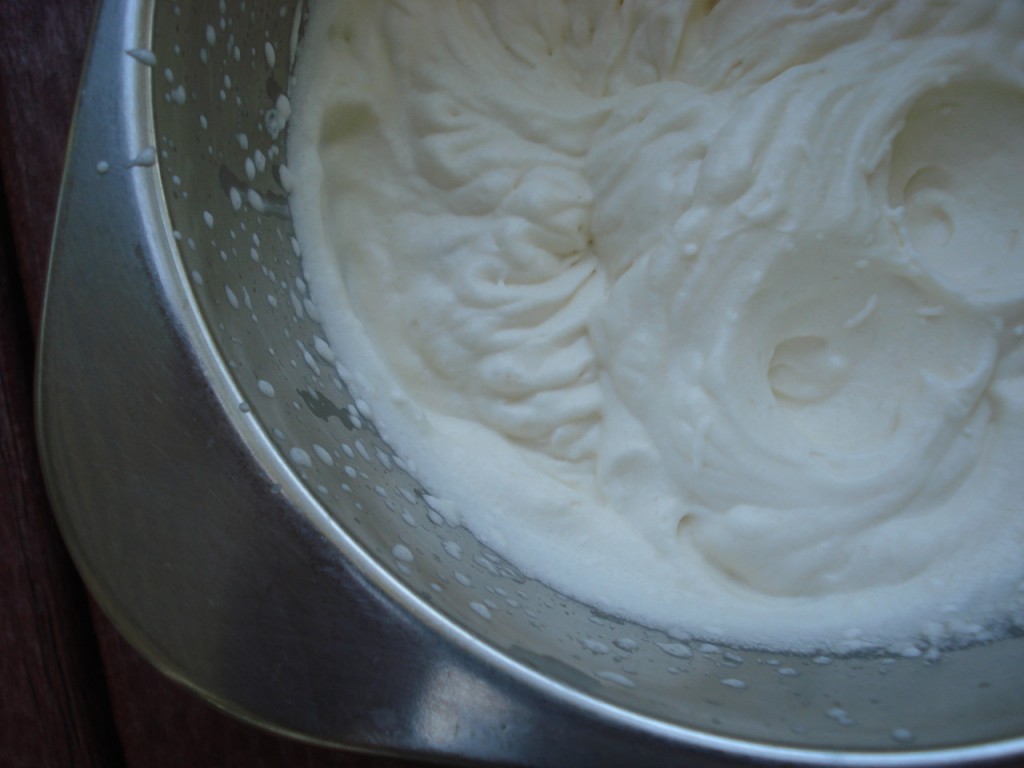 1 cup high quality cream
1 – 2 TBSP sweetener of choice (to taste), or 6 – 12 drops liquid stevia
1 tsp vanilla extract
Use an electric mixer to blend the cream. Once it thickens, add sweetener, vanilla, and blend just a bit more to combine.
__________________________________________________________________________
SIDE NOTES

:

~  There's nothing like homemade whipped cream.  It's delicious with fresh fruit of any kind.  I'm lucky enough to have a farm near by where I can pick up fresh, raw cream to keep on hand.  If this is an option for you, I highly recommend it!

~  Of course, it's easier to buy whipped cream at the store, but do you really want to eat someone's chemistry experiment?

COOL WHIP ingredients:  WATER, HYDROGENATED VEGETABLE OIL, HIGH FRUCTOSE CORN SYRUP, CORN SYRUP, SKIM MILK, LIGHT CREAM, SODIUM CASEINATE, NATURAL AND ARTIFICIAL FLAVOR, XANTHAN AND GUAR GUMS, POLYSORBATE 60, SORBITAN MONOSTEARATE, BETA CAROTENE (COLOR).

REDDI WHIP ingredients:  CREAM, WATER, SUGAR, CORN SYRUP, NONFAT MILK, NATURAL AND ARTIFICIAL FLAVORS, MONO AND DIGLYCERIDES, CARRAGEENAN, NITROUS OXIDE.

 For those with various food restrictions

, this recipe falls into the following categories:

Dairy Free, Gluten Free, Egg Free, Nut Free, Sugar Free, Grain Free, Vegan, Raw

If eating sugar free, use stevia.  If eating raw, use fresh cream from a local farm and add ground vanilla bean instead of extract.