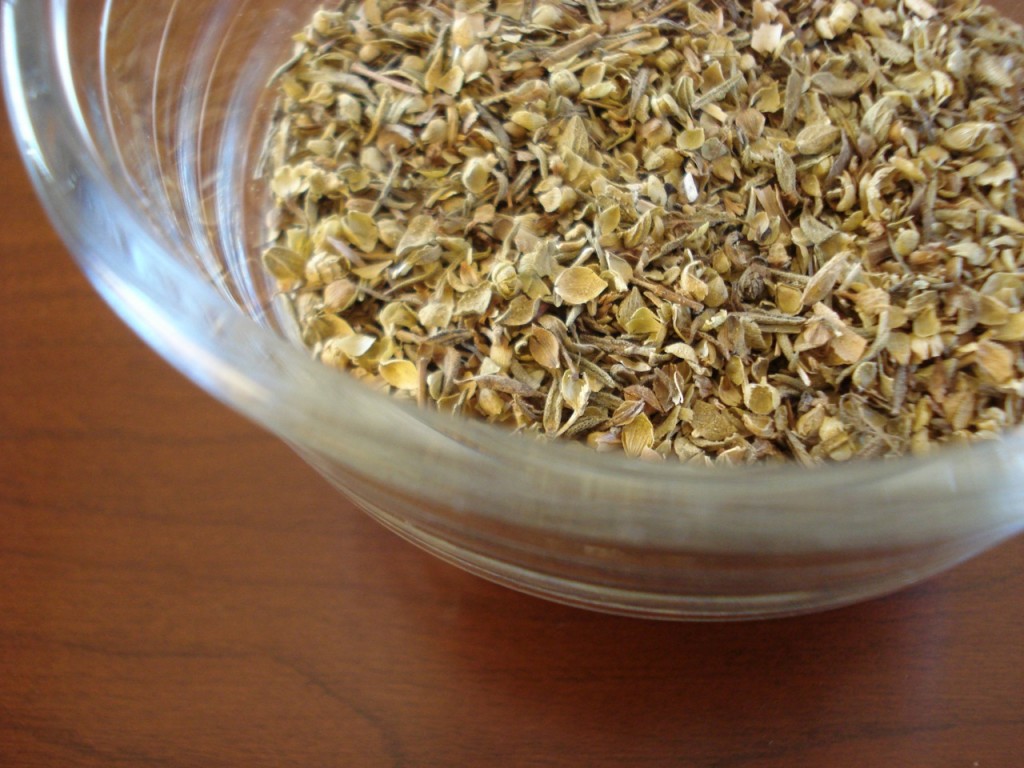 2 TBSP dried oregano
1 TBSP dried thyme
1 TBSP freshly ground black pepper
1/2 TBSP pure salt (if using coarse salt, use 1 full TBSP)
_________________________________________________________________________________
SIDE NOTES

:

~  Feel free to double this and keep it labeled in an empty spice shaker for convenient, future use.

~  You can rub some of this mixture into your chicken (both on and under the skin) as is, or you can make a paste with it by blending 2 TBSPs of the spice mix with one chopped garlic clove and 1/4 cup melted butter (or ghee, or coconut oil) in a small food processor – and rubbing the paste into the chicken – again, both on and under the skin.

~  Recipe adapted from the Grass Fed Gourmet cookbook.

~  Here's one way I tend to use this spice mix:  roasted-chicken-parts

Enjoy!