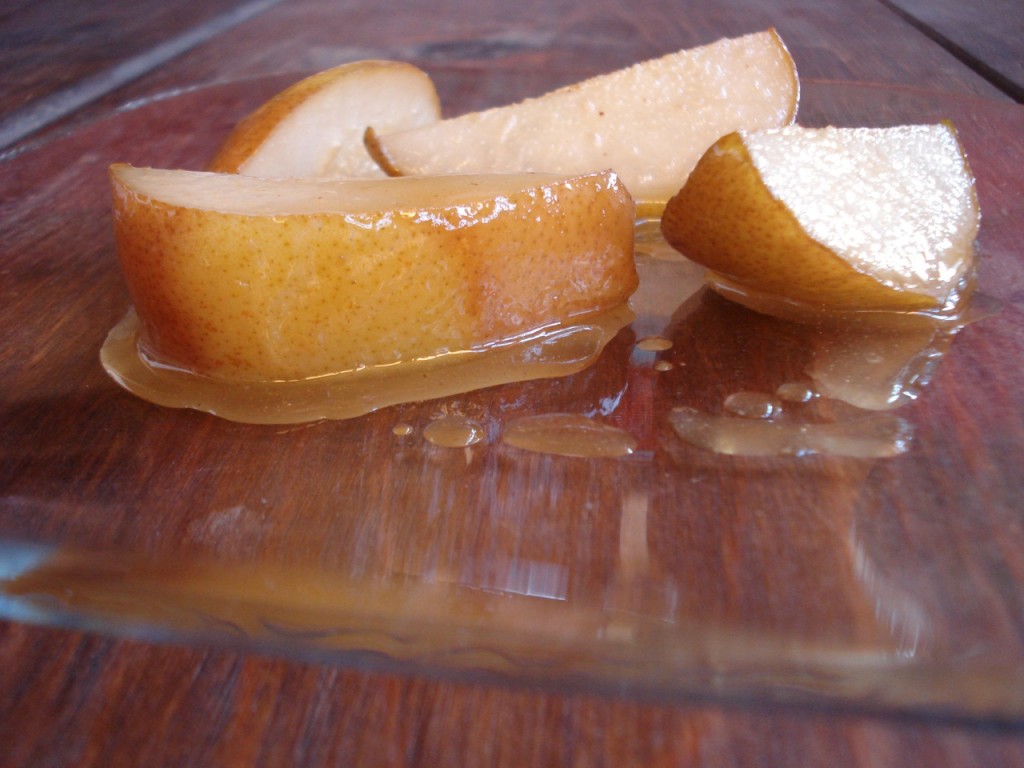 4 ripe pears, quartered lengthwise and cored
3 TBSP butter, diced into small cubes (or cold coconut oil)
1/4 cup honey
1 tsp pure vanilla extract
Preheat oven to 450.
Place the pears in an oven proof skillet.
Drizzle with honey and dot with butter.
Sprinkle the vanilla over the pears and set the pan over high heat for 2 mins.
Transfer pan to the oven and roast for 15 mins.
Serves 4.
______________________________________________________________________________________
SIDE NOTES

:

~  Adapted from "Fresh Food Fast" – A nice, simple dessert when you're in the mood for something sweet.

For those with various food restrictions

, this recipe falls into the following categories:

Dairy Free, Gluten Free, Egg Free, Nut Free, Sugar Free, Grain Free, Vegan, Raw

If eating dairy free, use coconut oil instead of butter.  Some vegans will eat honey.  If this is a problem for you, use maple syrup instead.