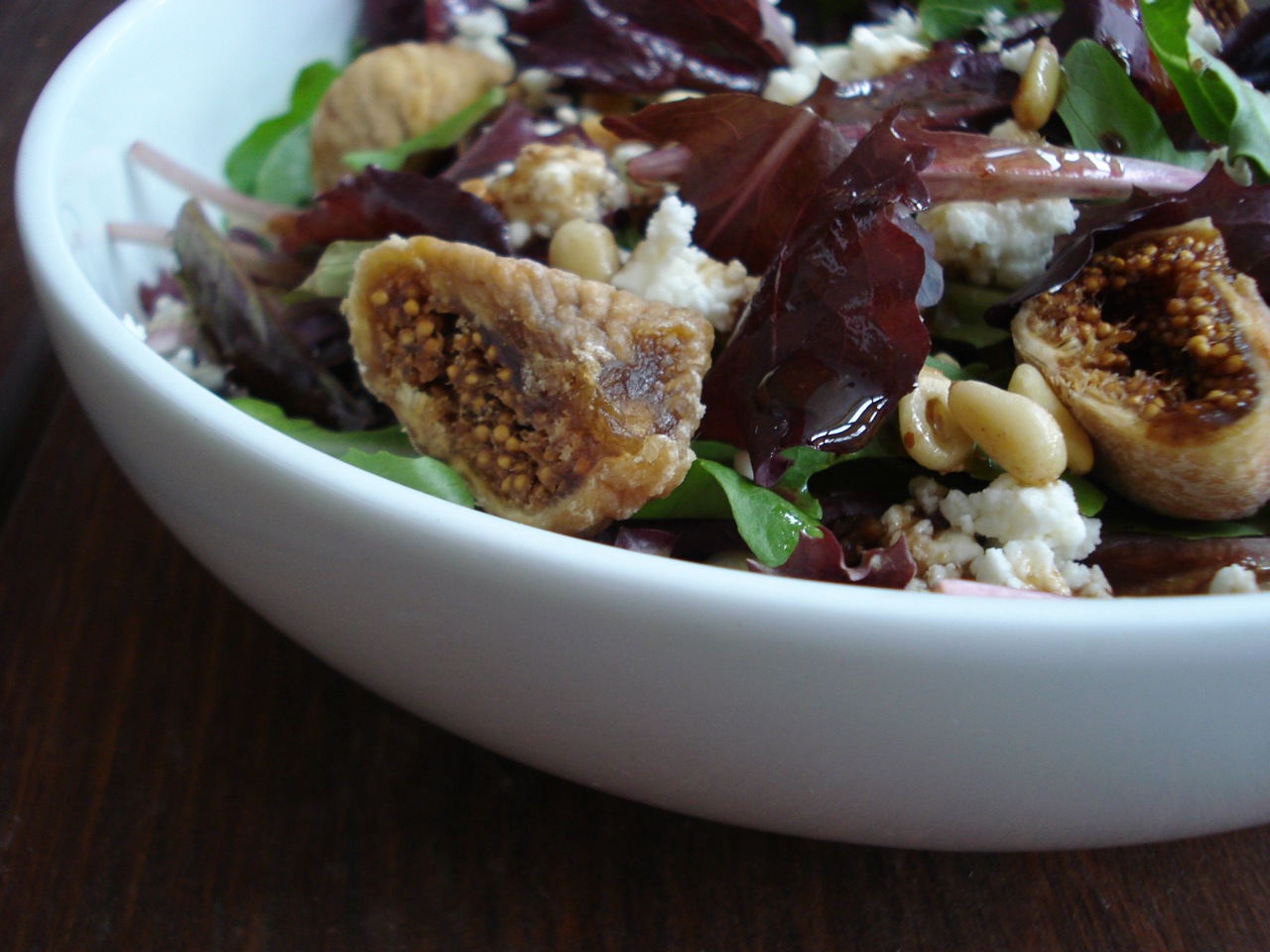 Mixed salad greens
2 – 4 TBSPs feta cheese
1 – 2 TBSPs pine nuts, toasted
4 dried figs, cut in half or quarters
balsamic vinaigrette (or dressing of choice)
Toast pine nuts in a dry skillet for a few minutes until aromatic & slightly browned. Toss everything together with dressing of choice and serve.
Serves 1.
_______________________________________________________________________
SIDE NOTES

:

~ This is a really tasty combination that's easy to put together. There are no real set amounts for something like this. Just toss in as much of everything as you'd like.

~ You can use fresh figs if you happen to have them. Of course, if figs aren't your thing, you can swap them out for any other fresh or dried fruit.

 For those avoiding certain foods

, this recipe falls into the following categories:

Dairy Free, Gluten Free, Egg Free, Nut Free, Sugar Free, Grain Free, Vegan, Raw

If avoiding dairy, omit cheese (can substitute sliced avocado).  If eating nut free, omit the pine nuts (can substitute sunflower seeds if they're agreeable to you).  If eating gluten and/or sugar free, be careful choosing your dressing (or make your own).  If eating raw, use raw milk feta, fresh figs, and raw/sprouted nuts.