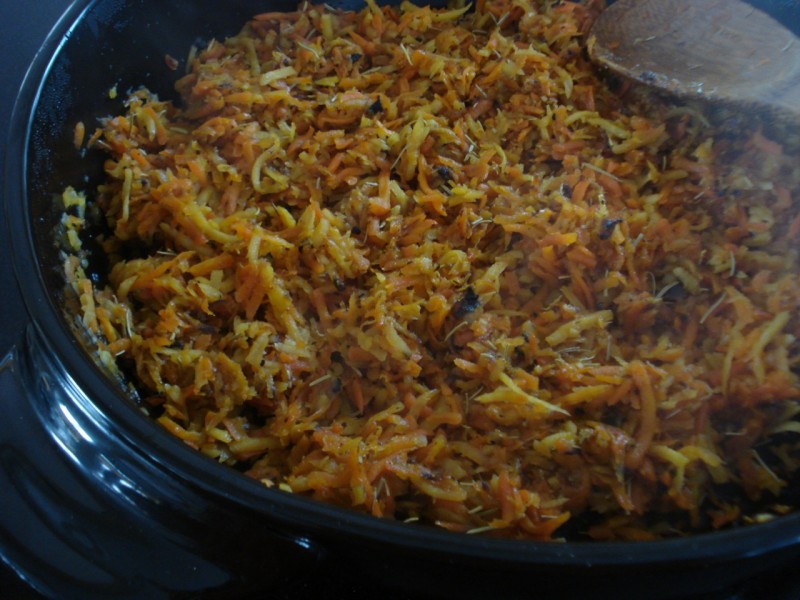 2 TBSP coconut oil
1 pound carrots, washed & shredded
1 pound parsnips, washed & shredded
pure salt & freshly ground black pepper
2 TBSP butter
1 TBSP chopped fresh rosemary (or 1 tsp dried)
1 & 1/2 TBSP honey
Heat coconut oil in a large skillet over medium heat.
Add shredded carrots and parsnips and sprinkle with salt and pepper.
Saute about 12 minutes, until vegetables are beginning to brown slightly.
Add butter, rosemary, and honey, tossing until heated through and vegetables are glazed (just a few minutes longer).
___________________________________________________________________________________
SIDE NOTES

:

~  This has become a favorite side dish for us.  If you have a large food processor with a shredding blade, the prep work is extra easy.  Alternately, you can simply chop the vegetables into rounds which I've done before (we like the shredded version better).  The few times I diced the vegetables into rounds, I added the carrots first, as they take a little longer to cook than the parsnips (if shredding, you can add them both at the same time).

[box] For those with various food restrictions, this recipe falls into the following categories:

Dairy Free, Gluten Free, Egg Free, Nut Free, Sugar Free, Grain Free, Vegan, Raw

If eating dairy free, omit the butter and use extra coconut oil.  If eating sugar free, omit the honey (can add extra sweetness with stevia if desired).[/box]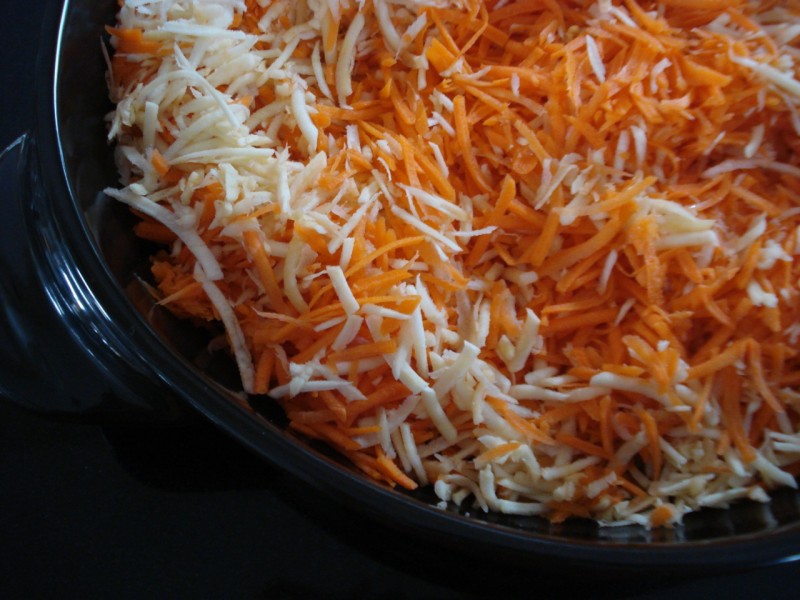 Adapted from epicurious.com