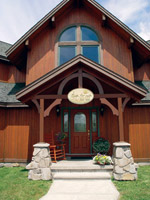 Good morning!
I hope everyone had a great summer and that you're all beginning to enjoy the steadier groove of autumn.
I have some news to share….
I've been invited to be house nutritionist at "Time For Me Wellness Center" in Clinton, NY.  I'm very excited to have this opportunity to connect with more people in the local community, and thrilled to be able to do it from such a beautiful and serene Center.
http://www.timeformedayspa.com/
For anyone in the local community interested in visiting my new location and learning more about how I may be of service, I'll be offering a free introductory presentation at Time For Me Wellness Center on the evening of Wednesday, October 9th at 6:30.  If you're nearby and have been contemplating seeking out the guidance of a nutritionist, I hope you'll join us.
To register for this free event, click the following link and scroll down to the bottom of the page.  For the appointment type, select "Free Introductory Presentation", and choose October 9th / 6:30PM on my calendar.  Feel free to forward this "sign up" link to any friends or family members you feel may be interested.
https://realfoodtastesgood.acuityscheduling.com/
Please keep in mind that space is limited (maximum of 20 guests), so sign up early to reserve your seat.
 As of October 10th, I will be keeping office hours at Time For Me Wellness Center for local clients who prefer in-person meetings.  Of course, for out of town clients and those who like the convenience of phone consultations, that service will still be available.
Special Offers:
All those who attend the October 9th gathering will be entitled to a $10 discount toward a new client consultation if scheduled within 30 days of the presentation. Please make note that you must be registered for the event to qualify, and only one discount may be applied per visit.  To be fair to those who live out of town, the same $10 discount may be applied toward a new client phone consultation booked within the month of October.
If at any time you'd like to schedule an appointment, please use the same link posted above, choose the type of appointment you're interested in (new client or follow up / phone or in-person), and select a day and time from my availability calendar. 
For future reference, you can access my 24/7 online booking link directly from my website.
As a reminder… In my practice, this work does not solely revolve around changing what's on the plate — but includes the other equally important and often neglected aspect of nutrition — addressing our relationship with food itself.  We are not merely eating machines, but human beings with mind, body, heart and soul, all interconnected and dynamic in nature.  There's much more to nutrition than the *eat this, don't eat that* type of approach we've come to expect.
For more information on my unique approach to nutrition and wellness:  http://realfoodtastesgood.com/services/mind-body-nutrition/
Please don't hesitate to reach out if I can be of service!
My best,
Diane