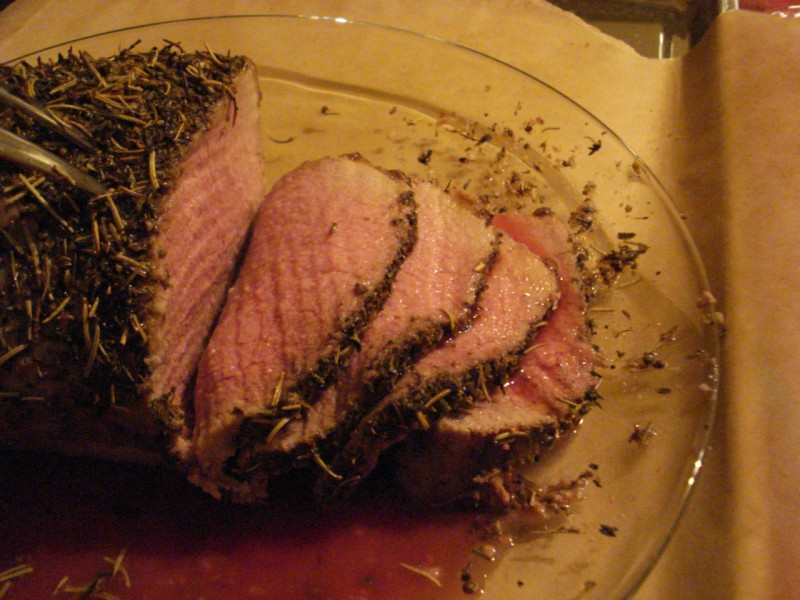 1/3 cup red wine
1 cup beef broth
After removing your roast from the pan, (or while it's being carved), set the roasting pan over medium-high heat.
Add red wine, scraping pan bottom with wooden spoon to loosen brown bits.
Simmer until wine reduces to a glaze — about 2 minutes.
Add broth and simmer until sauce reduces and thickens slightly — 1 to 2 minutes longer.
Cut roast into thin slices, adding meat juices to pan juices. Serve immediately with juices passed separately.
So simple, so quick, so delicious!
The sauce is from Cook's Illustrated September  1996 edition, and came highly recommended to me by my friend Lynn.  I'd have to agree with her, that for a 2 ingredient sauce, it's pretty darn good!  If you prefer a thicker sauce, technically you could thicken this with a little arrowroot powder or cornstarch (1 tsp) dissolved in 1 TBSP water and mixed into the sauce as it simmers.
Enjoy!  =)