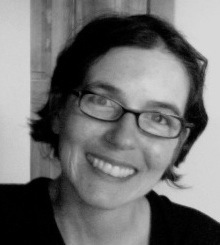 I was born in 1969 and grew up in Long Island, NY.
I received my undergraduate degree at the University of Buffalo with a Bachelor of Science in Communication in 1991.
I was married in 1996, and after having worked as Compensation Manager in the Human Resources department at CBS in NYC for five years, decided to shift my attention from career to mothering, once my first child was born in 1998.
It was right around this time that I became interested in nutrition, as I was eager to offer my son the best. When my second child was diagnosed with Autism, I delved further into nutrition research, and was able to help my daughter progress tremendously by implementing a gluten and casein free diet. In 2005, at age five, roughly three years after diagnosis, my daughter was completely declassified and has continued to be a top achiever in her class ever since – without any social problems or inhibitions of any kind.
MS – Master of Science in Holistic Nutrition — 2009
Having seen my daughter through this experience, and feeling empowered by the role diet played in her recovery, I decided to formalize my nutrition education, and in 2009 was awarded my Master of Science in Holistic Nutrition with Highest Honors by Clayton College of Natural Health. During this time period, I was also able to clear my daughter's chronic eczema by addressing various food sensitivities and focusing on healing and strengthening the gastrointestinal tract.
Since then, I have continued my studies both independently and through various certification programs including:
Certified Eating Psychology Counselor — 2013
I trained at the institute for the Psychology of Eating — the worlds leading school in Nutritional Psychology where I received my certification as an Eating Psychology Counselor.  In IPE's internationally acclaimed program, I learned powerful, cutting-edge tools and protocols that enable me to work with weight issues, body image challenges, overeating, and binge eating.  It has also empowered me to address a variety of nutrition related health concerns such as digestion, fatigue, mood, immunity, and others from a mind-body perspective — as dietary improvements in and of themselves don't always get us the full distance.  There's much more to the equation than food.
This certification has enabled me to combine the powerful new fields of Dynamic Eating Psychology and Mind-Body Nutrition with a solid foundation of Nutritional Science.  The skills I use from this training are a combination of practical coaching techniques, results-oriented psychology, clinical nutrition, body-centered practices, mind-body science, and a positive and compassionate approach to challenges with food and health.  LEARN MORE…
Thyroid Specialist — 2012
I have been formally trained on all aspects of thyroid health based on the approach of independent scientist and thyroid expert Dr. Ray Peat.  This realm is critical to address for those of you with weight, metabolism, and/or blood sugar issues.  LEARN MORE…
CMTA – Certified Metabolic Typing Advisor — 2012
I was trained under the renowned William Wolcott's Healthexcel system of Metabolic Typing® which is based on over 30 years of research and development. It is the most accurate and comprehensive program for individualized, customized nutrition available today.    LEARN MORE…
Biocommunication Specialist — 2011
I was trained under Dr. Christy Weston in this cutting edge technology  based in Quantum Physics, Biology, and Information Theory.  It performs an assessment of the body called a Bio-Survey which identifies areas of high stress, as well as biocompatible nutraceuticals and natural therapies that can help bring the body back into balance.    LEARN MORE…
Quantum Reflex Analysis Practitioner — 2010
I received all three levels of advanced training under Dr. Robert J. Marshall, an internationally trained, certified clinical nutritionist and world leader in cell resonant nutrition technology.  QRA was developed after three decades of correlating electrodermal biofeedback measurements on acupoints, kinesiological testing, assessment of brain proprioceptive patterns and advanced nutritional research.   LEARN MORE…
__________________________________________________________________________________________________________________
Currently undergoing additional, advanced training.  Details to come.
__________________________________________________________________________________________________________________
Creative Accomplishments:
I'm a self taught musician on piano and drums, as well as a singer/songwriter.  I enjoy creating music as a means to share and feel connected with the world.  I've independently released three solo albums, as well as one made with my former band, Before Cowboys.  My current musical project is Pennyshine.