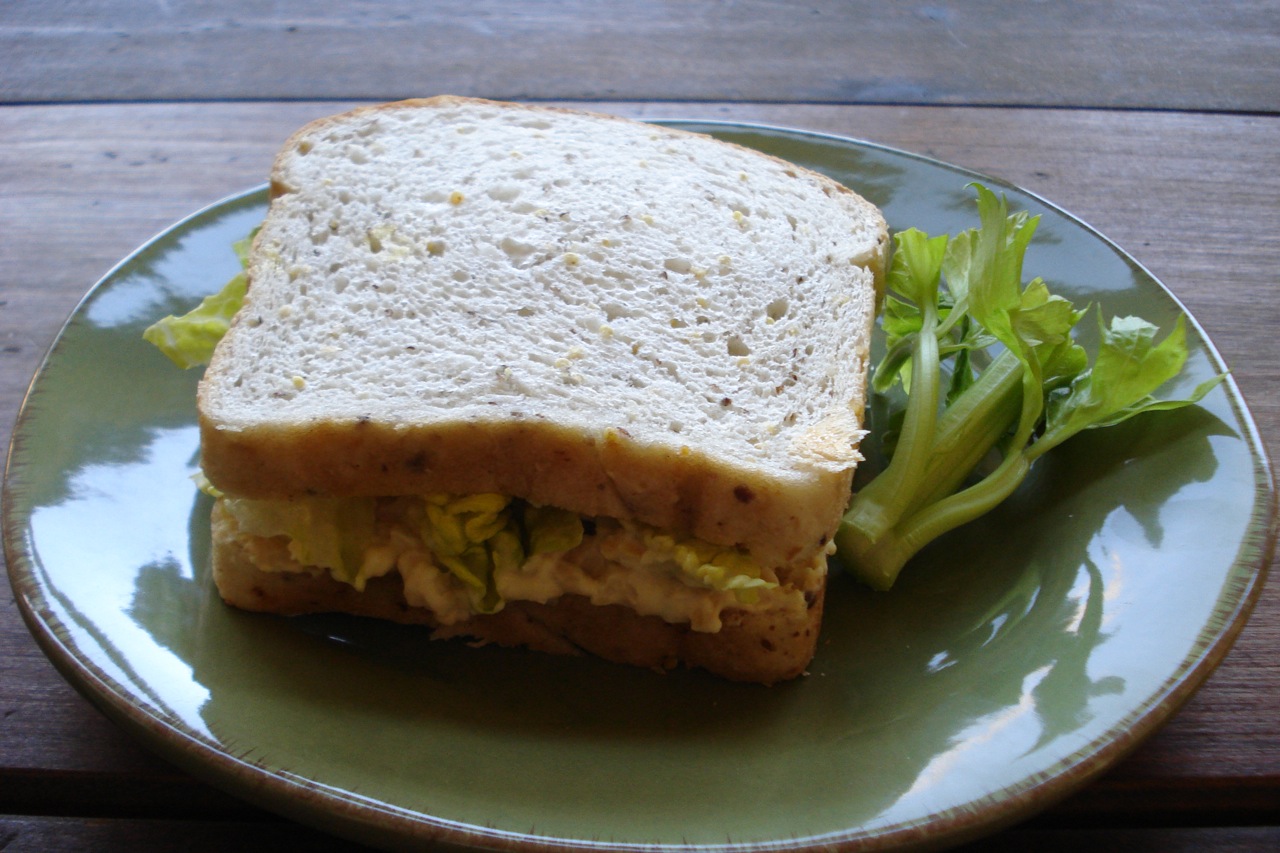 1 can chick peas (rinsed & drained)
1 celery stalk, chopped
1/4 cup onion, chopped (vidalia if available)
1 TBSP lemon juice
3 TBSP high quality mayo
1 TBSP fresh parsley, chopped
pure salt & pepper to taste
Mash chick peas.
Add remaining ingredients & mix well.
Eat as a sandwich w/ lettuce & tomato on your favorite bread, or as a salad on a bed of lettuce.
______________________________________________________________________________________
SIDE NOTES

:

~ Adapted from "Better Than Peanut Butter and Jelly"

~ In a pinch, can use high quality dried spices (parsley & minced onion). I like "simply organic" brand

 For those with various food restrictions

, this recipe falls into the following categories:

Dairy Free, Gluten Free, Egg Free, Nut Free, Sugar Free, Grain Free, Vegan, Raw

If you're eating gluten or grain free, be sure to use a certified gluten free bread (or simply eat this as a salad). Be sure to check labels of packaged goods (such as beans and mayo) if eating gluten and/or sugar free.