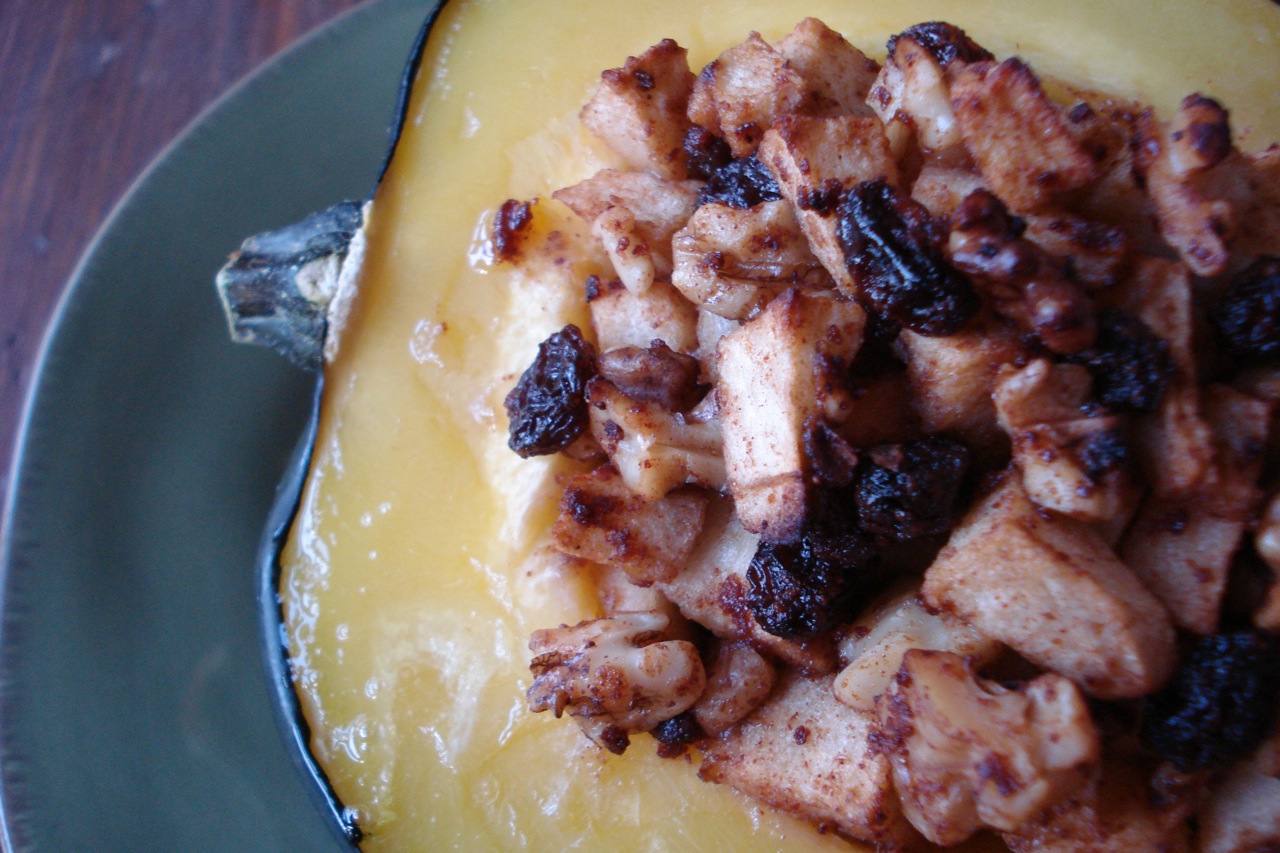 2 acorn squash, halved & seeded
3 cups peeled, cubed apples (about 3 apples)
1/2 cup chopped walnuts (optional)
2 TBSP natural sugar
2 TBSP raisins
2 TBSP butter, coconut oil or ghee, melted
1/2 tsp ground cinnamon
Preheat oven to 350.
Place squash cut side down, in a baking pan filled 1/4 inch high with hot water.
Bake 30 mins.
While squash is baking, in a large bowl, toss together all other ingredients.
Remove pan from oven & discard the water.
Place squash cut side up & fill each half with apple mixture.
Bake 30 mins longer.
______________________________________________________________________________________
SIDE NOTES

:

~ Remember to peel the apples before chopping. I forgot once & had to take the skin off of every little cube – was annoying!

~ If you buy raisins in individual boxes, one 1.5 oz box is just right.

~ I usually make RED-LENTIL-PUREE to go along w/ this. It's a good combo.

~  For a more savory version of stuffed squash, click HERE.

 For those avoiding certain foods

, this recipe falls into the following categories:

Dairy Free, Gluten Free, Egg Free, Nut Free, Sugar Free, Grain Free, Vegan, Raw

If eating dairy free use coconut oil instead of butter.  If avoiding nuts, omit the walnuts (can substitute sunflower seeds if you'd like).  If eating sugar free, use lakanto instead of sugar.